By Shrabana Das
Photography: Courtesy IAnD archives
Summer is here, yet the room seems to say, Winter is coming. And then you think, hey, I could do with some throw cushions! Scroll below to check out 7 different ways to give your home the cushioned makeover…
.
Be it a home to jazz up the housewarming celebrations or an upscale restaurant aiming for the vintage look, a simple cushion can aid in magical transformation. Take for instance, the picture above, the wall and leather seating convey earthy tones along with a colour neutral floor. The only vibrant shades are the cushions that sprak delight and intrigue the visitor into entering the place.
Eating out with close family and friends? The rough wall texture and bare furniture is smoothed and made intimate and comforting by the array of neutral-toned cushions placed along the entire span of the seating.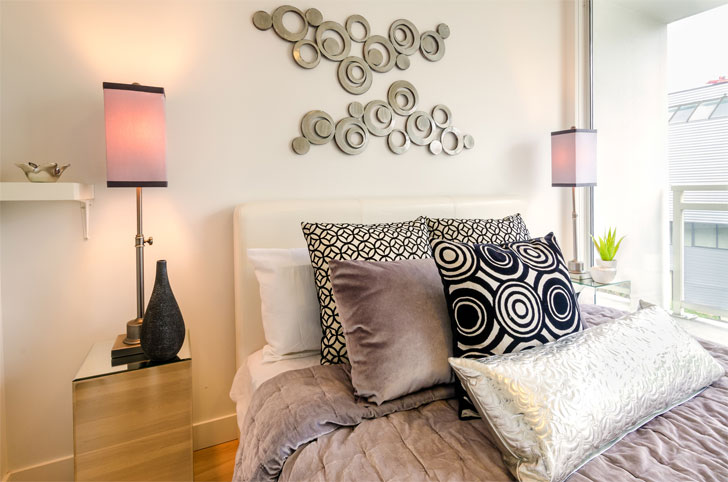 .
It's time for festivities! How can you tell? Why, it is the hint of celebration on the silk cushion with the intricate embroidery!
The vintage look is dicey. Nevertheless, between cotton, silk, shiny, bright and pastels, you have an array of choices to get the vintage look up and going.
The element of contrast is beautifully brought about through the gradual insertion of playful pattern in the serious atmosphere of monochrome.