Diwali Special 2016
Compiled by Marina Correa
Photography: Courtesy the designers
Read Time: 1 min
With glamour presenting so many connotations, IAnD get you expert opinions from the two ends of the spectrum – glam as in 'luxe appeal'; and glam as in 'chic and smart'. Check out what takes your fancy…
With Diwali a few weeks away, co-principal architects Priyanka of PS Design and Neha Bhardwaj of Layers Studio for Design and Architecture (LSDA) – both poles apart in their design sensibilities – almost covering the gamut layered in between their style-files, share some stylish tips to help you amp up the glamour quotient of your homes…
A few fragrant candles and flowers set in an artistic vase can instantly pep up a space. Alternatively, marigolds in a bowl of water will do the same trick.
Walls looking dull? Use wallpaper to enliven them – in just a few snappy hours! You can also add mirrors to reflect light and positivity!
Try colourful, sequenced, and printed or pop art cushions for an instant lift up. Alternatively upholster your old sofa in a vibrant fabric that stands out as the focal element of your interior. These are easy-to-accomplish ideas and an inexpensive way to add oomph to any space.
Place them right! ©PSDesign
Accessories, accessories, accessories! It's the mantra today to add glamour to rooms. And they are the perennial conversation-starters!! Revamp an old shelf with new and cool accessories.
Bespoke is best! ©PSDesign
Decorative lights can make a huge difference. Trade a simple chandelier for a bespoke composition.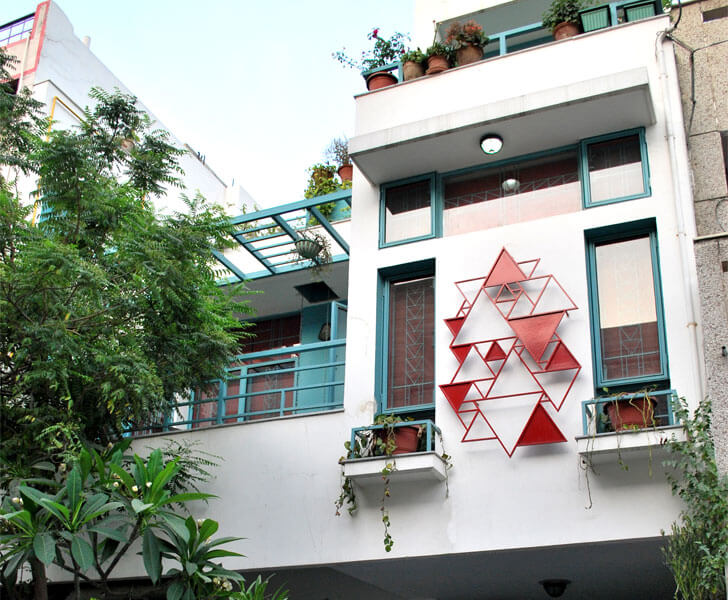 Get them intrigued! ©LSDA
Jazz up your front elevation with some colour and a mural. It builds on what others perceive about you!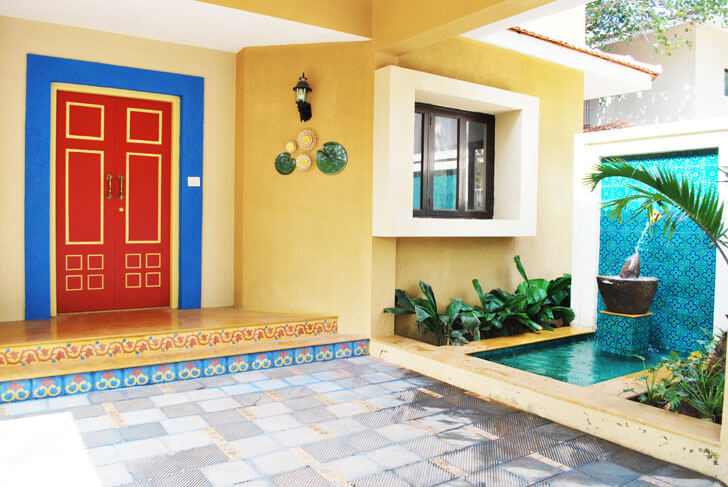 Soothing sound of water ©LSDA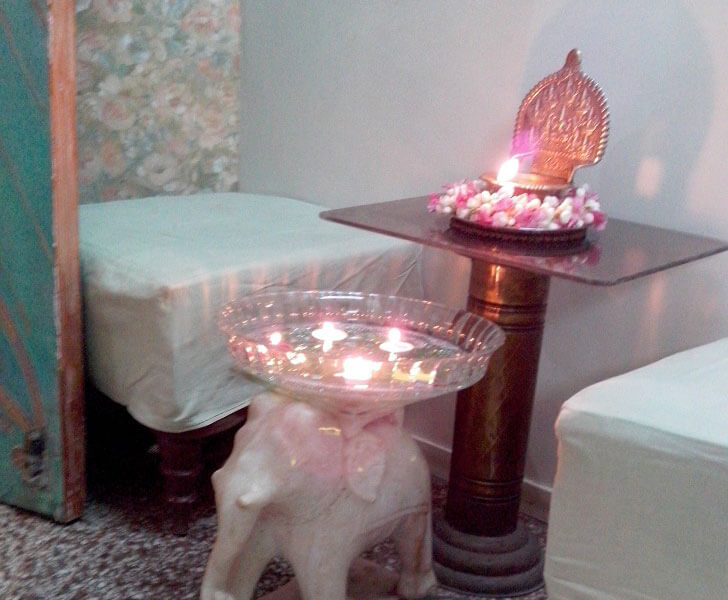 Evergreen traditional ©IAnD Archives
Introduce a water body at the entrance. Many a time, even the traditional
urli
with a marigold or an earthy birdbath; or a contemporary wide-mouthed container with floating candles can spark intrigue!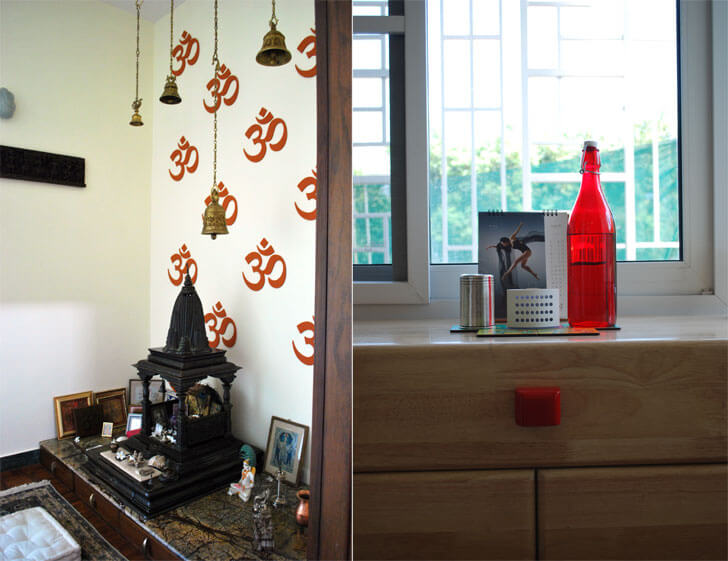 Energise your worship place Composition creates ethos ©LSDA
Diwali calls for many
pooja
ceremonies. What better way than to spruce up your
mandir
by purchasing some strikingly designed 'Om' cut-outs?
Keep the creative juices flowing. Arrange your daily use objects to form an arty, expressive composition!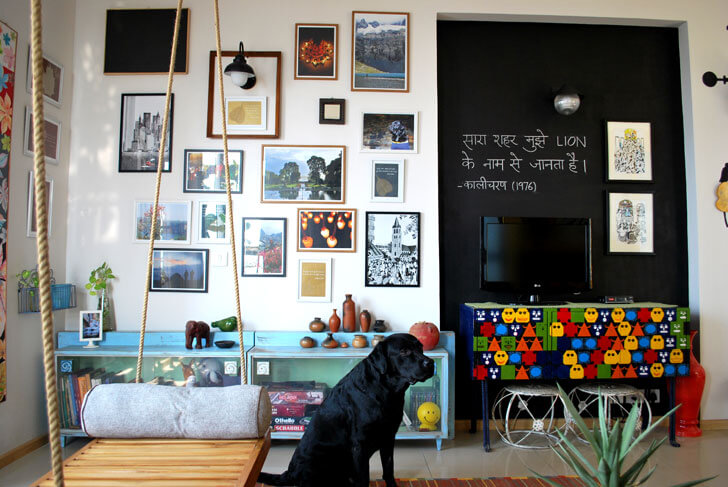 Let the creative juices flow! ©LSDA
Speaking of compositions, adorn a wall with family pictures – accessorize profusely or create a narrative of some sort - this is another way to grab eyeballs and enhance the décor.