IAnD Exclusive
Team IndiaArtnDesign applauds Ar. Abhigyan Neogi of Chromed Design Studio, Delhi; and Ar. Fran Silvestre of Fran Silvestre Arquitectos, Spain as the Architects of the year 2019!
There is something about the spaces designed by Ar. Abhigyan Neogi that goes beyond the physical limits of the place, to build on it, layer it and present it with a generous helping of elements that add value and toil on detail to leave a mark. The four hospitality projects that we've featured – Toy Room, Uno's Pizza parlours across three cities, Sutra and Pikkle… bear the architect's signature of creating awe-inspiring moments for the diner. An element of surprise adds the quirk as it is juxtaposed with sleek finishes and play of materials. The result leaves the diner feeling special and pampered in a milieu that he has stepped out for – the ambience… besides the palate.
Check out the features here…
Toy Room, Delhi
Toy Room
Uno's Pizzerias, Noida, Bengaluru & Kolkata
Uno Pizzerias
Sutra, Noida
Sutra
Ar. Fran Silvestre's work described in a single line – is mesmerizingly calm and as abstractionist as it is minimalist. His idea of spatial planning is fantastically inclusive. White is his all-time favourite and in the residential projects that we've featured, interior-exterior seamlessness reigns at par with the built form being one with nature. Light is the other determining factor. Time stands still; as does place, and function. The architecture is in constant dialogue with its surroundings, its inhabitants.
Check out the features here…
House in Sotogrande, Spain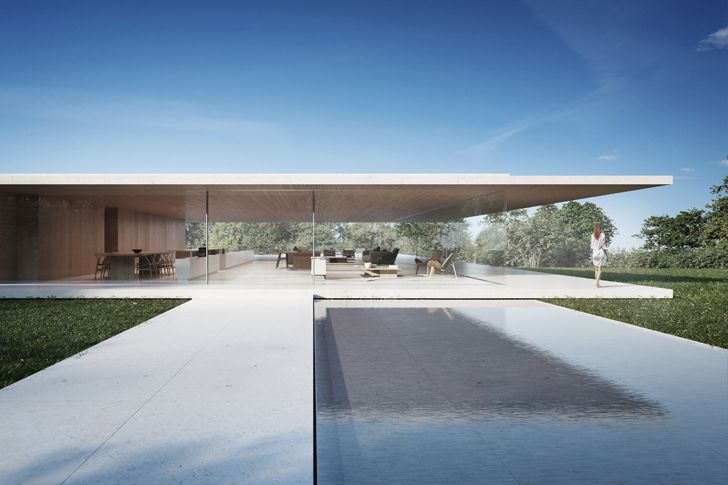 House in Sotogrande
House in Valencia, Spain
House in Valencia
Kouros Tower, Valencia, Spain
Kouros Tower