Photography: Ravi Kanade; courtesy the designer
Read Time: 2 mins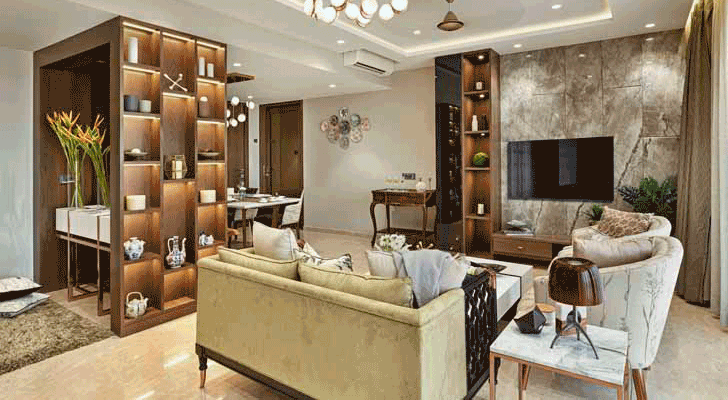 .
Gaurang Jawle & Associates designs two Mumbai homes with striking modern décor flourishes and a breezy, flexible contemporary style…
Residential design is subjective. There are no set rules that govern the way a person would like his room to be designed, the way he would like to receive his guests or organise his kitchen for that matter. And each person may have his own preferences. Everything falls into place, when the designer articulates a design language that is sensitive to all – something that Gaurang Jawle & Associates has accomplished in these spacious – 1800 sq. ft and 2300 sq. ft homes for families of four and six respectively.
A common aspect that favours both apartments is the sprawling green views in one and an abundance of daylight and ventilation in the other. Consequently, introducing curtains that are suspended from the ceiling accentuate a sense of height and when opened, foster inside-outside seamlessness.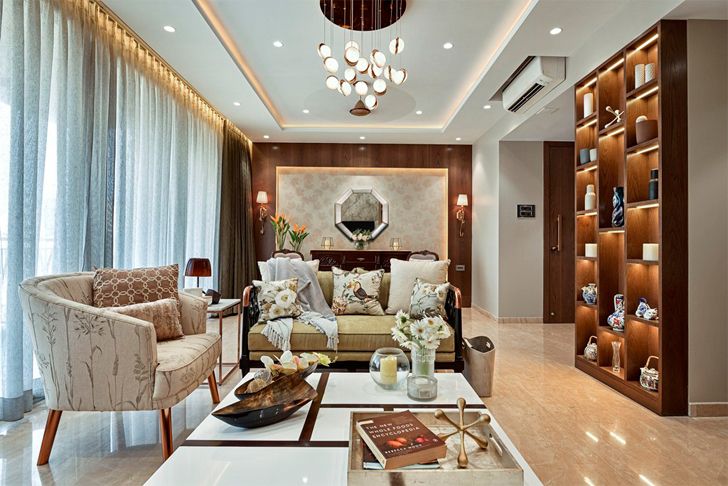 .
.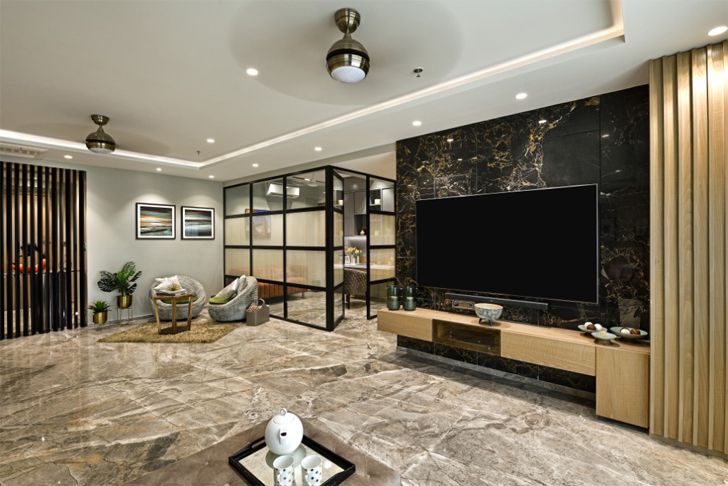 .
The styling is contemporary European as the homeowners' preferences veer towards nuanced conventional flourishes like carved furniture, four-poster beds complete with curtained sides, ornate cornices, elaborate artefact displays, upholstered bedroom benches, pastel hues and wainscoting panels… Ambient lighting and an informed selection of art add the finishing touches. Incidentally, one of the homeowners has a penchant for collecting artefacts and unique art pieces. So, strategic placement and overall uncluttered spaces balance the subdued hues.
.
.
.
.
.
Touches of printed fabric upholstery, floral wallpaper, tinted mirror cladding, and cane sheet shutters; even a traditional Indian jhoola (swing) aver to a rooted, yet modern design style. Juxtaposed against these elements are Italian marble, metal and glass in modern avatars, veneer in all its splendour and spatial planning that grants both - privacy and inclusiveness, via jali partitions and furniture as space dividers. Although the palette is not neutral in entirety, the defining vibe is one of restrained elegance.
.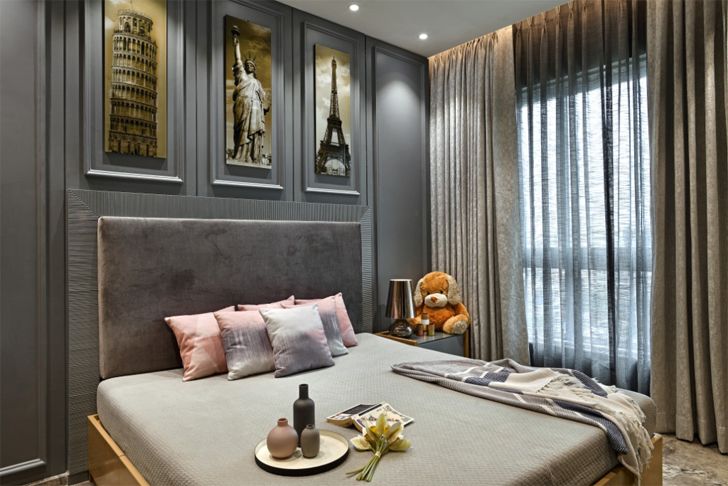 .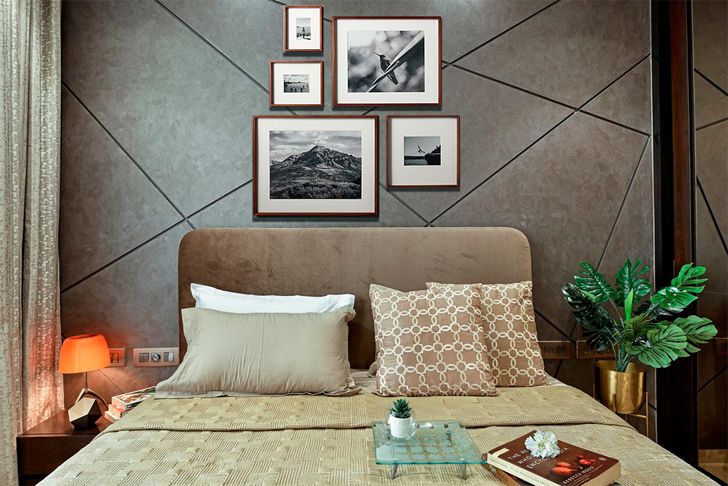 .
.
.
The two apartments stand out in their contemporary avatars complete, down to the littlest styling depicting a careful attention to detail. The highlight of the designing style is the ingrained flexibility in the design and décor – that can facilitate change in ambience and vibe even with minor alterations viz., change in soft furnishings, arrangement of furniture, display of art and artefacts and the like… keeping the homes growing and evergreen.
Client: Ashok Pai | Location: Thane | Carpet Area: 1800 sq. ft.
Client: Chirag Madani | Location: Mumbai | Carpet Area: 2300 sq. ft.
Interior Design, Concept and Execution: Gaurang Jawle & Associates