IAnD Exclusive
By Shilpi Madan
Photography: Courtesy the designers
(l - r) Fashion Designer, Manish Arora; Founder-Pretty Secrets, Karan Behal; Founder - Papa Don't Preach, Shubhika Davda
The fashion jury has spoken. Three Indian style mavens let us in on the biggest trends of women's fashion in 2018…
If you haven't been following the fashion weeks dutifully, score up on the fashion sweepstakes chart with these style gospels...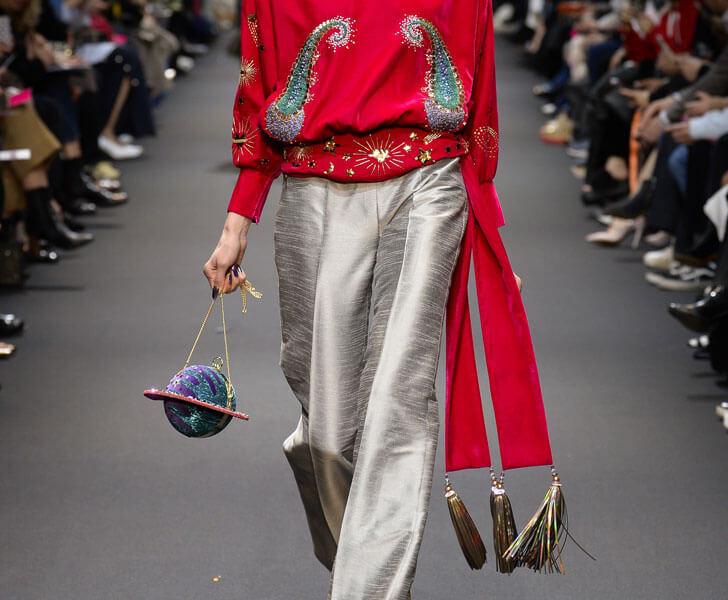 Quirky miniature purses & large tassels are big this year ©Manish Arora
Make a statement
High-octane, statement-making accessories will be a huge hit this year. Shubhika Davda, Founder of cutting-edge Indian fashion label, Papa Don't Preach, feels that big-buckled belts, miniature purses and a play on fanny packs strike bulls-eye if you want to give this trend a go. The stylish zippered waist pouch, or fanny pack, is being sported by experimental fashionistas and is a virtual celeb staple, confirms veteran fashion designer Manish Arora.
Pop colours and the trend of contrasting prints has made it to the world of lingerie too
©PrettySecrets
Colour up
Every colour on the spectrum will have its moment under the spotlight this year. Karan Behal, CEO and Founder of lingerie favourite, PrettySecrets echoes this thought, when he says that the colour palette for 2018 — focusing on candy colours like lemon, aqua, cherry, mint and deeper hues like berry, jade, grey, navy and red — will carry a shade for every mood. But, says Shubhika, confectionery pastels, particularly in tone-on-tone, are also very much in trend. While shades of lilac and ultra-violet will be popular — in line with this year's colour of the year — she too believes that paintbox brights — primary colours like bold reds and electric blues — will be big in 2018.
Confectionery pastels are in ©Papa Don't Preach
Go for one or the other
The classic trend of going monochrome is still in vogue. Shubhika recommends going big with either brights or pastels but not both. Aim to look like a confectionery delight wrapped up in pastels, or resemble a paintbox explosion with all the brights in one look, she advises. Even playing with contrasting elements is all the rage with bold prints against solid tones running as a favourite, says Karan.
Textures for a touch of whimsy
©Papa Don't Preach
Experimental jackets can accentuate your look ©Manish Arora
Texture it right
Accents in leather and unlikely trims, along with experimental jackets, can add a touch of whimsy to everything you wear. Lace-ups and tassels are big, says Shubhika, as are high-waist shorts teamed with long jackets, and experimental trench coat dresses.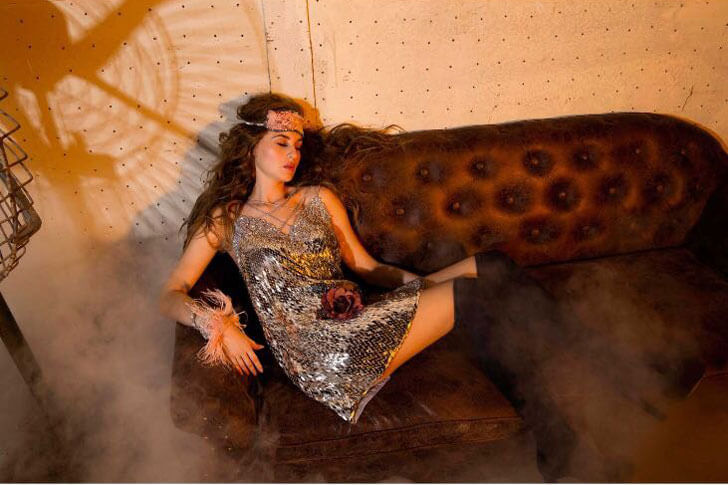 The biggest trend of the year ©Papa Don't Preach
Sequins are all the rage this year
©Papa Don't Preach
Return to glamour
Bling never seems to go out of style and will once again rule the runways. The use of plastic in very much in vogue with entire outfits made out of this material, says Shubhika, adding that in India, designers are already embracing the use of big plastic sequins, feathers and fur in embroideries.
Now that you have the inspiration, go ahead and work these wearable trends into your wardrobe!