A recent research shows that "inspiration can be activated, captured, and manipulated, and it has a major effect on important life outcomes". So is this thing called inspiration quantifiable, qualifiable, and obtained at certain outlets? I would say, yes and no.
Just like design is omnipresent, empowering; inspiration comes from various sublime as well as unwarranted quarters. The bottom-line always remains that this elusive transcendent 'thing' is a part and parcel of our daily routines and affects almost all the people at sometime, even time and again, in life.
Brick and mortar have a vast retinue of material partners that engage whilst they intrigue. Architecture is the mother of all arts! It commands. It beguiles. It is reverent as much as it is coquettish. We sensitize you to this amaze of the built form. This is what we do at indiaartndesign.com
As design buffs, we value and appreciate creativity and rejoice in its inspiring forays. We celebrate design by sharing these nuggets with the world. As our roots continue to branch and grow, we look forward to bringing to you a more accomplished 360 degree exploration in 2017. My personal greetings to each one of you – our readers; wish you a very joyous and accomplished New Year 2017!
Here are my personal choices of the year gone by:
© Daria Scagliola & Stijn Brakkee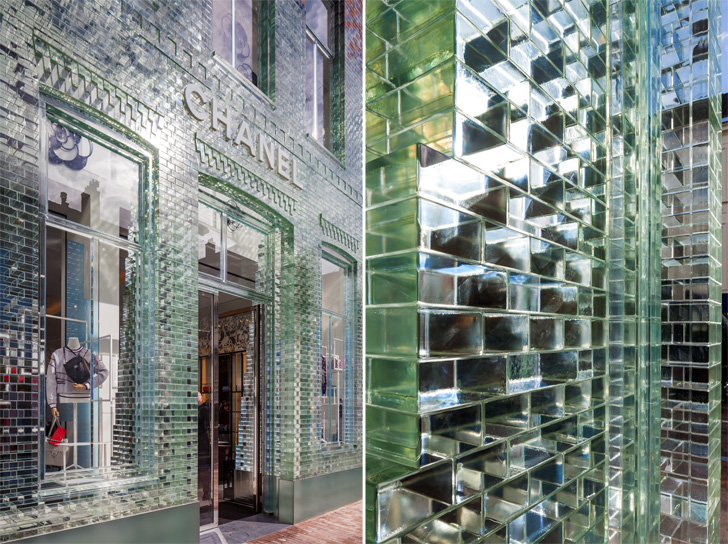 ©
Daria Scagliola & Stijn Brakkee
This replica façade made entirely out of glass by MVRDV has opened up a visionary exploration into re-imagining the possible uses of glass in construction. Endorsing that glass construction is in many ways stronger than concrete, the project also provides a possible solution to sustaining the vernacular and heritage characteristics of buildings in instances, where a rebuild becomes mandatory. Read on...
Reaching out to the masses last Diwali, to provide them with hands-on design advise, India Art n Design (dot) com took glamour to everyday lifestyle patterns, getting top-of-the-line Design Expert, Ar. Rupande Shah to answer readers' questions. The response was overwhelming and we had to sift through a common thread to present – one question every day. With 'glamour' as the thematic, ideas abounded. Here is a recap...
Ar. Rupande Shah of Rupande Shah & Associates, Kolkata
An amazing feat – this arty 3-kilometre-long platform 'Floating Piers' that rose just above the waters of Northern Italy's Lake Iseo invited more than half a million people to walk their way from Sulzano to Monte Isola and to the island of San Paolo, connecting all the three islands!
100,000 square meters of shimmering yellow fabric, carried by a modular floating dock system of 220,000 high-density polyethylene cubes, undulated with the movement of the waves as this live art project conceptualized 46 years ago, came to fruition.
During the life-size test at Montecolino, Christo is obviously delighted as the piers undulate with the movement of the waves, Lake Iseo, October 2015 Photo: Wolfgang Volz
Here were no tickets, no openings, no reservations and no owners

at this 16-day wonder. That artist Christo articulates his zeal for art with a completely humanistic approach touched a chord deep within us. Go ahead and re-live the experience...