By Marina Correa
Photography: Purnesh Dev Nikhanj; courtesy the firm
Read Time: 2 mins
.
Planet Design Studio carves out a contemporary bungalow in Ludhiana ensuring the homeowners' desired larger-than-life luxurious appeal…
Ludhiana is a city known for its penchant for lavish homes and this ground-plus-two edifice is a carefully crafted exercise in resplendence. Ubiquitous Italian marble flooring, onyx stone backdrop in the living, Vadoo marble effect wall panelling in the powder room, customised CNC cutting on DuPont in the master bedroom, a modular kitchen with Caesarstone quartz platform, velvet upholstery, acoustic-panelled home theatre and the like… coalesce to make it a luxury cocoon.
A predominant use of dark-coloured concrete constitutes a bold and characteristic façade integrated with a large rooftop steel pergola, louvers, and a combination of granite and wood lending it a distinctive character. In contrast, the interiors are sleek and spacious.
.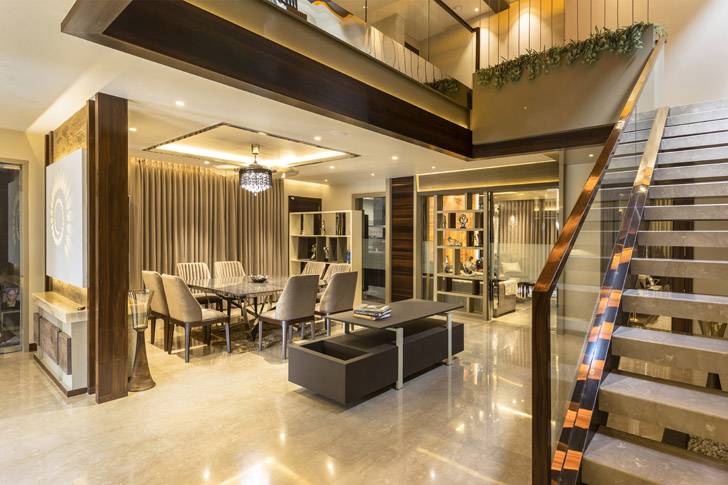 .
.
.
.
The most eye-catching feature as one steps into the home is the glass-and-chrome balustrade staircase with marble treads juxtaposed against the double-heighted backdrop clad in beige tiles and imbued with strip cove lighting and squares of vertical greens. The wall is partially clad with MS louvers breaking the monotony of the material and adding intrigue. Made from solid wooden logs, the ceiling boasts of broad strips with cove lighting… the entire scenario ensuring that the eye moves only upwards, accentuating the volume.
.
.
The public spaces and master suite are housed on the ground floor, whilst the son's bedroom, guest bedroom and home theatre occupy the first level; the second level is dedicated to the house help. Consequently, the layout sees a mix of private and communal areas.
All furniture and furnishings are high-end and all hard wood surfaces sport a veneered finish.
The colour and material palette comprises studied monochrome with texture-rich soft hues and bursts of colour like vermillion, rich purple, or cool turquoise used strategically as highlights. This schema ensures easy change in ambience whenever the need arises; yet makes for a timeless interior.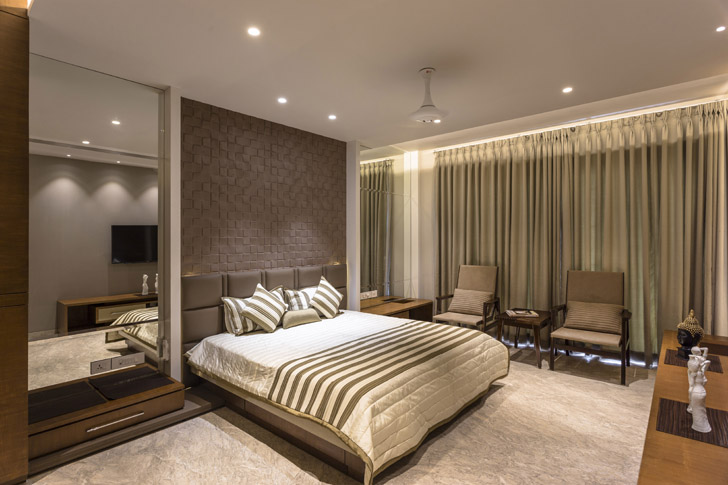 .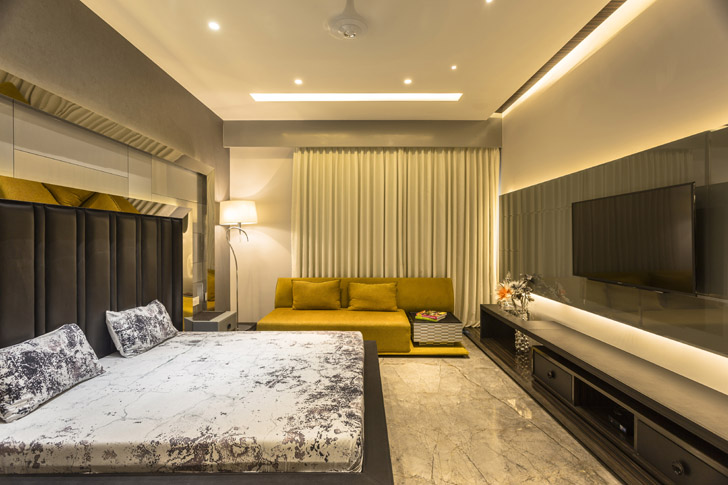 .
.
.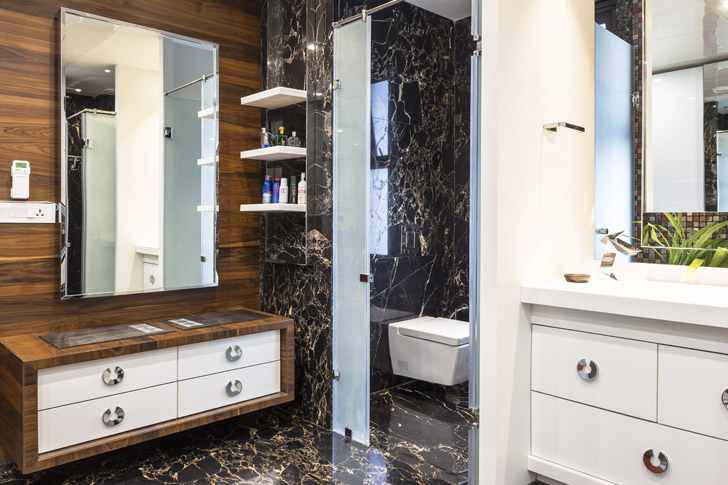 .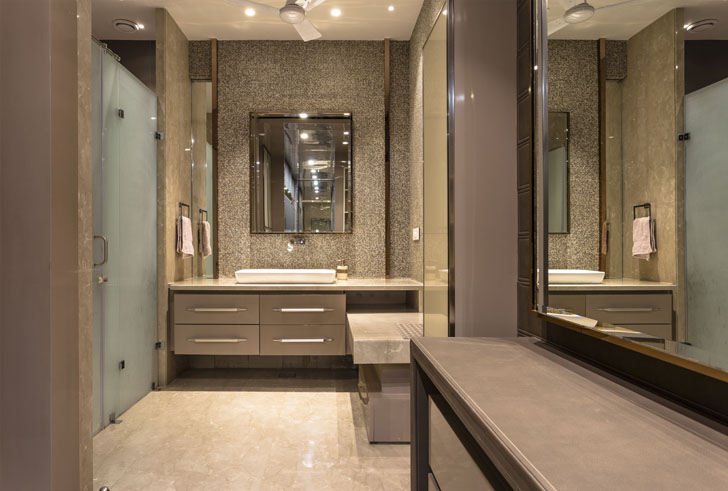 .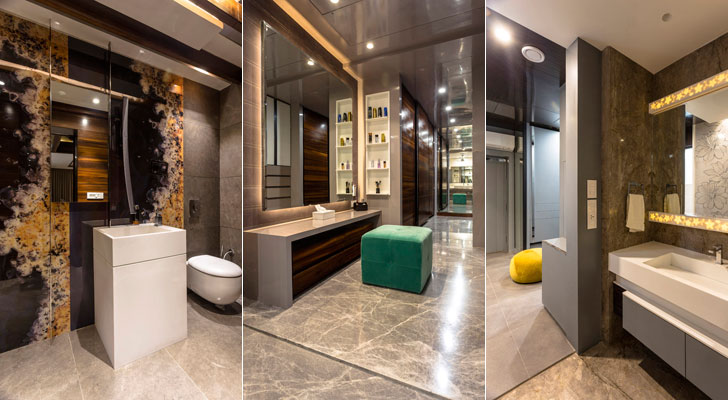 .
Clean lines, studied restraint, and uncluttered free flow of spaces dotted with select art and artefacts… all stitched together with ambient lighting following a similar clean aesthetic wrap up the personalised home with splendour and opulence.
Design Firm: Planet Design & Associates
Principal Designer/Architect: Ar. Talwinder Panesar
Built-up Area: 650.5 sq. m.
Location: Ludhiana, Punjab