IAnD Exclusive
Nostalgia
By Ar. Premnath
Photography: Courtesy the architect
Read Time: 1 min 30 secs
The Golden Palms Resort (inset) Ar. Premnath
Ar. Premnath turns back the clock to the turn of the millennium, when he designed The Golden Palms Resort for erstwhile Bollywood hero, Sanjay Khan…
Back in early 2000s, at the turn of the millennium, I could foresee a sea of change towards all things in life – while information technology was on its way to the peak, people were also getting health conscious and the word 'beauty' did not just mean cosmetics or make-up. That is when, Mr. Sanjay Khan of World Resorts Pvt. Ltd. wanted me to conceive a Five Star Luxurious Health Resort and Spa
I took-up the challenge and designed the "Golden Palms", which is designed to provide relaxation and health conscious programs for high stressed, highly placed individuals, corporate executives, the elite, seeking body toning and mind windup with pleasure and luxurious comforts in serene, exotic and heavenly settings.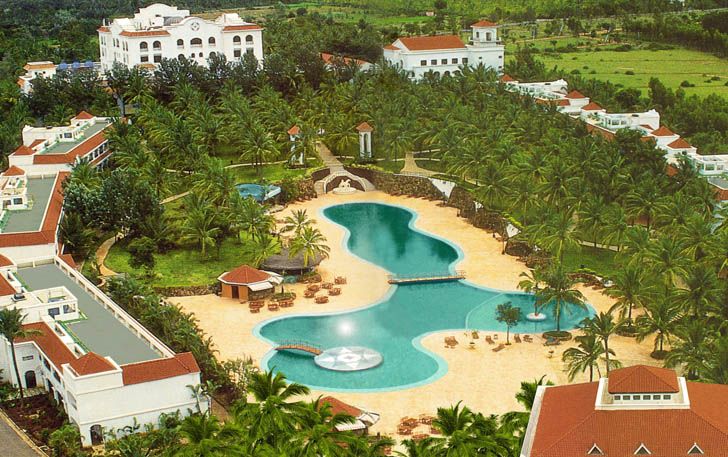 .
.
.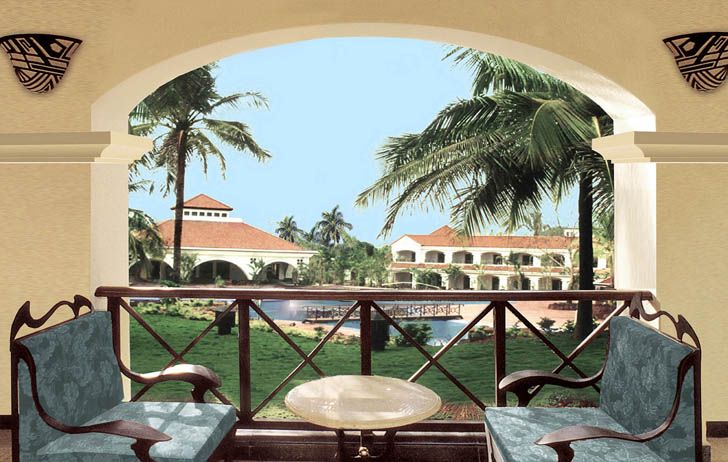 .
"Golden Palms" the first of its kind in India: was then the only Health Resort and Spa with comprehensively designed and integrated set up having blend of numerous oriental and international style facilities and programs from basic diagnostic check-up, stress reduction, physical treatments, including beauty and cosmetic centres, to body enhancement facilities.
It is a development within 14 acres of hundreds of existing golden palm trees at Bangalore and is designed and maintained as per international standards.
Apart from its state-of-the-art health spa and related activities, there are 150 deluxe rooms and suites, and the usual requirements of restaurants, bars, café, banquets – conference rooms, sports facilities, and business centre.
The pool forms a central feature of about 150 metres long in a serpentine free form lagoon, with a separate section for play pool, pool deck, water sports, pool bridge and partly heated, and partly having artificially created river-flow with water jets for Aqua aerobics, and cool water for the lazy.
This development is by far one of my favourite creations and just the thought of "Health & Luxury" gets me nostalgic about "Golden Palms Resort"