Photography: Sudhir Parmar; courtesy the design firm
Read Time: 2 mins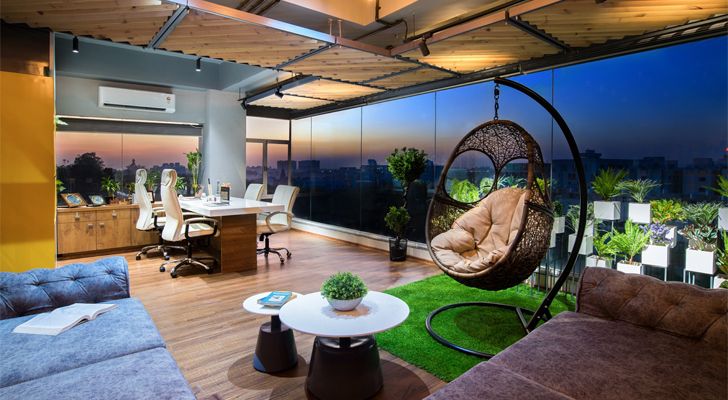 .
Constraints spur creativity – this very sentiment echoes through the interiors of Chirag Raj Design Studio's latest office project…
On the outskirts of Vadodara, in an emerging commercial area, the studio realises resourceful and creative solutions to design the 2000 sq. ft. office for an insurance company that was looking at an expansion of its office staff to about 35 personnel. Cost considerations, finite space and contextual elements keep a tight rein on the design, driving innovation, while at the same time founding a sense of institution.
.
.
The design envisions a central interaction core space, a spatial plan that minimises circulation flows and efficiently takes advantage of the floor-to-ceiling glass facades that wrap the confines of the raw shell.
.
.
.
.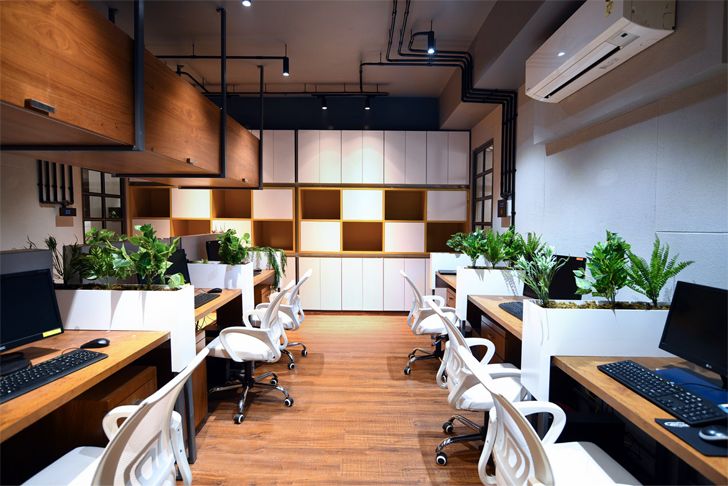 .
Two points of entry – one each for staff and visitors, channel the circulation to the core from where it leads to the functional areas. Mirroring these paths, floating just below the ceiling is a running wood ceiling - metal frame grid with louvered pine fins, placed at precise angles. With each grid-set prepared individually to assure a seamless threshold between spaces, this heavy installation subtly highlights the movement pattern, the structure slowly disseminating into its fins once inside a functional area. This unique ceiling even advertises the company's presence on the fourth-floor space from the road below!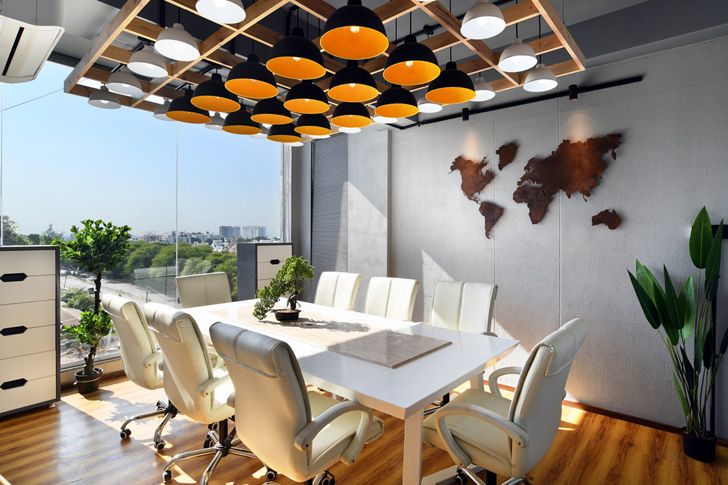 .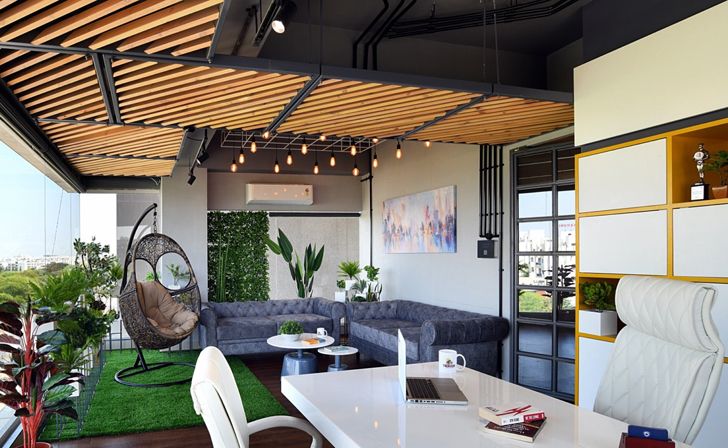 .
Another distinguishing feature is the partition wall system. Construed out of MS frames, MDF sheets and coated with a layer of exposed concrete texture, unlike the everyday conventions of brick or ply, the system reduces costs by 60%. The electric wiring too aids this cause – exposed, suspended in place by delicate MS clamps. These ideas encourage flexibility and adaptability, allowing the business owners to completely alter their space afresh, anytime in the future.
Each working area taps into beautiful views of the city, while the inclusion of green artificial plants and a pop of yellow energise the spaces. An uplifting environment that breathes life into the mundane, the project is a celebration of challenges that transformed into design opportunities.
Design Firm: Chirag Raj Design Studio
Principal Architect: Chirag Raj
Carpet Area: 2000 sq. ft.
Location: Vadodara, Gujarat.