Photography: Courtesy the designer and brands
Read Time: 2 mins
courtesy Vogue
Have our arches finally spoken after having groaned for over a century under the siege of high heels as the wannabe trendy wear for our feet? Here's a ground-breaking thought… sneakers have given women a graceful route out of Heel Hell.
It is a phenomenon that has taken off in unexpected ways. As the new rage, this street to high-street transition can be attributed to fashion houses that have legitimised their adoption on the ramp in a war that I argue has been an unabashed triumph of design!
courtesy Reebok
courtesy Nike
We have watched and waited breathlessly as reputed fashion houses collaborate with mythic god like creators to throw up limited editions that are on everyone's list of must-haves. The fashion craze has even spawned a new language and a quiet cult-like code among sneakerheads. A walk-in with a limited-edition pair elicits envious adulation from other collectors, who recognise the price-in-laboured hours, patiently waiting in line by the store or online to score a coveted pair - much like Apple iphone's venerated launches.
courtesy Reebok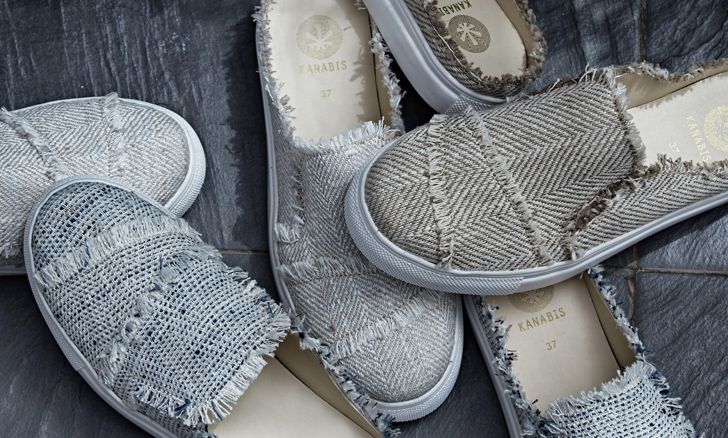 courtesy Devika Bapna
This road from sneakerheads to fashionistas is paved by the ingenuity of designers. No part of the shoe remains unexplored - be it the surprisingly bulbous uppers, to the imaginative lively colourways, coloured shoelaces, inverted logos, multi-coloured platforms, overlapping logos and in a throwback to nostalgia, hybrids of new and old designs.
Technology has been an equal partner in this sartorial innovation. For instance, platform sneakers have gotten taller and lighter due to lighter corks and newer materials. In a novel twist, shoes have taken on a sock-like avatar, becoming an extension of ones' foot. It also helps to see Rihanna rock them at her recent outings!
The sneakers of today are not your mum's keds. No, far from it. They have been transformed to loafers, comfortable slip-ons to blingy sequined numbers. The key has been to renew and rejuvenate design to drive adoption by the urban woman.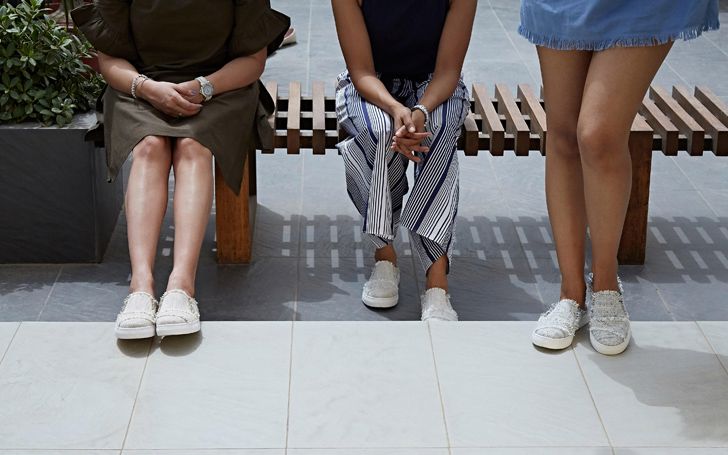 courtesy Devika Bapna
As early as 2014, visionary Indian designers Manish Arora, Kallol Dutta, Namrata Joshipura showed unlikely sneakers paired with traditional wear. That first visionary, albeit, mad move sparked a frenzy in design of sneakers for the Indian woman. In a local "reimagine" of the sneaker, Indian designers have been successful in harnessing the rich vocabulary of hardy fabrics-denims, jute, and the thoroughbred pedigree of local embroiders to create novel designs for the Indian woman. This has fed the seemingly endless need for a pared down version of the sneaker -a pair that does not clash with the shout and shine of Indian wear. Devika Srimal Bapna's linen frayed Kannabis sneakers fly off the shelf as she helps the young urban Indian woman navigate her hectic lifestyle from morning to a power packed festive evening.
And just hot off the stove, Nicole McLaughlin, the designer famous for her DIY creations, has launched her first collection of sneakers for Reebok yesterday!