By Ar. Vinita Wagh
Photography: Andre J. Fanthome; courtesy the architect
Read Time: 2 mins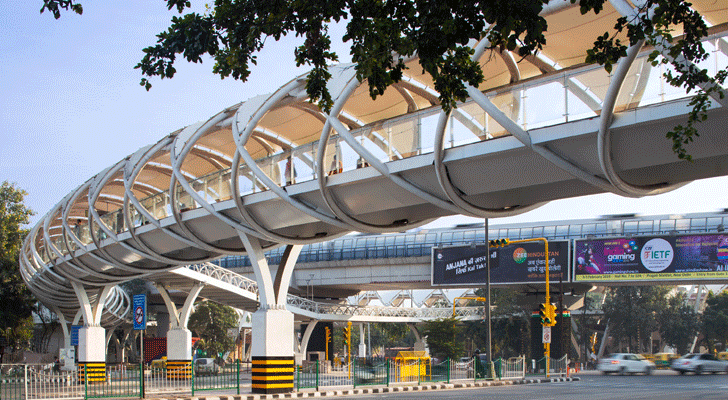 .
In the heart of Delhi, the ITO Skywalk by Design Forum International makes a striking visual impression, interlacing architecture, public infrastructure and the urban context.
Conceived along one of the city's most active stretches, the 535m long skywalk and foot-over bridge connects four principal streets and integrates numerous nodes. Proposed to unclog intersections and ease pedestrian flow at major junctions that witnesses a high footfall, the serpentine tube is a cohesive solution to the area's increasing commuter concerns. Operating as an alternate channel of mobility, the structure also establishes its presence as a landmark within the metropolis.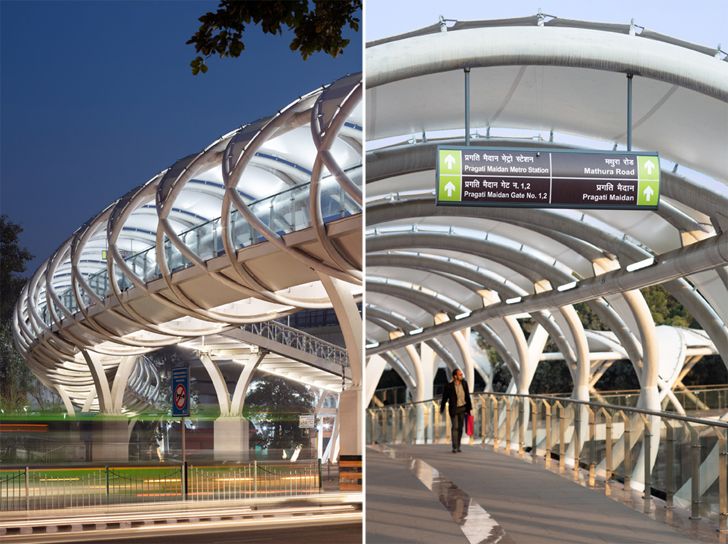 .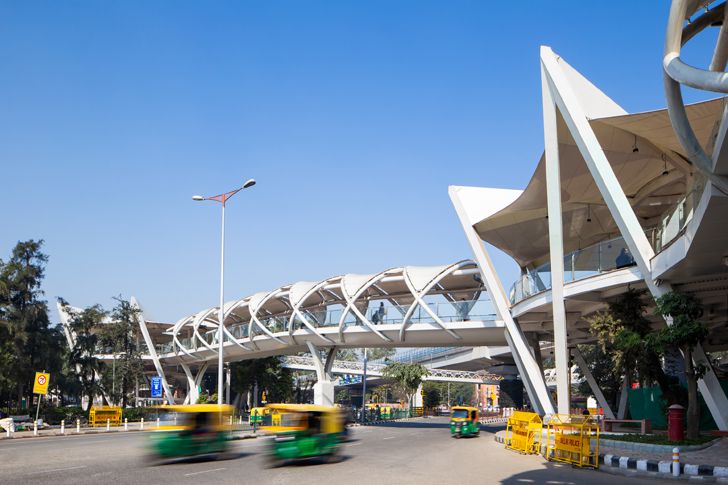 .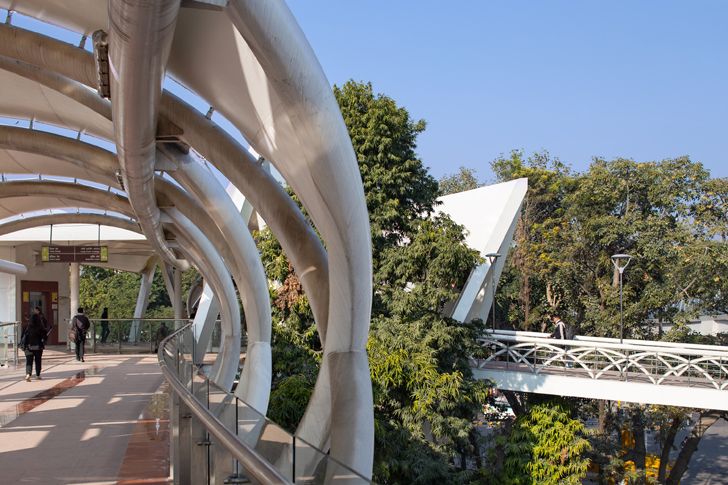 .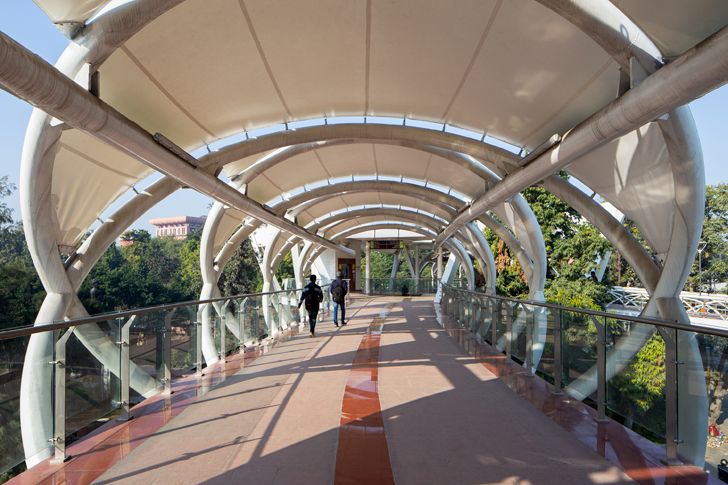 .
Its intertwined profile features structural criss-cross bootlace steel trusses covered with tensile fabric. With most interchanges conceived in RCC and covered in Red Agra stone, the structure blends into the surrounding context. Two interchanges take the shape of octagonal units with steel crowns, finished with granite flooring and stainless steel-glass railings. The tensile fabric as a roofing material is a functional, aesthetic and discerning choice. The proposal also recognises the diverse needs of its user groups and displays sensitivity through design elements that facilitate comfort and safety.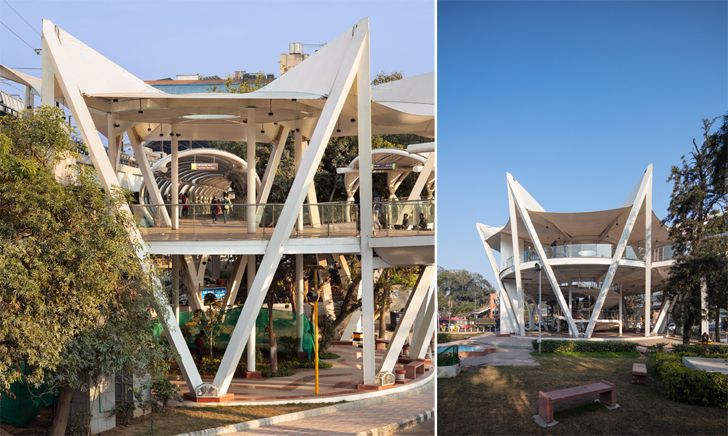 .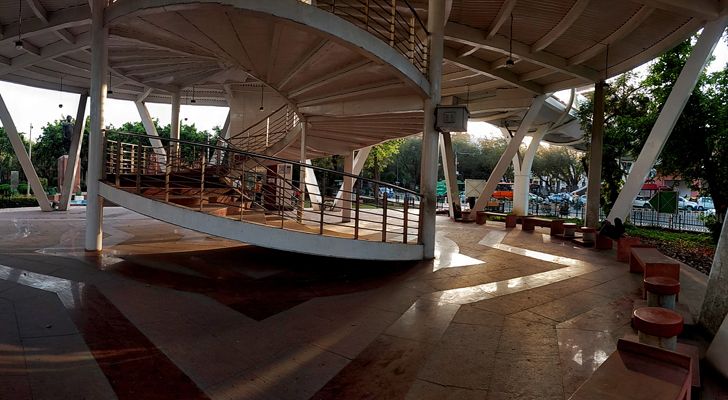 .
.
With strong emphasis on the structure and the lighting that highlights the silhouette, came many challenges. Existing underground services and their locations guided the foundation work, while the precise bending of the structural tubular members into the proposed form presided over the assembly. Maintaining smooth traffic flow during deck launching formed another concern while extreme weather conditions partly hampered execution.
.
The ITO Skywalk undertakes a larger purpose, carrying with it the hope to make a positive impact on the existing character of the surrounding context – mobilising not just thousands of users every day, but also being a part of the physical configuration that makes up the mobility infrastructural network. Stemming from sustainable planning and providing for a better locational reach, the skywalk is more than just an everyday ephemeral experience.
Name of Project: ITO Skywalk and FOB
Architect Firm: Design Forum International
Principal Architect: Ar. Gunmeet Singh Chauhan
Design Team: Ar. Anuj Prabhakar Team
Skywalk at W Point – 485 m
Approaches of Skywalk – 54 m
FOB at Hans Bhawan – 50 m
Location: at the junction of Sikandra Road, Mathura Road, Tilak Marg and Bhadur Shah Zafar Marg at 'W' Point and FOB near Hans Bhavan New Delhi.