By Ar. Shreya Kulkarni
Photography: Ravi Kanade, Shubham Photography; courtesy the architect
Read Time: 2 mins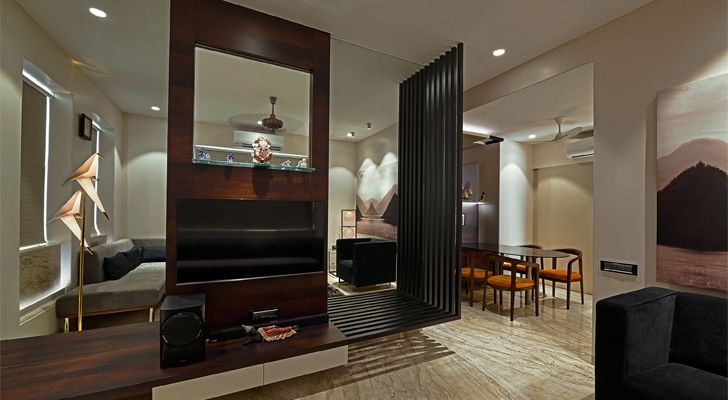 .
Ar. Rajesh Patel designs a chic home for an elderly couple in South Mumbai, using simple design interventions, bespoke art and schematic lighting...
Simplicity is at the core of this design. Responding to the homeowner's desire for a fuss-free interior with ease of maintenance, Ar. Rajesh Patel anoints the interior like a white canvas with occasional dark tones to accentuate the space.
Add caption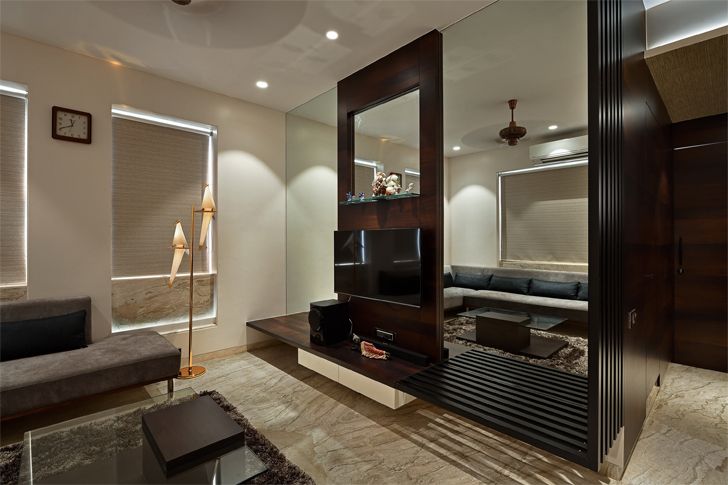 .
The warm, welcoming ambience graced with a conscious choice of artificial lighting leads one into a bijou living area, crafted to perfection with minimal contemporary furniture and ornamental floor lamps. A mirrored accent wall designed as a backdrop for the TV unit not only adds a visual depth to the entire mass of the living room, but also assists in reflecting more natural light during the day, thus mitigating the small confines of the living area.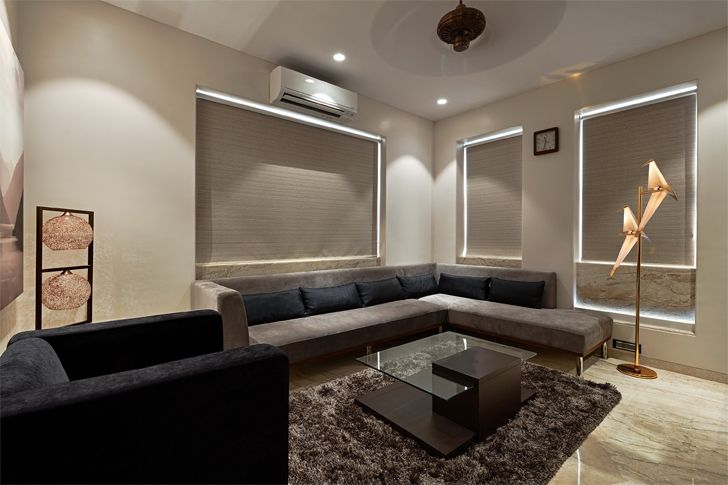 .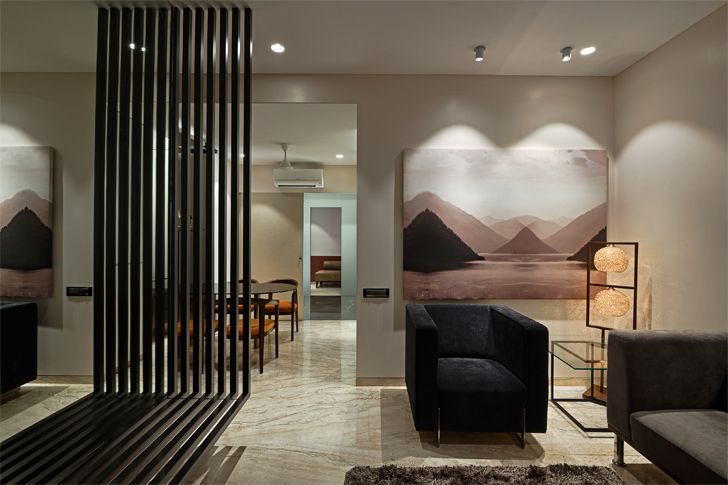 .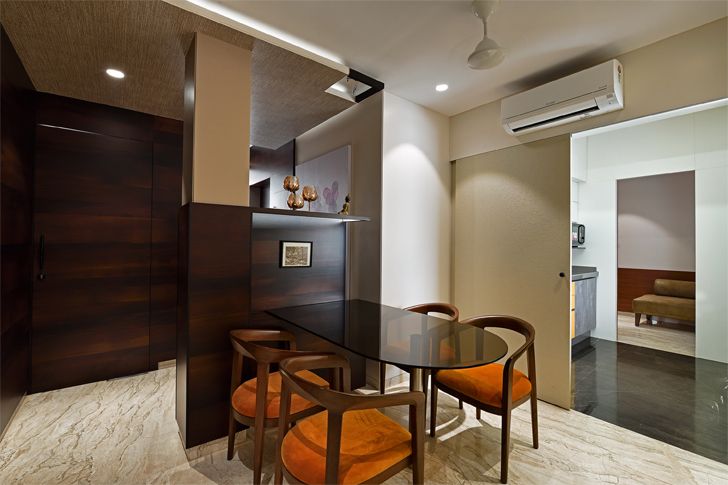 .
.
The nucleus of this apartment marks efficient planning by integrating the central aisle of circulation, a dining area for four and a provision for common storage in unison; consequently, maximising space utilisation, further accentuated by a galley kitchen.
However, the spirit of this project lies in the drama mounted by the lighting. Cross ventilation and abundant natural light are complemented by the alliance of focused and diffused cove lighting, wall washers and lights bouncing off the floors casting moody shadows… The diligently choreographed result provides a unique sense of serenity and adds a character of simplicity and charm, isolating the home from the metropolitan chaos.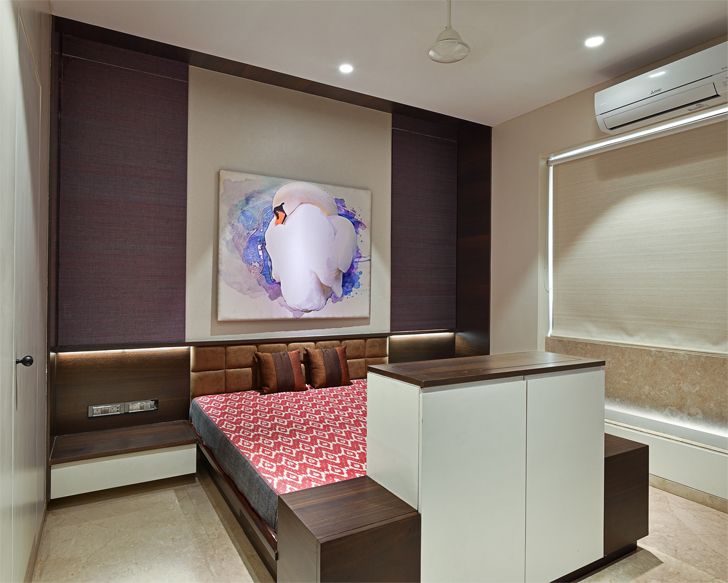 .
.
Subtle textures, serene art and pops of ochre in the furniture succeed in bringing in a sprightly ambience as the beige marble flooring ties these volumes together, allowing a fine and discrete integration with an introverted context.
Client: Mr. Shrikant Shah
Design Firm: Rajesh Patel, Architect & interior consultant
Principal Designer/Architect: Rajesh Patel
Built-up Area of project: 1000 sq. ft.
Carpet Area of project: 822 sq. ft.