By Ar. Vinita Wagh
Photography: Ravi Kanade; courtesy the architects
Read Time: 2 mins
Chennai Bungalow (inset) Hitesh Shahanand
For many people, luxury is beyond mere aesthetics; it is a lifestyle. HS Desiigns captures the essence of this term through the composition of this 5819 sq. ft. Chennai residence…
Inspired from a design style that stems from a combination of modern elements infused with classical Indian and ethnic motifs, this bungalow lends a rich, detailed, yet understated aesthetic, elevating the opulence quotient.
Addressing client requisites of spacious rooms and openness with optimum natural light and ventilation, the studio structures the form in a simple, straight alignment, resulting in a large, clean volume. Its functional divisions bring out the best qualities that space planning has to offer – daylight, air circulation and spaces that allow exploration of the bespoke theme.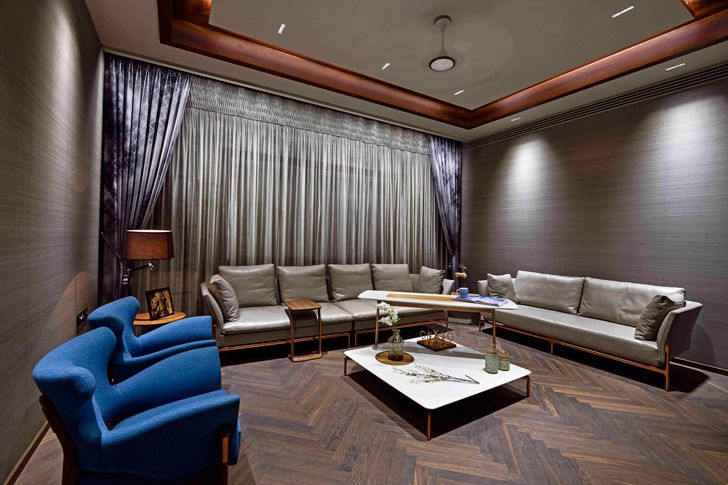 .
.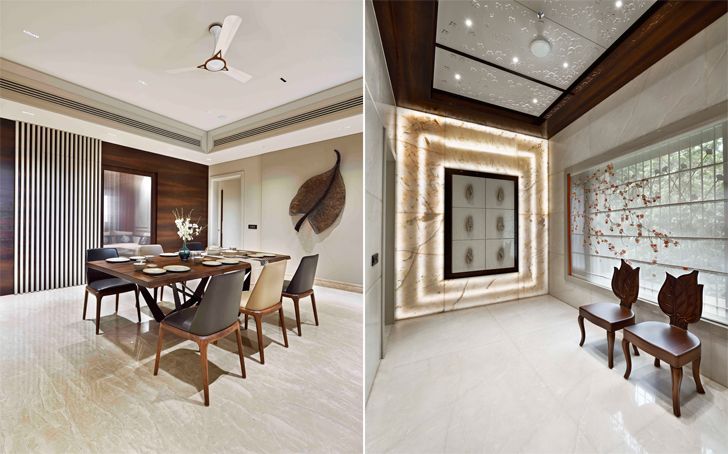 .
.
A grand entrance foyer marks a prominent entry; entire-wall treatments, striking embellishments and a vibrant colour palette leave behind a lasting first impression. Spaces address multifunctionality, accommodating new uses – the puja room functions as the meditation area, while the home theatre doubles as a family room. On the other hand, furnishings and statement pieces – upholstered headboards, the four-poster bed and high back chairs - complement the volumes, imparting a sense of balance to the space.
.
.
.
.
Dark wood and beige marble, single accents and bold shades – this winning combination, anchored by the art elements portrays an appealing image, while textures and materials boost visual impact. Against this neutral backdrop, the use of engineered wood flooring in herringbone pattern, fumed oak and larch veneer panelling, white onyx and ebony travertino… add to the beauty of individual spaces. Acoustic wall panelling, sheer curtains and printed blinds accent the living areas.
With a design that centres on indulgent living and attention to detail, this bungalow expresses a personalised style statement.
Principle designer: Hitesh Shahanand
Carpet area: 5819 sq. ft.
Location: Kilpauk, Chennai.