By Shreeta Nair
Photography: Ricken Desai; courtesy the architect
Read Time: 2 mins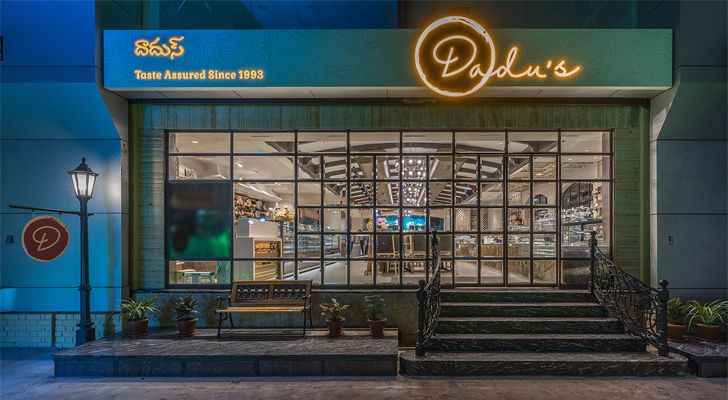 .
Designed as a delicate amalgamation of local heritage and global influence, Dadu's is a quaint hang-out place that is creating new identities…
Ravish Mehra Deepak Kalra Architects (RMDK) fashion this trusted sweets and savouries outlet (store-cum-eatery) to evoke old-world charm and comfort and sensitively allude to the city's architectural heritage, whilst keeping pace with the changing demands of contemporary lifestyles.
.
.
Located in one of the most high-end commercial areas of Hyderabad, the design incorporates various elements from its forts and palaces, transposing them creatively into cutting-edge planning across the 2500 square feet linear footprint, where the food counters are relegated to the periphery and seating is centralised.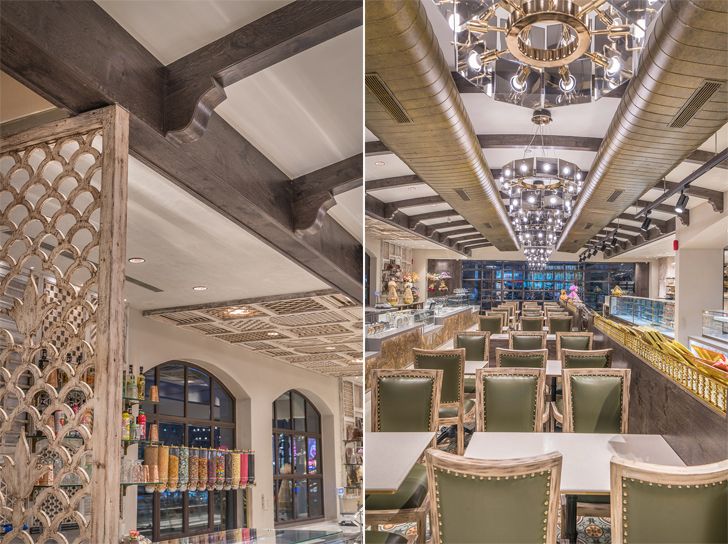 .
.
.
Different jaali patterns are reinterpreted as clean geometrics for screens, wall cladding and ceiling panels to create a strong visual harmony and bind all the spatial elements together. Chic patterned tiles inspired by royal motifs add colour. The premium gifting section further stands out with its highlight feature wall in rich blue along with custom-made titanium-coated steel fixtures. The arched glass doors and windows, the wooden ceiling rafters with brackets and the elaborate chandeliers allude to the grandeur of a royal era gone by.
.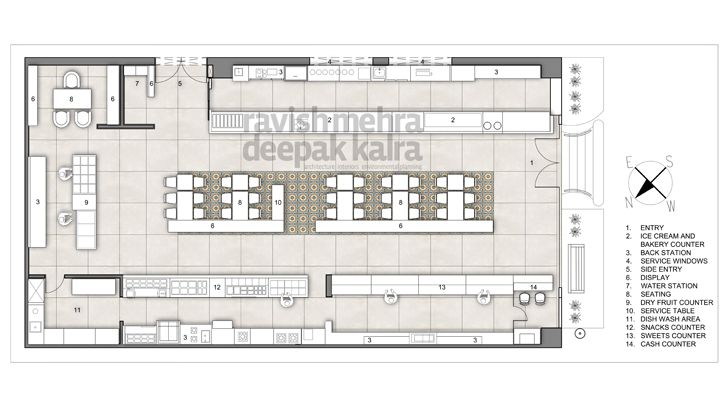 .

A neutral colour palette, use of naturally sourced materials and a play of textures is used to complement the products on display. Distressed finish on the jaali screens, decorative tacks on upholstery and a contemporary façade that is reinterpreted from the same jaali pattern reinforces traditional elegance; simultaneously offering a urban, edgy aesthetic.
Dadu's is an exercise in eclectic vibes that perfectly balances the old with the new to radiate classy and chic vibes for everyone to enjoy.
Design Firm: Ravish Mehra Deepak Kalra Architects
Principal Architect: Dhruva Kalra
Team: Sanjay Sah, Pranay Sharma
Built-up Area: 2500 sq. ft
Location: Kukatpally, Hyderabad