Photography: Mithoon Deorukhkar; courtesy Ficus Fine Living
Read Time: 2 mins
.
Resolute Lifestyles & Consulting Pvt. Ltd. in collaboration with Ficus Fine Living refurbishes celebrity couple Ashmit Patel and Maheck Chahal's home in Mumbai into a refreshingly youthful and glamourous oasis…
The 750 sq. ft. apartment seemed to cry out for a makeover, closed in as it was with small windows and very little natural light; an old kitchen, small rooms and civil and HVAC work aplenty.
Stripping it clean and refurbishing it from scratch, the small windows stand replaced with large airy windows that usher in plenty of natural light and ventilation into the home. Next, the rigid layout stands transformed into a more free-flowing, flexible space; yet, well-defined to suit the lifestyle of its hosts.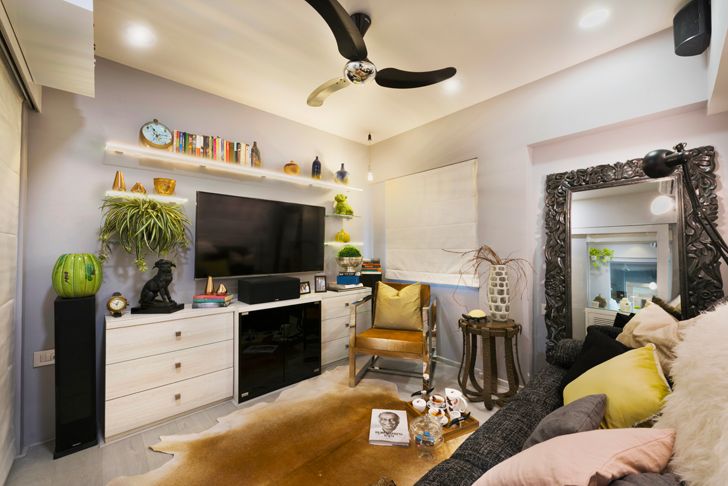 .
.
.
Movable furniture wins hands-down; and with walls replaced by toughened glass partitions and light-weight MDF, each area displays a distinct ambience. The servant's washroom room stands redesigned in conjunction with the kitchen making for a larger contemporary fitout. The washrooms are restyled too.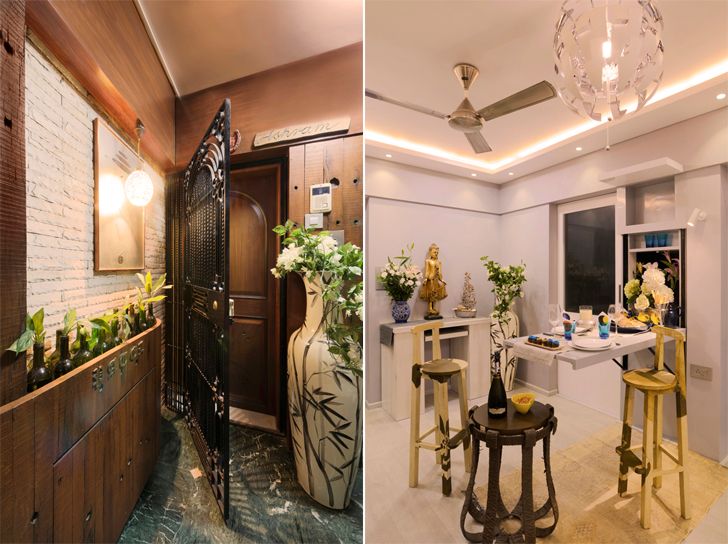 .
Hints of soft Scandinavian hues and finishes add a touch of delicacy to otherwise robust furniture pieces that are carefully chosen for their dissimilarity. Traces of wood with white matt paint and a muted colour palette of dove grey, eggshell white and soft lavender efficiently brightens up the space. Floor-to-ceiling mirrored walls and ornate floor-mounted mirrors add to the drama as artefacts and accessories add the final touch of amplified style. Plants abound and a general feeling of staged interiors prevails.
.
.
.
Space is juggled to accommodate rugs underfoot, plenty of throw cushions to add to the feeling of warm luxury and camouflaged storage. There is even a practical and invisible shoe closet tucked into the living room wall for Maheck. And there's room for the house cats to get comfortable too!
Considering the brief time of six months taken for this complete this do-over, the outcome is fresh, beautiful and extremely contemporary - very much to the joy and satisfaction of the clients.
Design Firm: Resolute Lifestyles and Consulting Pvt Ltd
Architect: Sangeeta Gogia
Interiors & Furniture & Styling: Ficus Fine Living
Built-up Area: 850 sq. ft.