By Archit Raj Thapar
Photography: Courtesy Ansa Interiors
Read Time: 2 mins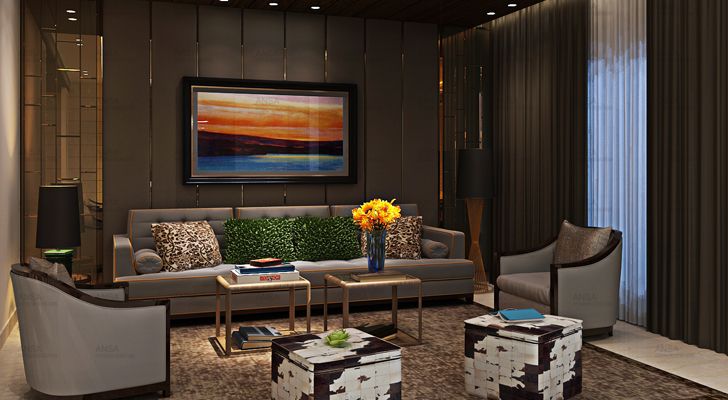 .

ANSA Interiors chisels a four-storey (6000 sq. ft.) structure in a posh pocket of South Delhi, into a home that embraces grandeur, contemporary spirit and attention to detail.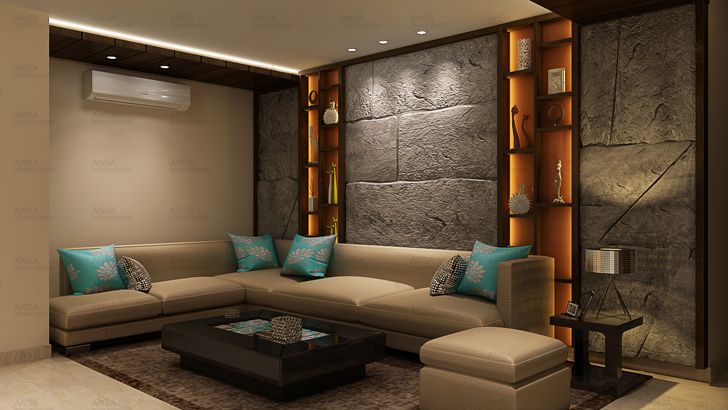 .
.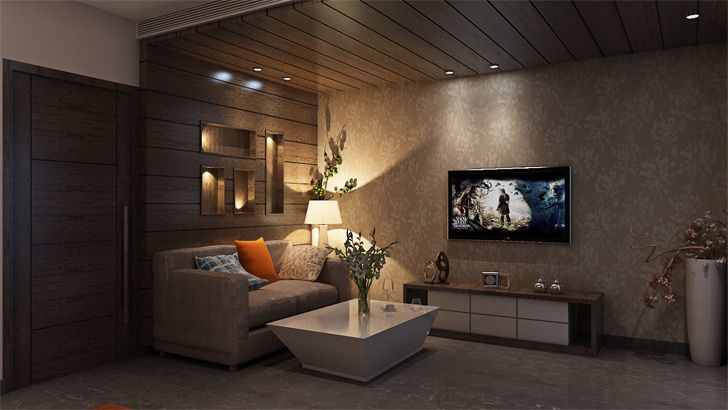 .
The designers use the language of colour to build a narrative in each area. While the base palette is beige and brown/grey across the home – a neutral envelope; each space has one accent colour that signifies its identity. For instance, the living and dining room rely on the green upholstery of a couple of dining-table chairs and the green cushion covers of the sofa to impart character to the open-plan. In a similar fashion, turquoise cushion covers for another living space, navy blue upholstery for the lobby, bottle green wall panelling and seating for the home theatre… mark the characters of the public realm of this home. Moving to the private spaces, rustic copper chairs for the master bedroom and sunny orange lounger for the kid's bedrooms, sums up this contemporary and luxurious colour scheme.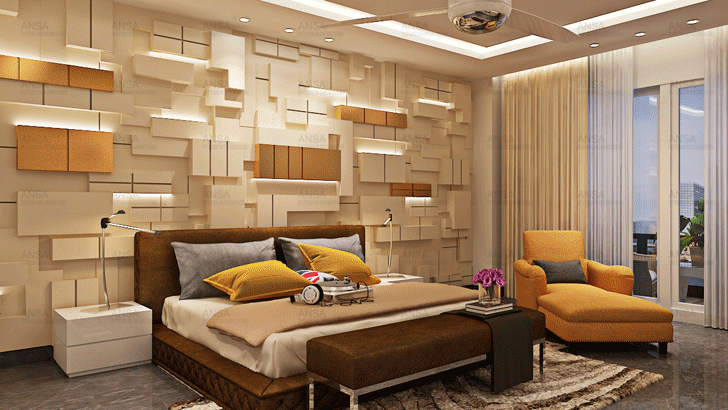 .
Colour continues to play big daddy, ably aided by ambient lighting as the designers' curate a keen sense of luxe appeal via textural nuances and plush furnishings. A plethora of textures co-exist in seemingly-harmonious serenity – soothingly lit and pleasing to the eye - that define the luxe aura of the home.
.
.
.
.
But what makes this home a place unique to its owners, is the attention to detail which accentuates without compromising on the functionality. While the 100-odd LED microns on the home theatre ceiling make for a singular movie-watching experience under the stars, it is the curated placement of the gramophone and a vintage camera that make it personal; easily transforming the aura of the high-tech home theatre into an intimate familiarity.
Similarly, while the extensively detailed golden-textured 3d wall in the master bedroom speaks volumes for the opulence of this home, it is the simplicity of the in-house mandir(temple) that shines the home with faith.
A guest might get overwhelmed or even borderline intimidated with the scale of this home, but it is these fine little details, masterfully curated, that make one feel at home.
Design Firm: ANSA Interiors
Principal Designer/Architect: Mr. Ankush Aggarwal
Built-up Area of project: 6000 sq. ft.
Location: Greater Kailash, New Delhi