By Vinita Wagh
Photography: BSB Architecture
Read Time: 3 mins
.
Inspired by the historical domes that grace Bijapur, BSB Architects realise the Tungal Memorial Trust's vision of a vernacular school just outside the city limits.
Sprawled over a site of 30,000 sq. m. just outside the main city, the educational campus includes classrooms, interaction spaces, a dining complex as well as residential units.
.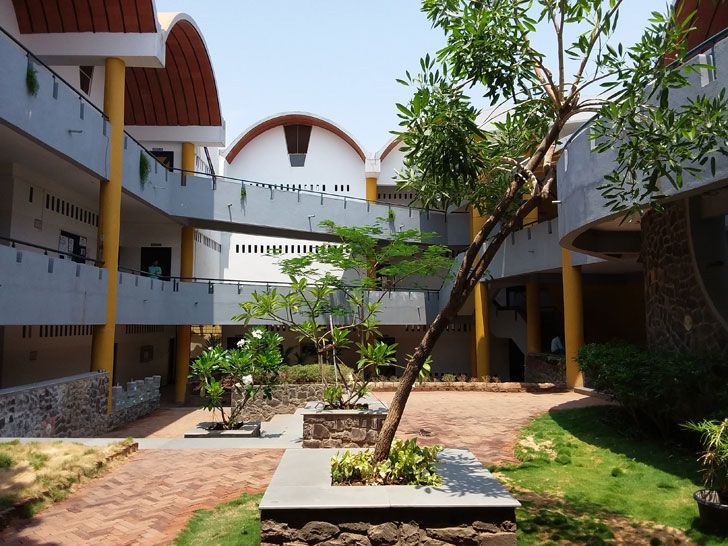 .
The architectural endeavour was to create comfortable, habitable spaces with local materials that could adapt to the changing weather conditions in the generally hot climate of Bijapur. The design, conceived as a series of interaction spaces sees them interwoven through the built structures, within which a landscaped courtyard provides a shaded gathering space.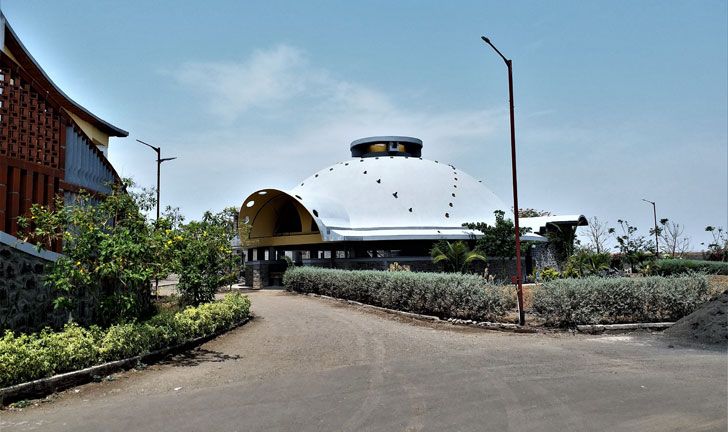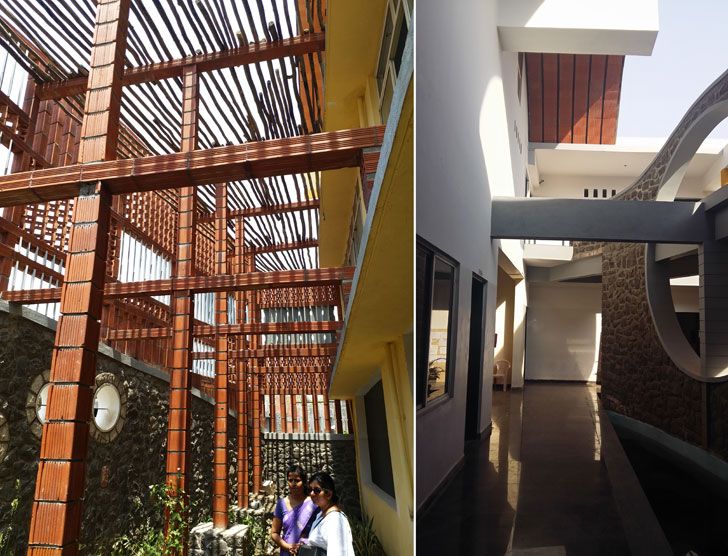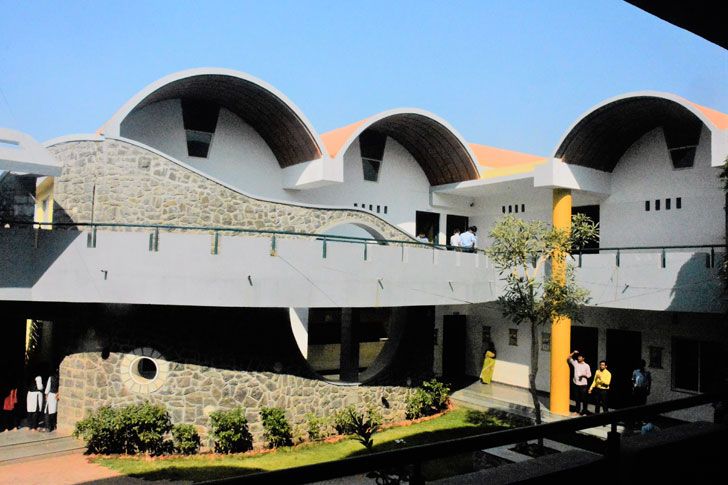 .
Born out of an experimental design process, the design of the complex is driven by context, water availability, soil conditions, construction costs, labour skills and simple execution methods.
Three elements dominate the design and planning – the domes, the vaults and the screen. Prefabricated hollow clay domes formed out of hourdi blocks and laid in a yarn-like pattern sit atop the circular spaces of the dining complex. Finished with a thin layer of concrete, these are supported by columns and are open from the side. The highlight of the school building is a 60ft dia central dome that pays homage to Bijapur's historic Gol Gumbaz.
.
.
.
.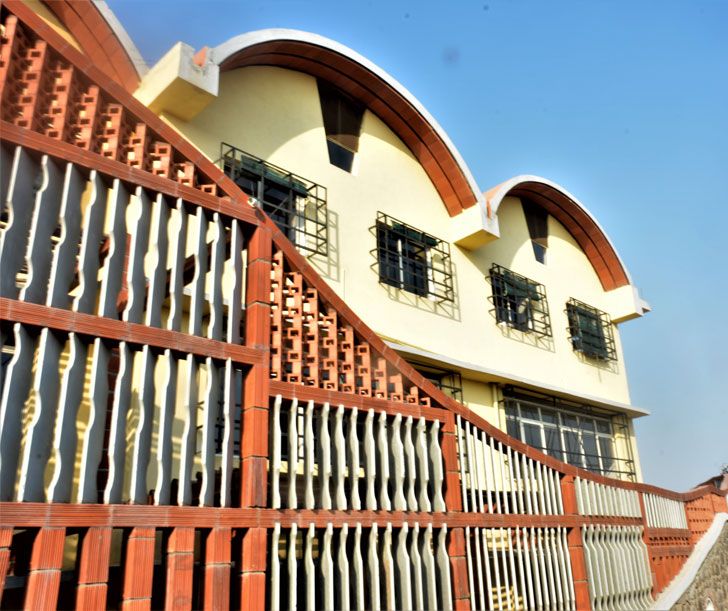 .
The central skylight and punctures allow for natural light and air movement. For the other structures, the roof is designed as partially precast vaults of clay blocks and concrete, supported by steel ribs. The roof geometries reduce heat absorption and radiation. A perforated screen of stone masonry and steel-reinforced hollow clay blocks meanders around the entire school, lending it a distinct vernacular vocabulary. Intermediate composite columns act as lateral supports from the building and the use of casuarina poles form the pergola above, while serrated Shahabad stone slabs introduce variation in the perforations. The entire screen makes for an exciting visual, lends continuity to the buildings on site and creates a lively space on the inside.
.
.
Analogous to the architect's hallmark explorations, the school augments the ordinality of the 'local' to create interesting spaces by emphasizing the strong form and the rich material palette, to find a balance between function and fun, and tradition and innovation.
Add caption
Client:

Shri. K K Tungal Memorial Trust (R) Jamkhandi.
Design Firm: BSB architects, Mysore and Bangalore
Principal Designer/Architect: Dr. B S Bhooshan
Phase I – completed: Pre-University College: 3200 sq. m. (all floors)|Toilets blocks 200 sq. m.|
Dining, kitchen: 500 sq.m.
Under construction: High School: 4250 sq. m.| Hostel and Quarters: 2600 sq. m.| Dining: 350 sq. m.
Location: Ittingihal Village, Bijapur, Karnataka.