By Savitha Hira with inputs from Deepika Srivastava
Photography: Rike Desai, Arotographers; courtesy the architects
Read Time: 2 mins
Lalit Villa (inset) Varun Mehta & Rahul Jain
Architects, Varun Mehta and Rahul Jain of Think Designz create a sprawling vertical residence for a family of six ensuring that a multitude of design elements are harmoniously acclimatized…
There are two extreme instances, when space planning becomes a daunting task: one, when there is very little space and a long list of requisites; and two, when needs are simple and sparse, and the space is palatial. This 7500 sq. ft. home falls in the latter category.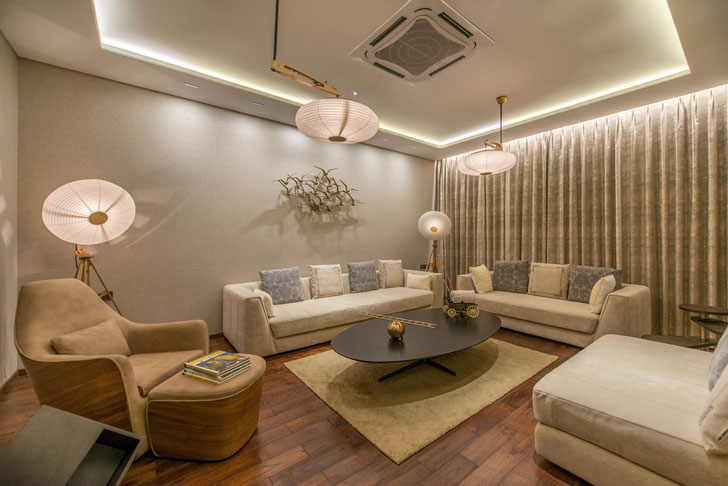 .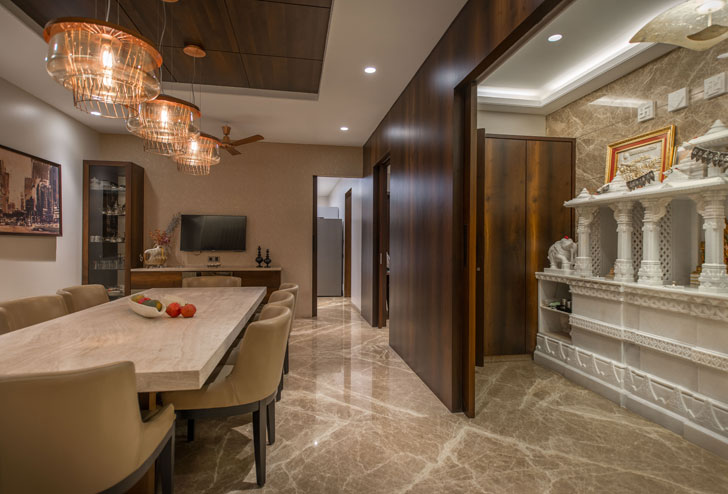 .
A haven created from the barest brief - Vaastu compliance, minimal maintenance, and ample storage – the home is built on verticality with five floors (three public, and two private), each with well-defined zones. The highlight lies in a cohesive harmonizing of these distinct zones.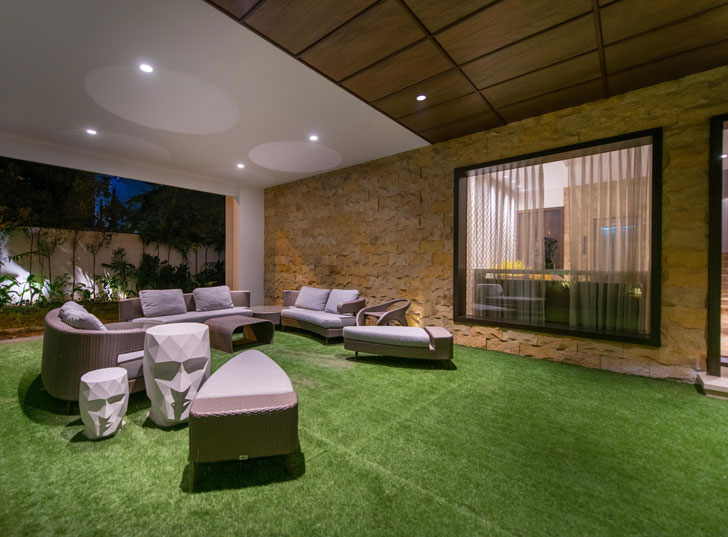 .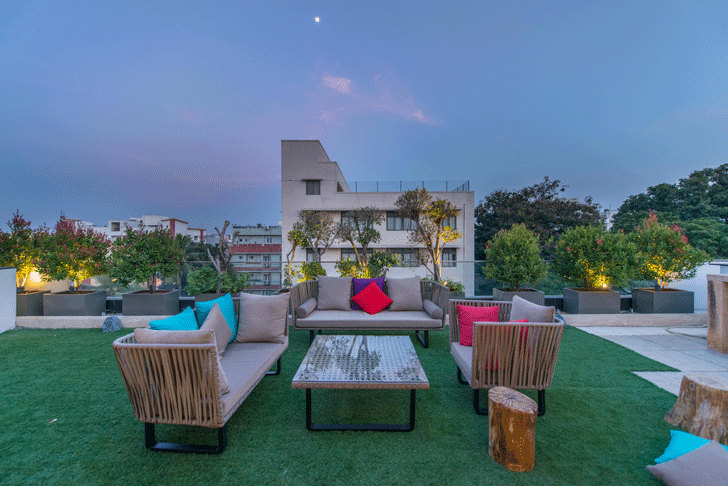 .
The ground floor houses a guest's lobby that spills into a semi-outdoor green zone behind which lay the servants' quarters; while the formal living-dining, puja and utilities occupy the first floor. The parents', children' and two master suites are relegated to the second and third levels; while the fourth and topmost level is furnished as a party area with pool table, home theatre, and an outdoor terrace lounge.
.
.
.
Lavishness anoints the interiors: marble-clad wall expanses, exotic veneers, Italian marble flooring, floor-to-ceiling curtains and a largely neutral colour palette forms the interior envelope accentuated by design features in many walls, in the false ceilings, using CNC-cut designs, patterned wallpapers and textured finishes. Pops of colour are thrown in via soft furnishings. Select designer furniture adds pizzazz as strategically placed artefacts complete the picture keeping the spaces generally uncluttered.
.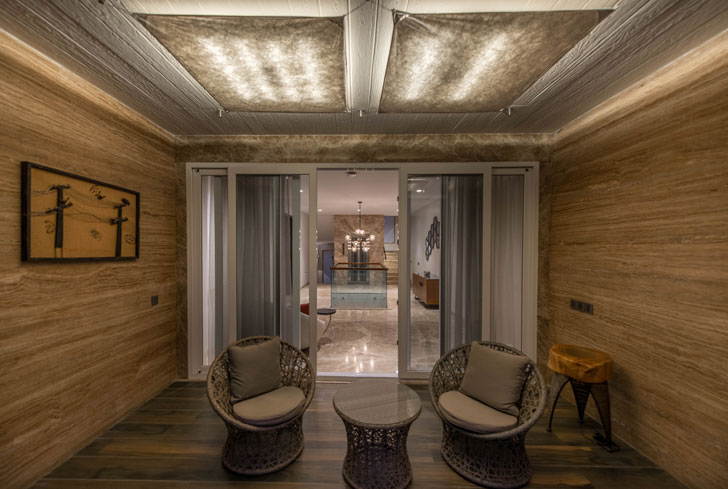 .
.

Lighting stands out as some beautiful light fittings augment the ambience in the different areas.
The project has several other smaller details like the entrance lobby stone detail created out of 75mm Mint White Stone; or the wavy wall in the living room designed using 50mm stone or the fine cuts and joinery in the cabinetry all around.
.
.
.

The spaciousness and the variety of tones in this home makes it an oasis that any present-day urban dweller would aspire for.
Design Firm: Think Designz
Principal Designers/Architects: Varun Mehta & Rahul Jain
Location: Himayatnagar, Hyderabad