By Akhil Dalvi
Photography: Courtesy Strom Motors
Read Time: 2 mins
.
With electric as the green-way forward, will the just-launched Strom R3 – designed-and-made-in-India, all-electric, all-smart car strike the mark?
Opinions about electric and hybrid-powered vehicles have significantly changed over the course of the last five years. And the biggest contributor for this thought-process is the American car brand Tesla. While there have been electric car options from the Mahindra stables earlier, the environmentalists' reigning crack down upon carbon-emitting super-cars has given an added impetus to downsizing of engines. Electric is the way to go and the latest creation right here from our own country.
.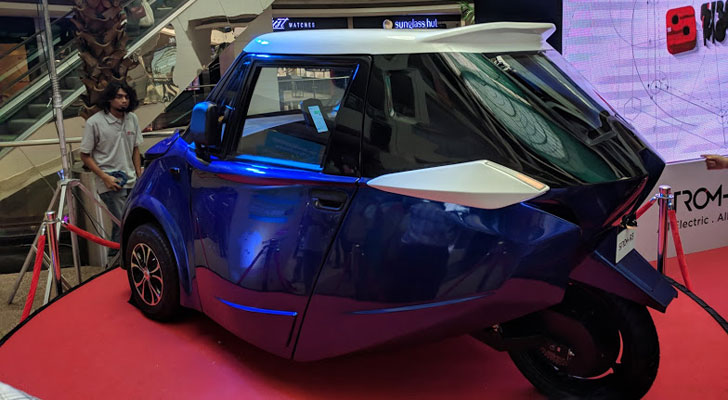 .
The brand new "Strom R3" designed and manufactured by the start-up company, Strom Motors from Mumbai is a unique little three-wheeled machine. Its main credo is the fact that it's a compact, two-door electric vehicle, which uses reverse trike configuration with a single wheel at the rear and two wheels up front (appears more like a reversed autorickshaw). The car is specifically designed for urban cities like Mumbai, Delhi and Bengaluru and comes in three variants - R3 Pure, R3 Current and R3 Bolt, and two range options - 80 km and 120 km on a single charge. It is said to peg your commuting cost at just 40 paise per km!
.
.
Despite being tiny, the Strom R3 is packed to the brim with regular class-A features viz, captain seats, air-conditioning with a climate control system, remote key-less entry, parking assist, power windows, 3-point seatbelt, 7-inch touchscreen interface with gesture and voice control besides FM/USB system with optional 20 GB on-board music storage, cloud-based connectivity with maps + navigation support and remote diagnostics, etc. It stands apart with its future-ready features such as automated vehicle following system (AVFS), smart car monitoring with exceptional ability to track and monitor each critical component from brakes, batteries to drive motor and tyres, a customisable dashboard, and more.
.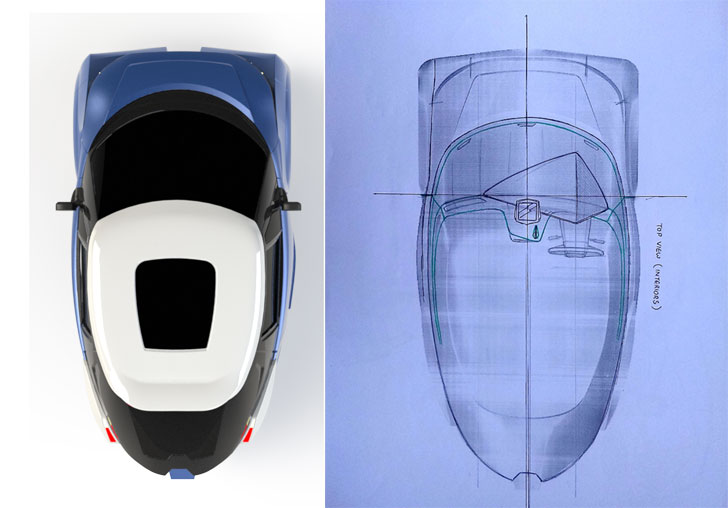 .
The Strom's high-tensile, steel tube, space-frame rigid design holds a large sun roof and the interiors are presently being fine-tuned. Says Vidyadhar Pande of Abhikalp Design studio, "The spacious interiors could well be a boon for shoppers." The car uses 3-6 hours for a full charge and is equipped with an on-board charger too.
With a package like this, we are heading towards a new era of motoring. Hopefully, this little machine can garner the attention India needs in terms of clever automotive engineering.
Manufacturer: Strom Motors
Designers: Strom Motors, Abhikalp Design Studio, Primus Design, S Ronak Designs
Expected roll out: November 2018
Pre-bookings open from: October 2017
Estimated on-road price: undisclosed (price range around Rs.3L)