By Sonal Mamoowala
Photography: Ashish Bhonde; courtesy Cluster One
Read Time: 2 mins
.
Multi-disciplinary design firm, Cluster One Creative Solutions Pvt. Ltd. designs a stand-out abode spanning 3250 sq. ft. in Chandrapur, Maharashtra based on a theme of contrasts…
Using a modern approach, the theme extends from the external façade of the four-bedroom bungalow to the interior spaces and is evident in the contemporary straight-lined furniture and furnishings, well defined through both, predictable and bold; and subtle colour contrasts that meet the eye through a tasteful play of design, patterns and materials that stand out in a neutral envelope.
.
A generous use of natural earthy tones of brown, beige, gold, ochre and ivory are accentuated with accessories in bright eye-catching hues. Dark wood finished wall and ceiling panels are juxtaposed with overlapping lines and bands finished in a combination of dark and light colours. Add to this, the subtle inclusion of complimenting patterns and laser-cut panels with floral designs that anoint the wall panels, furniture and ceiling light boxes to create a cohesive, coordinated look.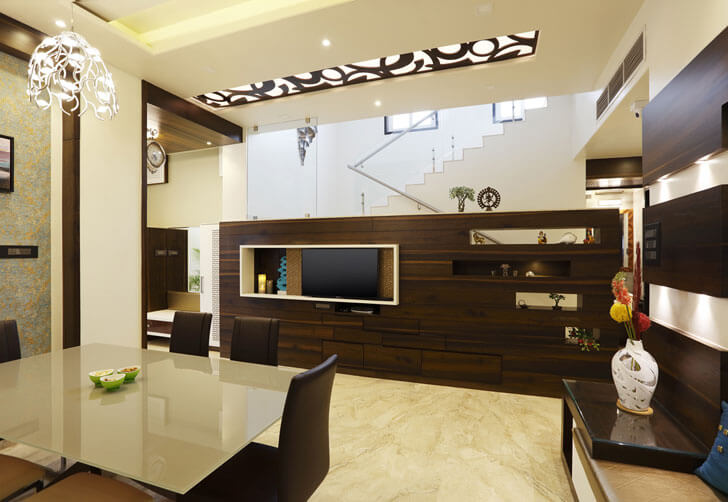 .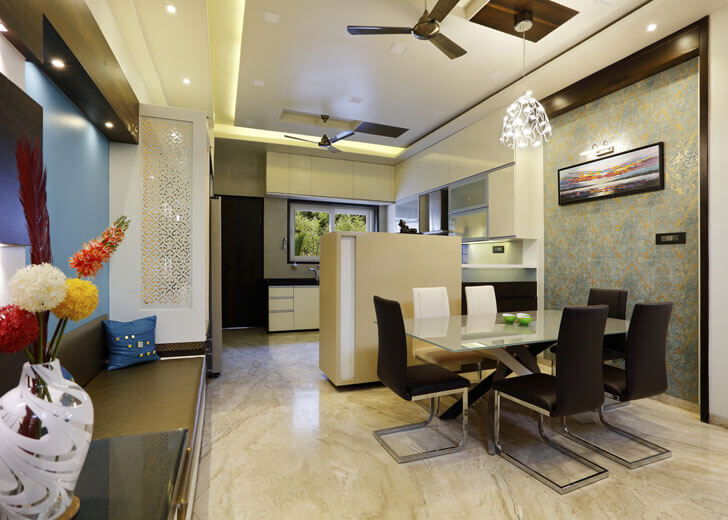 .
Play of moods in the ambience is ably aided by pendants, spot, and recessed light fittings, creatively used to highlight choice elements of design; while diffused, concealed or reflected lights cleverly augment general illumination. Back-lit panels in Onyx substitute as wall art alongside select paintings and artefacts placed strategically in an overall uncluttered ambience.
.
.
.
An understated demeanour prevails hinting at subtle chic. A smart feature is the creation of level differences for a greater depth on the walls and ceiling. Added to this is the eye for detail that is evident right from the cosy lawn at the entrance and the state-of-the-art home theatre, down to the framing and boxing for artefacts and gadgets and random panels of laser-cut floral design incorporated in the panelling, cushioned backdrops… that adds on to the narrative.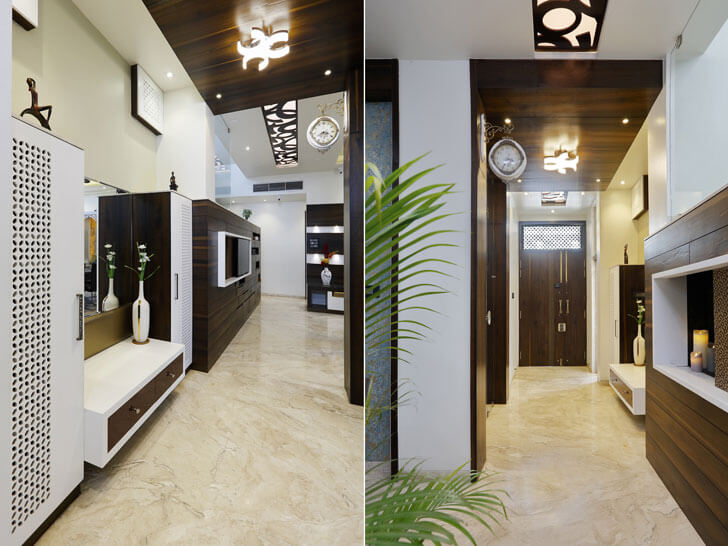 .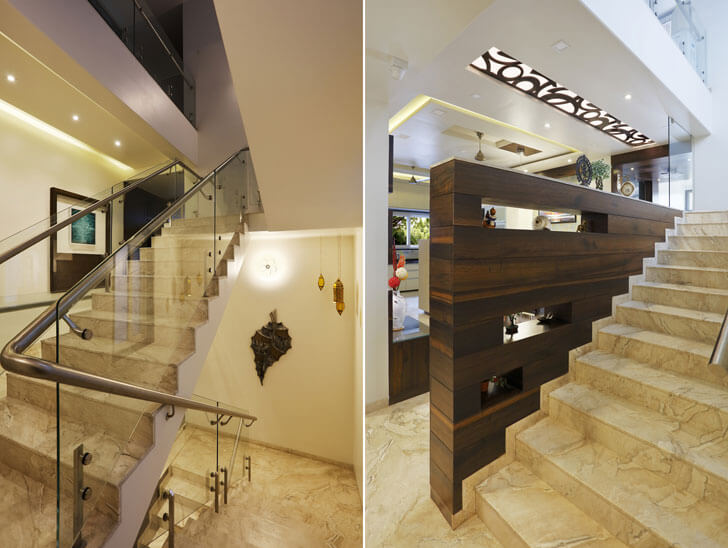 .
Interestingly, the designers have culled their theme of contrasts from the name Chandrapur, where 'Chandra' meaning moon and thus associated with white is juxtaposed against the nickname 'black gold' city referencing its local coal mining activity. However, the play of contrasts follows generically tested combinations and thus ensures the beauty of the structure, inside out.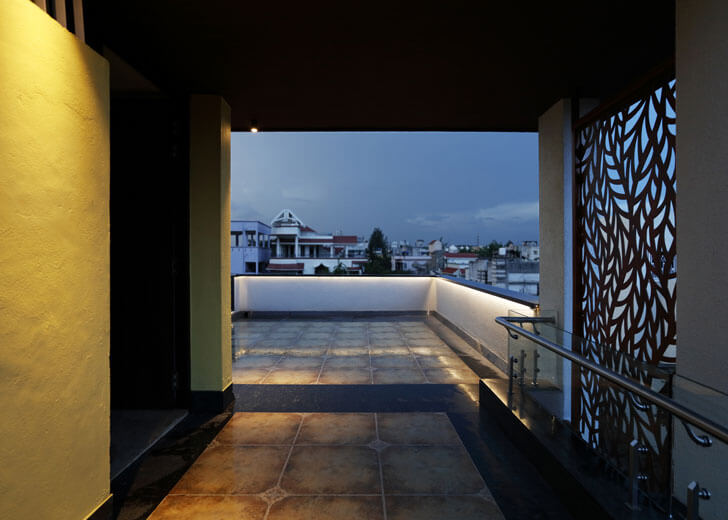 .
Client: Dr. Shilpa Sandeep Mungantiwar
Design Firm: Cluster One Creative Solutions Pvt. Ltd.
Principal Designers/Architects: Parag Ainchwar & Parag Sen
Location: Chandrapur, Maharashtra