By Savitha Hira
Photography: Ar. Nakul Jain
Read Time: 1 min 30 secs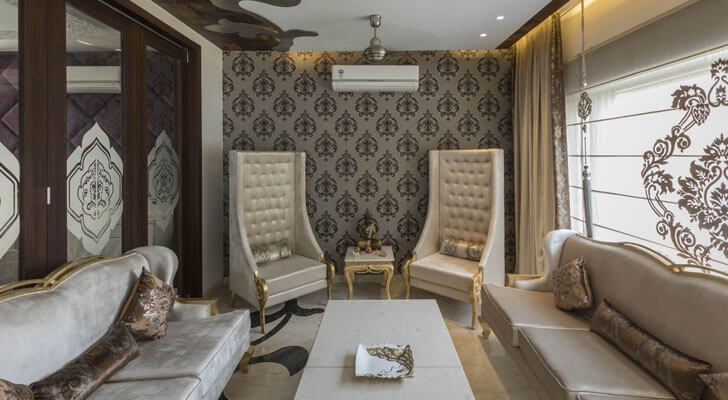 .
Studio Ardete designs a contemporary row house in Haryana, minutely integrating the water-jet CNC cutting technique into its interiors…
That the homeowner is in the business of water-jet CNC profile cutting is the underlying inspiration for the designers to inventively apply the process on to various design elements, highlighting a traditional nuance in a contemporary home. So, we have minute details viz., the flooring, door handle, ceiling, panelling, wardrobes, walls, mirrors, etc. that sport the technique with the flourish of a curvilinear pattern; each one distinct, based on the material used.
.
.
The two-storeyed home caters to three generations and is sensitive to each of their requirements and comfort levels. With a few bedrooms and the public spaces on the ground floor and master suite and children's bedroom on the first, the topmost floor is dedicated to a party space, home theatre, spa and an open, landscaped terrace.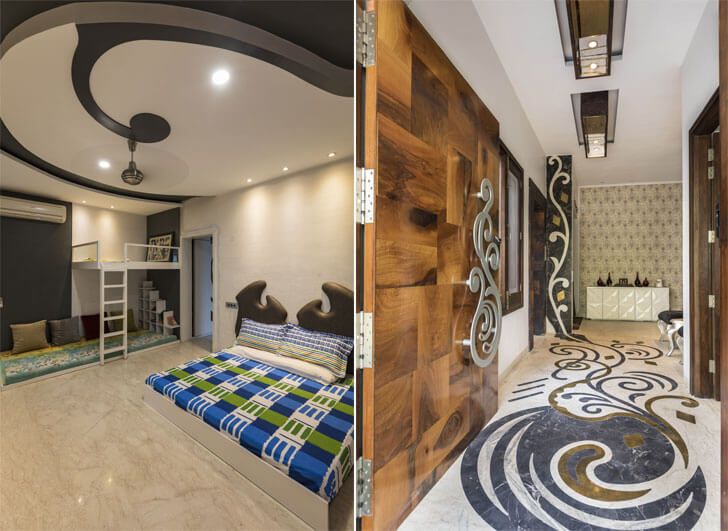 .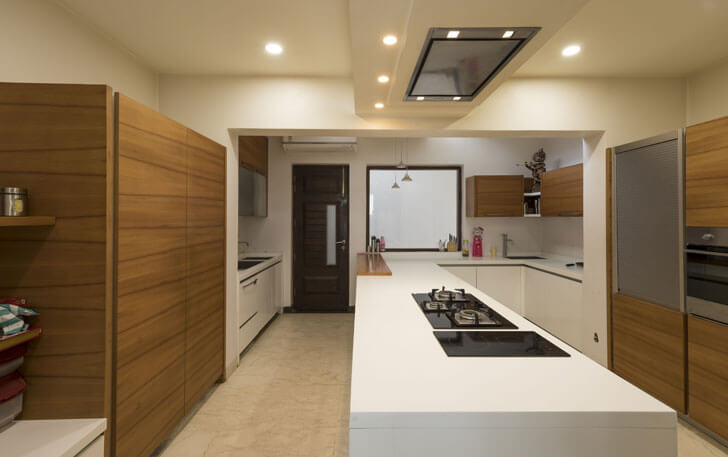 .
.
The interiors do not follow any specific thematic; rather, a plethora of patterns and discerningly selected tactile materials that create a distinctive feel in each of the spaces - public and private. Being a row house with one common wall, wide-span architectural openings let in plenty of natural light, ably aided by a strategically placed skylight that accentuates a double-height feature wall in the living area.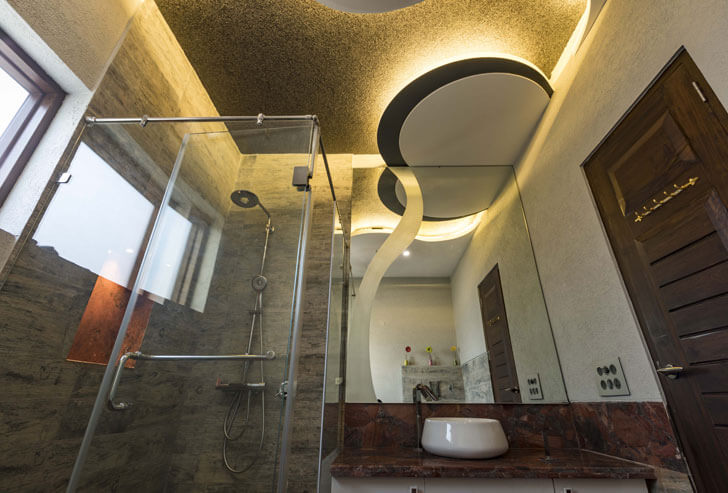 .
.
.
An understated neutral palette adds to the classic flourishes that anoint the furniture, highlighting the stately feel of the décor, where God is in the details. The art of combining materials, hues and the CNC profile cutting with an out-and-out modern look and feel gives the residence its rootedness. As the designers aver, when the homeowners take joint onus in home-making, not only is the pleasure of the exercise doubled, but the labour of love becomes personalised to the tee.
Client: Mr. Lovekesh Goyal
Design firm: Studio Ardete
Principal Designers/ Architects: Badrinath Kaleru and Prerna Kaleru
Design Team: Nisha Sarao, Satish Kumar, Nancy Mittal
Location: Panchkula, Haryana