Photography: Courtesy Na Architects
Na Architects presents a home modelled on age-old architectural techniques, finished with modern amenities and a minimalist contemporary style mirroring the client's requirements.
Located in one of the most upscale areas of Hyderabad, Jubilee Hills, the Courtyard House by Na Architects hits the bull's eye in terms of design sensibility, client satisfaction and aesthetics. A perfect example of old meets new; this home brings about a free flow of spaces with unhindered privacy.
The four-bedroom, 9000-square-foot home fuses concepts of Vaastu Shastra and landscape design into a built form abounding with natural light and breeze.
The open plan allows the expanse of space to act as a continuous mass that weaves into the 3rd dimension via the courtyard in the transitional area adding an interesting volume to the space.
A courtyard or Brahmasthan, unique to ancient architecture, is viewed as the purest and most powerful zone of the house as all directions meet at the centre of the house for the multi-directional dispersal of positive energy. The Zen-like landscaping and lighting that resembles falling raindrops further transforms the courtyard into a focal meeting point for the six-member family.
While the courtyard alone can sell this home with its climatic influence, the design of each space matures and silently competes for attention. The three floors house an open kitchen, dining and living area, a lounge, four bedrooms, terraces, a gym and recreational rooftop complete with a stunning infinity swimming pool. Transitional spaces like the courtyard and lounge serve a dual purpose; acting as buffer zones as well as congregational points.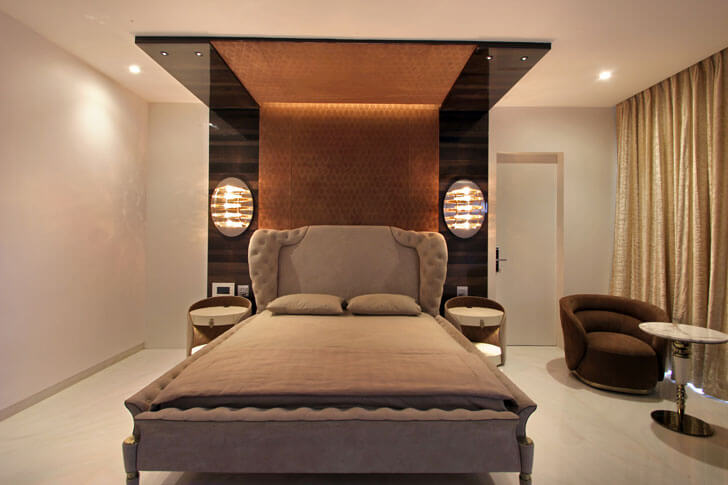 ,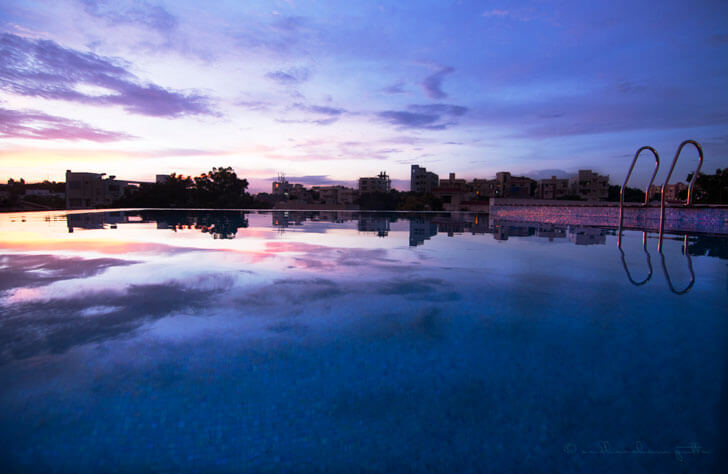 .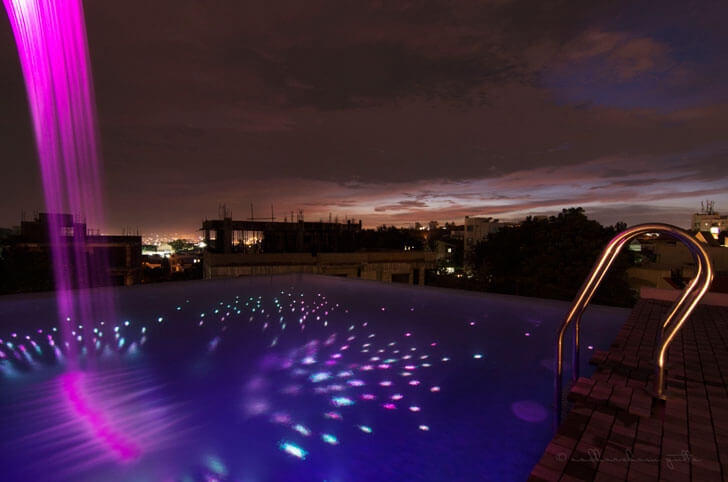 .
A diverse palette of exclusive materials in neutral shades complements the green landscaped zones, while planning elements rise onto the elevation creating a different type of geometric design on the earthy exterior that blends stone cladding, brick and wood.
Project Name: Courtyard House
Design Team: Na Architects
Design Lead: Ar. Niroop Kumar Reddy
Location: Jubilee Hills, Hyderabad