Photography: Rajiv Majumdar; courtesy Praxis
Read Time: 2 mins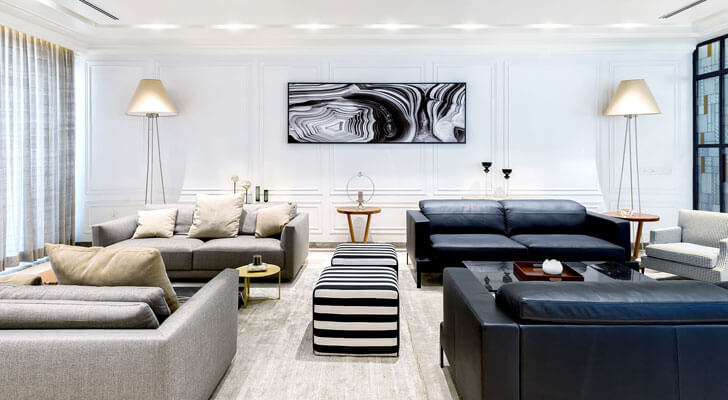 .
This Praxis' designed penthouse apartment atop a residential tower in Bangalore, explores the stylistic, visual revival of mid-century elements, in a modern urban context...
Accommodating a young, upwardly-mobile family, the layout of the house emerges out of the lifestyle and social standing of the family, which requisites large, open spaces to have room for frequent gatherings. The resultant space is a linear, unobstructed sequence of dining and living areas, juxtaposed between two terraces, on the west and east respectively and an open kitchen as adjunct. The private areas, nestled beyond this rectilinear arrangement, on either side are accessed through a passage, thus ensuring a sense of discretion.
The décor of the house has an eclectic flavour, leaning towards the revival of historic furnishings and elements. The high ceilings and grey antique mirrors aid in expanding the volume of the space; whilst the beading and panelling along the walls - characteristic of classical and gothic architecture - in addition to breaking the monotony of the surfaces, also create playful shadows along its plane. The geometric brass inlay work on the marble flooring is conceivably inspired from the inlay work at the Taj Mahal in India, and emphasises the functionality of spaces like the dining area.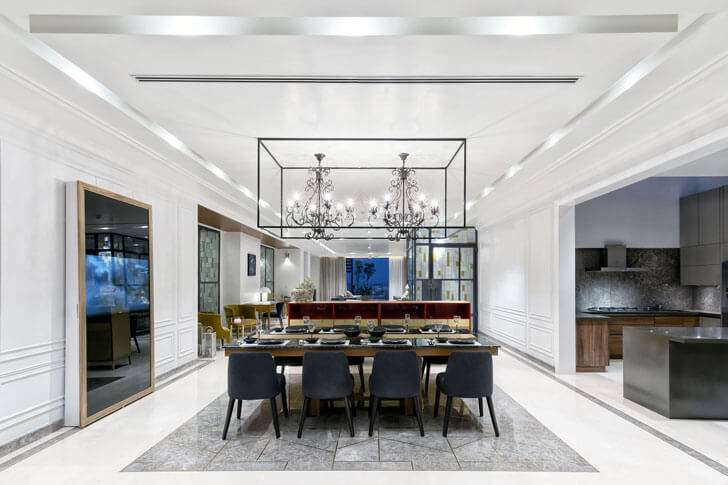 .
.
The primarily handcrafted furniture and the ornaments on display are also in accordance with the theme of the house. The four-poster beds, footlockers, chandeliers, vases, lamps etc, all have historical references from different parts of the world.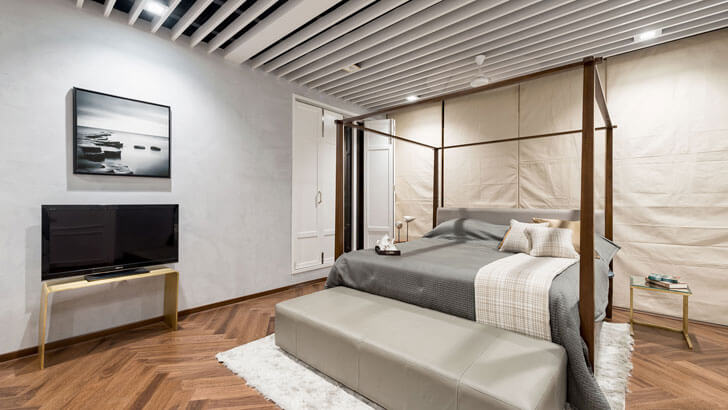 .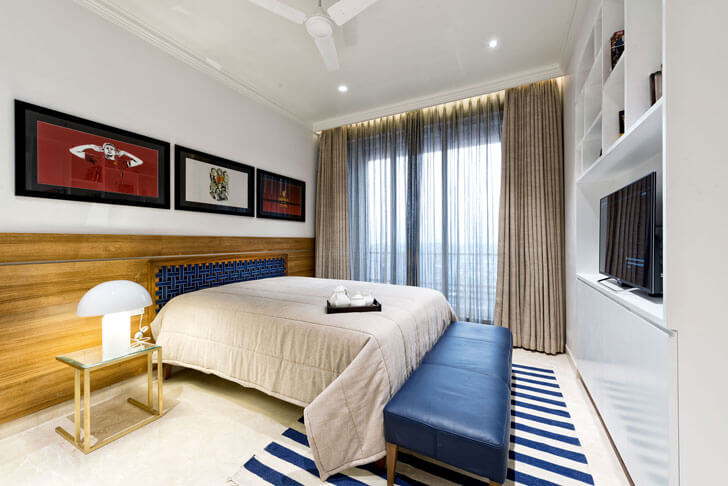 .
Christened The Mondrian Apartment, the house perhaps strives to allude to the aesthetic achievements of artist Piet Mondrian, known as one of the primary contributors towards the formation of De Stijl movement in art. The overwhelming presence of pre-modern elements has, however, reduced the meaning of the Mondrian sculptural foyer in the living-dining bay to an insignificant constituent.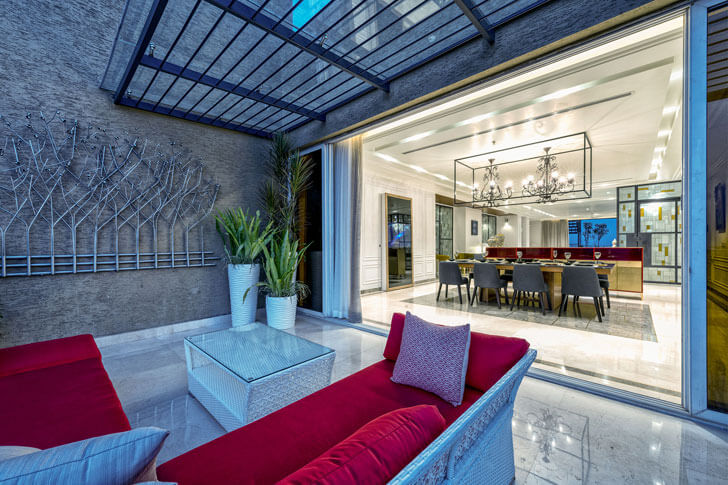 .
.
The house thus serves as a milieu for a pluralistic and eclectic composition of revival furniture and components, albeit restricted to pre-modern mid-century.
Partners: Rajiv Majumdar, Ajit Jain, Gopa Menon & Neha Sapre
Area of home: 6000 sq. ft across a single floor