Photography:
Prashant Bhat; courtesy GA Design
.
Architects Rajan and Sachin Goregaoker of GA Design's alluring duplex home for a family of four in plush South Mumbai is a premeditated anthology of bespoke style...
As the sole apartment on the floor, the home is anointed with an exclusive lift lobby, which creates the first impression of grandeur and reflects the urbane and sophisticated nature of the family it caters to.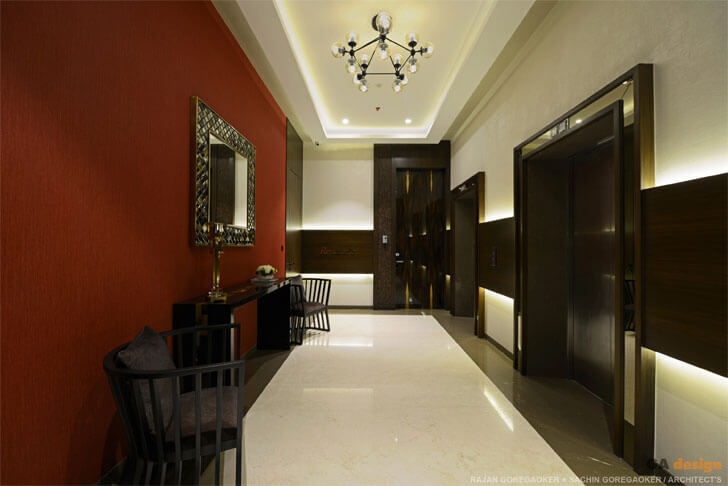 .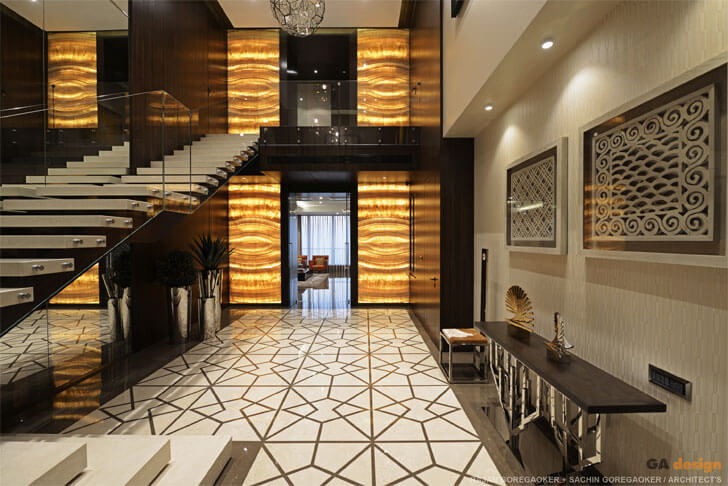 .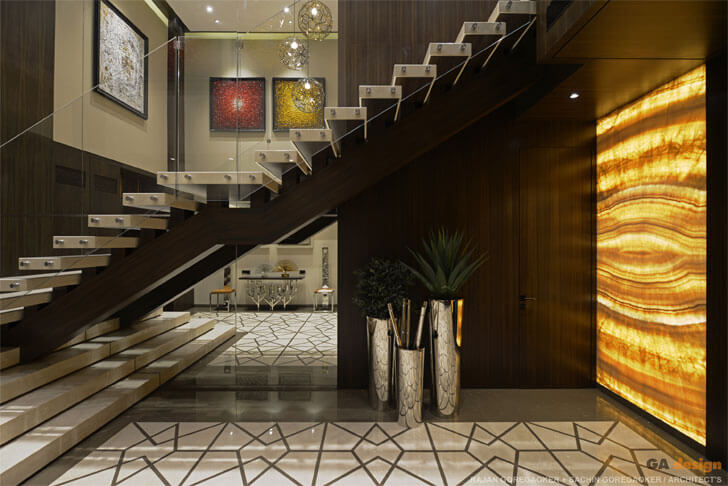 .
Framed wooden elevators with a striking red wall prepare the ground for the equally grand entrance with its double-height (10 ft) - alluding to an amplified volume as it accommodates the staircase with its marble-slats and glass-railing; counterbalanced by two panels of backlit onyx that sandwich between them the entrance to the living area, dividing the volume beyond the lobby into two floors. The mix of material that one is introduced to by now sets the tone of the luxe elements that follow.
.
.
The lower floor has a hospitable characteristic as it caters to the many guests the family has over. A modular kitchen, guest bedroom and living and dining areas thus make up the layout of this floor, where plush leather finishes, carpeted floors, and flushed, panelled walls characterise the spaces. The dual-seating living room with its glass-partitioned dining area and camouflaged-at-will bar culminates with an uninterrupted view of the sea; anointing it as the highlight of the 19th-20th floor 5000 sq. ft. home.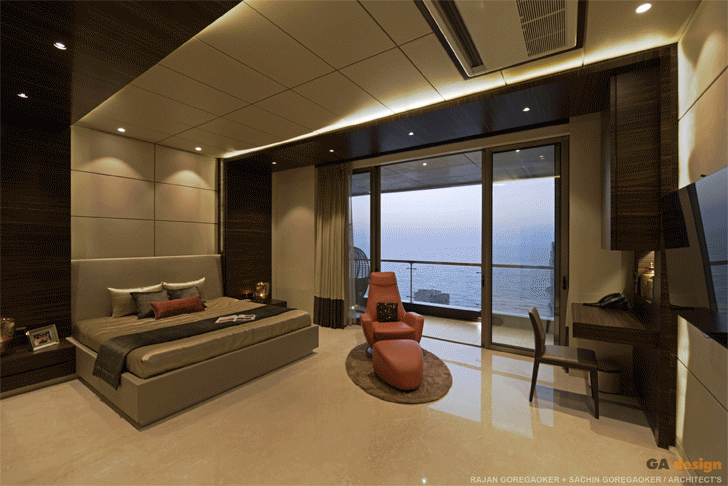 .
The bedrooms on the floor above are an arrangement of bespoke elements of design for the individual users of the family and thus vary conceptually. The designers thus explore capricious components, which include an undulated wall surface, a monochromatic colour palette, a wooden floor and a range of material finishes.