Photography: Sebastian Zachariah; courtesy EL+D
Read Time: 2 mins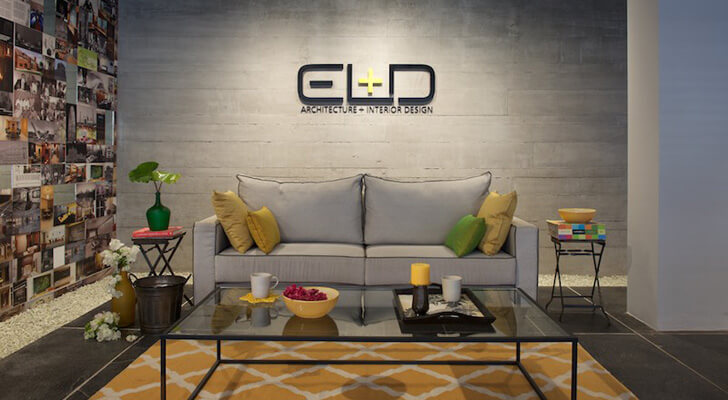 .
Hyderabad's EL+D design studio is an open-to-all creative hub – a space that effectively bridges the gap between traditional and contemporary...
A transparent work space with no barriers, dividers, cubicles or hierarchy, the architectural firm spells 'welcome' to people from the all ranks - architects and clients to vendors and support staff. Spread across an area of 1500 sq. ft., the rectangular space on the ground floor of a commercial building is designed with a central courtyard that succeeds at ushering in the outdoors, making for a great 'meeting room', whilst conveniently sectioning off an undisrupted work area; subtly demarcating the office into visitors' lounge and collaborative space, and the work pool.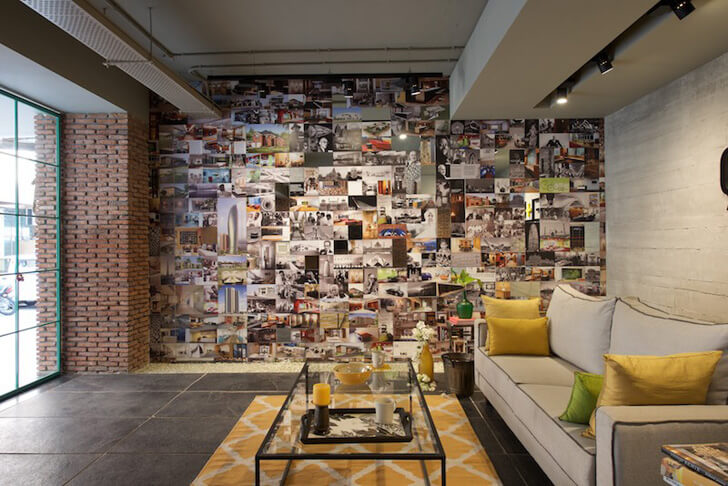 .
The core operating maxim of the design was to forge connect between the old and new, traditional and modern, Indian and global. And attention is paid to every little detail — from building polished woodwork to complementing the pebble bed; from ensuring smart storage spaces by utilizing leg room under work desks to suspending exposed light bulbs from the ceiling... with a fair inclusion of engaging spatial elements viz, a narrative wall with glimpses of studio accomplishments interspersed with mirror that regales the visitor in an inclusive gesture; the distinct omission of the ubiquitous reception desk; an industrial approach with open shelving promoting a human scale and feel to the interiors; and random pop-up of plants, colourful book/ file covers.
Sustainability is a key choice ensured through the use of recyclable metal, fresh clay and kadappa stone flooring, clearly serenading a rich design heritage. Substantiating the old-with-new, the courtyard has a discussion table built from what used to be a bike lift in repair workshops, finished in bright red with a glass top. Above the table are fenders of two-wheelers that are beautifully engineered with a wheel plate, and transformed into a light installation that takes the shape of a blooming flower's petals. Almost in contrast, yet in sync, are earthen pots with LEDs hanging from the roof, and jute cots as seating.
To ensure that these dynamic forms of design take centrestage, subtle light sources are introduced into spaces that force light to bounce off the ceiling and soften the tone of the room. For this purpose, even the inside of the fenders is painted black to absorb light and reduce glare.
Further bringing the influence of a rural setting into a modern office are metal net frames, wooden floor boards and modern artefacts that highlight traditional art. Together, they accentuate the ethnicity of rural textures; simultaneously highlighting the modern footprint.