Photography: Courtesy World Wide Web
The classic white shirt has always been one of the most versatile wardrobe staples that flatters every body type. It is interesting how this classic piece can bring definition to the jaw, and frame the face…
While its most common and popular pairing lies with jeans, shorts and skinny pants, there are more interesting ways to create a stylish outfit, apart from the tucked shirt and pants. Here are some trendy, go-to style tips:
H&M designer, Kelly Harrington suggests a subtle, effortless way to wear your white classic: Flip the shirt, tie a knot and effect a modern makeover to the classic style. The signature knot gives it a chic look to make a style statement. Subverting the classic button up is the style for every fashion lover - Must try indeed!
Wear Dungarees with your classic white shirt - give it a twist. It's a quirky and stylish way to wear the crisp white shirt. Interestingly, the look can be pulled off with a cloak or a jacket during the winters to give it an edge. Pairing it with minimalist jewellery makes the style stand out effectively!
If you are looking to style your classic white shirt for a power look, then go for a black blazer, crisp white shirt and pants. Suits have always lent a classic androgynous look, sophistication to the tee, when worn right. The classic buttoned-all-the-way-up look can never get boring! Make sure to opt for the classic skinny trouser.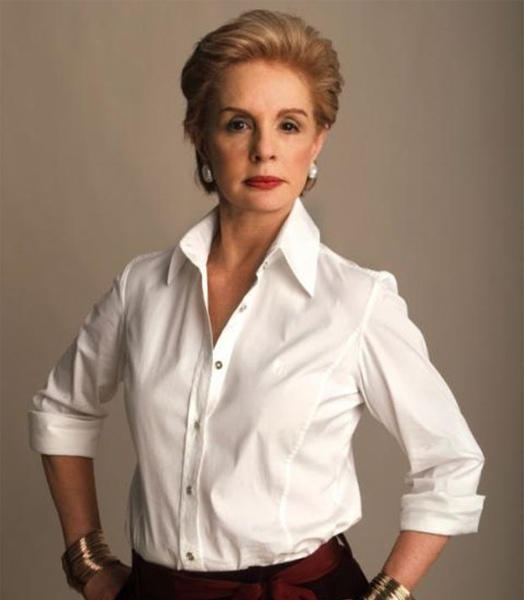 High waist skirt with the classic shirt
It's no surprise that the classic white shirt can be combined even with the all-time favourite high waist skirt! It is an absolutely essential piece that focuses on making the body look slender and elegant. You can wear it with a bold black or red colour high-waist skirt to make the white shirt stand out.
So, out you go to flaunt the classic in style and grab those eyeballs!