Photography: Courtesy Gangsta's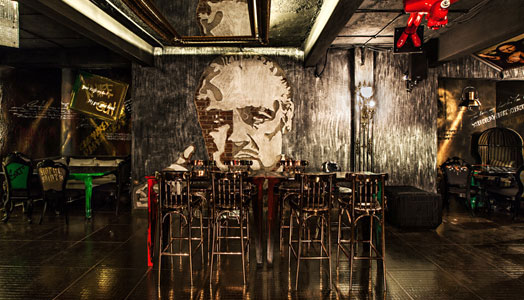 .
Novelty is the buzzword of the burgeoning hospitality industry. Come hither to the world of gangsters and their flamboyant vile bosses!!
"Gangsta's" cafe and bar as the christening goes is predictably dark and grungy with metal doors, cable chains, jail bars and tattooed walls that boast of dark creatures in charcoal silhouettes. Intrigue, mystery, quirk and an element of fun characterise the place as it beats to the thud of a DJ console literally, behind bars!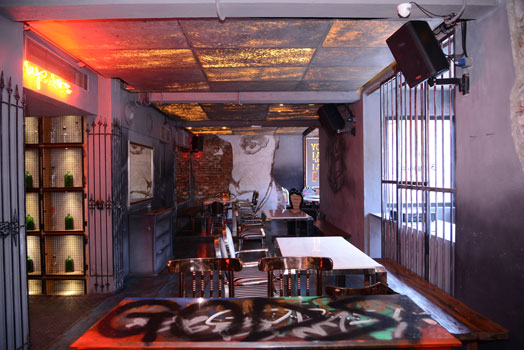 .
.
.
Fictional characters like
The Godfather
's
Vito Andolini Corleone, Training Day's corrupt cop, Denzel Washington and Pirates of the Caribbean legend Johnny Depp among others, stare you straight in the eye as your gaze wanders behind the chiselled features at the exposed brick and plaster relief that the faces are made of.
Faint reflections of yourself mildly, confusedly peep back at you as you face over-sized mirrors with antique-effects in classically ornate frames. Grunge greets you, almost everywhere. Well, almost; because when you gaze below at the upholstered seating, it's plush; and when you gaze above at the lighting, it's swish chrome chandeliers, back-lit coloured acrylic panels and it's dramatic! Oh, quite, quite dramatic!!
.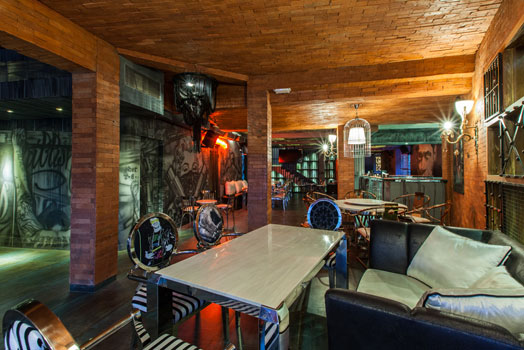 .
"Restaurateur Ranjeet Singh Bindra loves grunge but sophisticated grunge," informs fashion designer- turned interior stylist, Minal Chopra, who has designed Gangsta's as she has Aallia Hospitality's earlier offerings, Or-g and Villa 69. "There is no garib grunge here," she continues. "The place is all about rugged, roughed-up but urbane interiors – opulent at places; chic at others; but undoubtedly impressing an indelible imprint!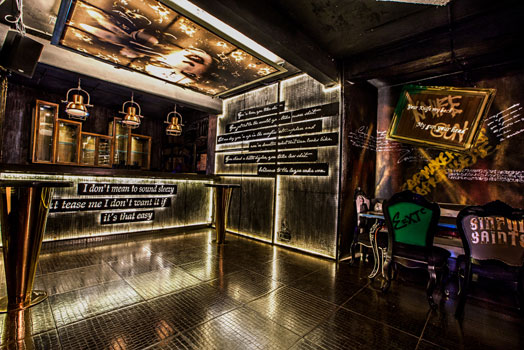 .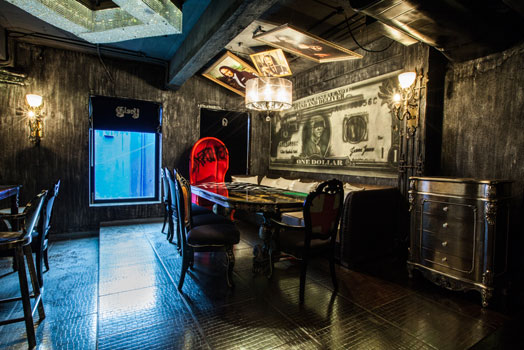 .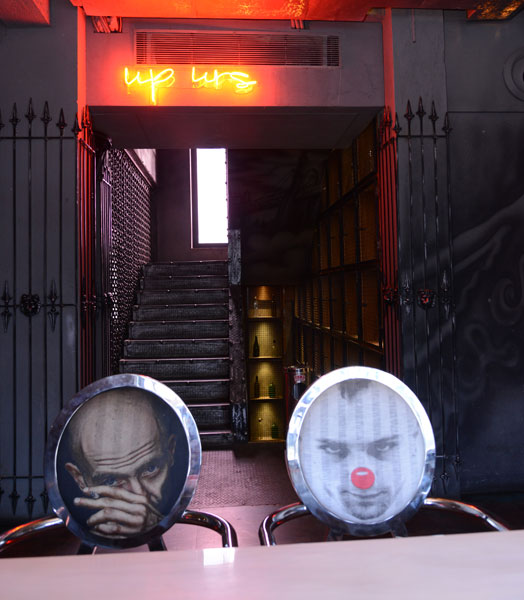 .
Graffiti takes on a classy character as the walls, table-tops, even some chair backs are tattooed to some intelligible and some incoherent hoodlum mumbo-jumbo. The thematic of link chains and heavy metal doors and flooring of Gangsta's first floor transforms into golden croc tiles, accents of red, cushioned deep seats and mirrored ceiling on the level above, designated as
The Boss' or fondly called 'Up Yours'!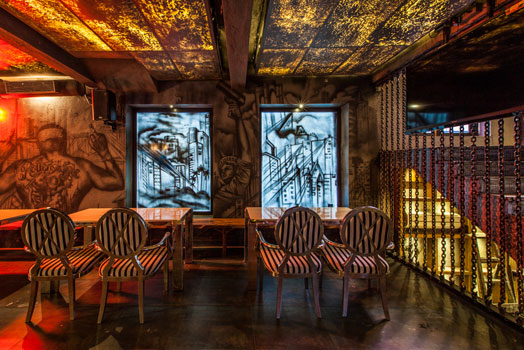 .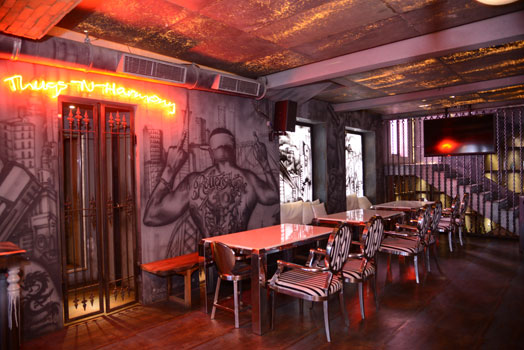 .
A cover of about 200 in a 6500 sq. ft. 'space within a space' concept leaves no room for a set ambience; keeping customers coming back to find their next atypical chill-out zone.