IAnD Exclusive
Photography: Courtesy Casa Paradox
As 2014 draws to an end, IAnD speaks to one of India's leading lifestyle designers, Raseel Gujral Ansal, about the Top 4 décor trends that will be the rage of 2015!
With a penchant for creating sublime, high-end spaces, furniture and accessories, Raseel's jet-setting lifestyle is a direct influence on her décor recommendations, which aim at the absolute best in reflecting one's personality.
"The major trend seen in 2014," informs Raseel "has been the 'Neo India' trend, which encapsulates boldness in furniture design - transcending the obvious and transforming the echoes of the past - be it traditional motifs or neo classical details that are inherently lavish and intrinsically appealing."
Flitting in close to the existing scenario, Raseel forecasts 4 décor trends that will be big in 2015: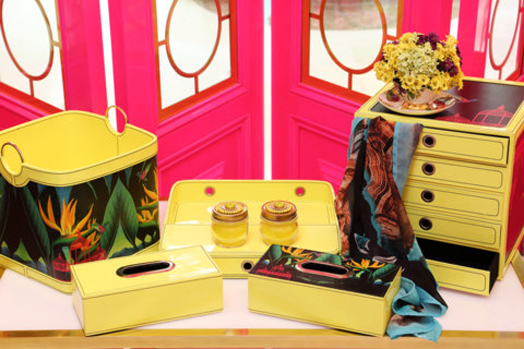 Pop hues & soft accents juxtapose a distinctive style
Explosion of pop hues in furniture and soft accents
: as a progressive pace demands a stimulating lifestyle, bright accents in high voltage hues will take centre stage inspired by bold carnivals or colourful bohemian lifestyles or even the vividness of blossoms and verdant leaves.
Retro will make a fashionable comeback
: since classic aesthetics are timeless, introduction of a vintage motif or pattern paired with visually striking neon hues will transcend the echoes of retro, taking it to the next level of retro chic.
Aver to history for that incredible impact!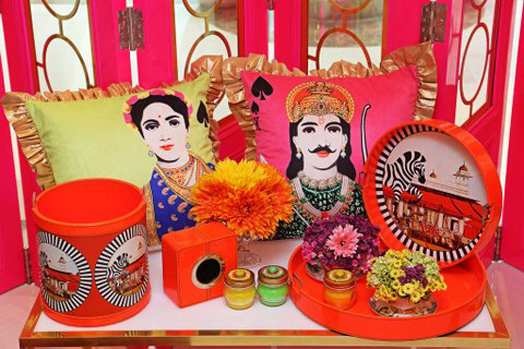 The more unusual the better!
Fire up a connection to history with a hint of the unexpected
: here an unusual pairing will bring in subtle drama and nostalgia. For instance, juxtaposing an untamed beast from the African savanna against the majesty of the colonial crown jewels fosters a sense of drama with royalty (read nostalgia).
Conversation starters!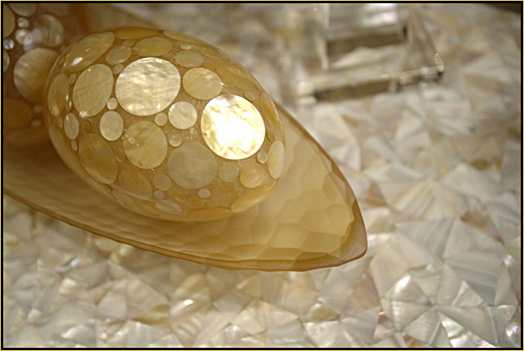 Accessories too are conversation starters!
Glamorous décor as conversation-starter
: Using electric accents in unusual shapes and textures can instantly add aesthetic appeal to any space – celebrating beauty, sensuality and a mélange of exquisite finish and functionality is a great way of evoking a 'wow' factor and sparking off a conversation.
On a budget? Don't worry. You too can incorporate some valuable tips to bring on the splendour of contemporariness that 2015 has to offer.
Says Raseel, adding just one high voltage neon item can transform a room from drab to fab! Similarly, a fluorescent-hued nesting table is a good example of a piece of furniture that surprises with functionality or better still a bright and colourful digital art on canvas can inject an instant dose of playful style. Finally, art in all its dynamism, when applied intelligently, and not only confined to walls but applied to pieces of furniture and artifacts, transforms regular household items into works of art - suffusing the ambience with a rich and stimulating vibe.