IAnD Exclusive
Photography: Courtesy Akzo-Nobel
.
Interior Designer, Colour Expert & Trend Analyst, Latika Khosla suggests that as 'warmth' and 'sharing' re-enter our lifestyles and personas, the earthy Copper-Orange is the dominant hue for 2015!
Colour projections have a direct relation to our psyche. Our choices, behavioural patterns, our lifestyles… influence our colour preferences, initiating and sustaining a trend. With 25 years' of colour domain expertise, and as founding principal of Freedom Tree, a niche design studio and
organizer of Colours India, the first cross Industry Colour and Trend platform for Indian industry and design professionals, Latika has an important Board presence across various Colour bodies around the world, with her finger always on the pulse of evolving consumer choices.
Year 2014 - Teal & Purple
©maribelsaenz.blogspot.com
Year 2014, says Latika, has been

an eventful year marking significant changes and opening up new and exciting opportunities; a scenario that has to be comprehended and adapted to. Unlocking and guiding the personal and surrounding spaces and ideas – the dominant hues have been teal and purple to inspire renewal, rejuvenation.
Hues 2015 - Copper-Orange and its nuanced tones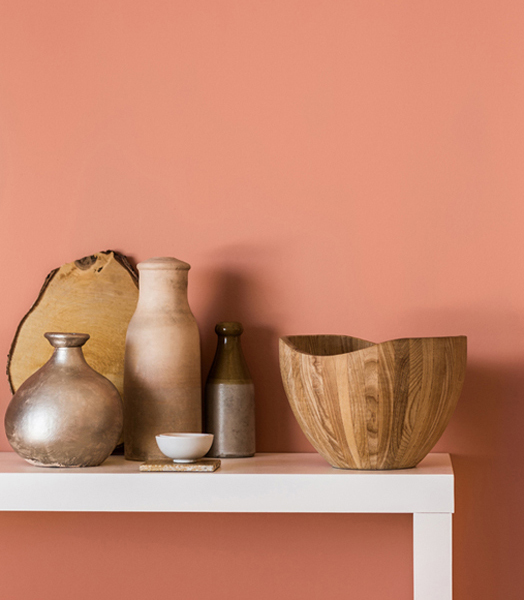 .
Taking this thought to its natural next, she opines, the overriding mood is one of both, searching for and finding that extra, which makes the difference to our lives. Going back to our strong Indian roots, 'bonding' through warmth and sharing – an empathy that rises from Mother Earth, will shape the hues of the coming year.
2015 heralds

the

natural palette of the earth, from clay tones to sunlit highlights of yellow; the skin tones that reflect human interaction and the sepia hues of the past.
As witnessed at global events from Stockholm to Shanghai, and Milan to Mumbai, metallic colour tones are playing an increasingly important role in modern design. Replacing the cool blues and greens of recent years, a warmer spectrum of pinks, reds and oranges is emerging, reflecting a more positive global outlook. This is also recognition of Asian colour tones, where reds hues and a quintessential cultural character brings people together.
"We are learning to look at the world around us in new and unique ways; finding new, subtle ways to add colour to our lives, in a reaction against consumerism; a celebration of difference and the wisdom to be found in unique, individual stories. It's about finding the wonderful in the normal: the magic in the everyday," Latika explains.
.

And how best could one incorporate 'the hue of 2015' into one's lifestyle without indulging in any major makeover? Well, Copper being a colour of depth and currency, combines wonderfully with the everyday," she informs. In paint, as in material, Copper is understated and breathes warmth and life into home interiors. A humble metal with intrinsic healing properties, the colour combines easily with our already existing earth tones, or terracotta, saffron and olive in most Indian homes. The soft Copper tone brings softness to schemes that are traditional and ethnic.
.
Copper tones can be very modern and sophisticated, when used cleverly with grey and skin tones.

Combined with flesh pink, clay toned neutrals, a tiny touch of bright yellow, crisp whites, wood tones... Copper comes alive and interiors magically transform to greet new beginnings!