By Chirag Sharma
Photography: Courtesy World Wide Web
It has been decades now since space-saving furniture modules have evolved - right from the old trunks that used to be carried everywhere for their utilitarian value and conveniently converted into a bed, when a palliasse was placed over it; to the present day camouflaged furniture items that serve multiple purposes as storage and embellishing elements at the same time.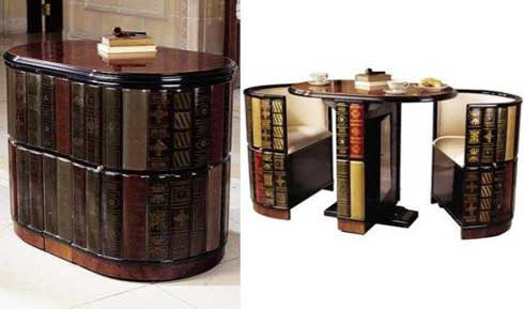 .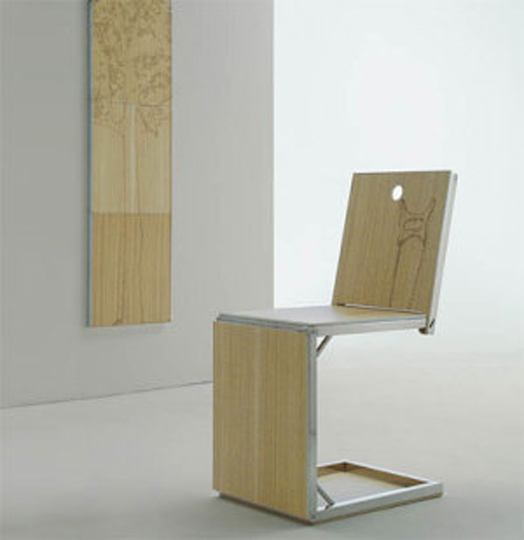 .
The principle factor that generally seems to direct furniture options in any space-planning scheme is the basic style of the décor and the ambience it purports to create. However, talking about the 'looks-like-what-it-really-isn't' kind of systems, we reflect on the vertical foldaway beds, beds that double up as deeply cushioned sofas during the day, fold-away-and-out ironing platforms, dining tables, deceptively comfortable reclining chairs and the like.
.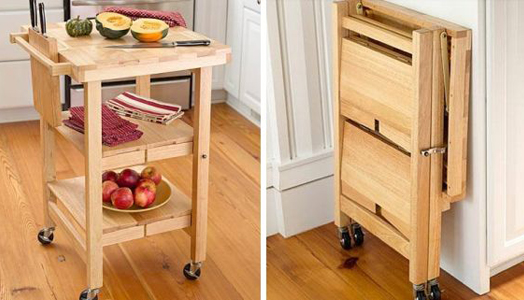 .
Various space-saving devices and hardware are continually being incorporated into table fittings, cabinets, bars, TV and display units, and electronically operated reclining chairs that almost open out into a bed. While the varied range of camouflaged furniture is suited to the design of smaller spaces, dummy columns constructed purely for embellishing purposes and wood cladding on unsightly load-bearing protrusions in a room, make for ingenious use of space with enclosed shelves of varying heights right up to the ceiling. This also applies to various corners, unsightly niches or under the stairway.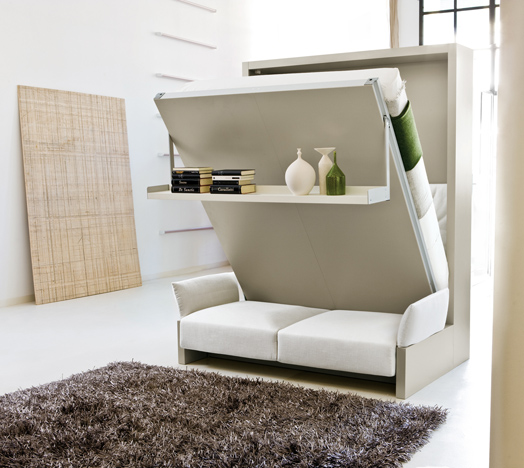 .
.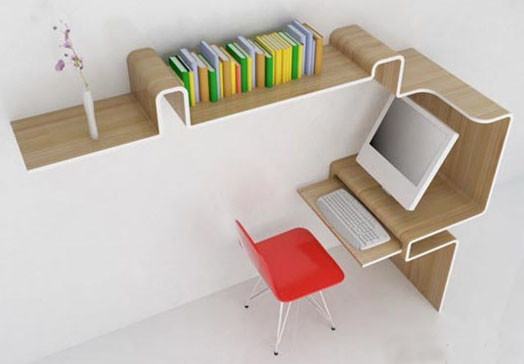 .
Characterized by a freedom of expression, ingenuity in hardware has given rise to a variety of space-saving furniture that fulfills the need for a complete living experience; yet can be done away with to adapt to the needs of our contemporary lifestyles.