IAnD Exclusive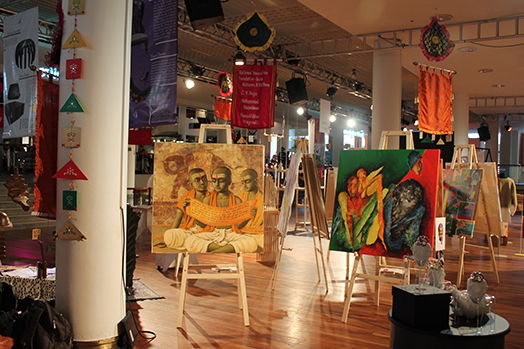 India Pavillion at Designersblock, London Design Festival 2013
After a very positive and exhilarating first international exposure at London Design Festival 2013, India Art n Design ezine is once again all set to participate in London Design Festival 2014 to showcase brand India - Artists n Designers on a global platform.
Last time it was fortuitous,
this time it's predesigned.
Last time it was excellent,
this time it's exceptional.
Last time it was a voyage unknown,
this time we sail upon a cruise of expectation.


With a proud representation of the India Pavilion in LDF 2013, India Art n Design ezine is back to sparkle at the international phenomena with yet another select participation of Indian talent.
Designersblock, UK
– exhibitors at the London Design Festival since 1998 invite
applications from

Indian

Artists and Designers to participate in the India Pavilion Edition 2 at LDF 2014
Exhibition Dates: 18 - 21 September 2014
Venue:

The Old Sessions House, Clerkenwell Green –

an iconic central London landmark that is home to over 100 design showrooms and boasts of more architects per square metre than anywhere else in the world!
Opening Night: Wednesday 17 September t.b.c.
Opening Times: 10.00 hrs - 19.00 hrs Daily
The India Pavilion
is a collective of architects, designers and fine artists from India, who aspire an international audience and showcase at one of the world's most important design events.
Jewelry etc from over 100 designers, collectives and companies, world over.
Visitors at India Pavillion 2013 interacting with National Innovation Foundation of India representative
Visitor Profile:
Independent, Multiple & Online Retailers
We invite applications from:
Presentations & interactions
Exclusive India Partner for India Pavillion: Indiaartndesign Ezine
Lalit Hira: + 91 98204 61587; ianddb2014@gmail.com
Sonal Panchal: 022 26462681
Piers Roberts +44(0)794 092 5421; piers@designersblock.org.uk
Rory Dodd +44(0)781 587 1472; rory@designersblock.org.uk