IAnD Exclusive
Text & Photography: Ar. Rupande Shah
Read Time: 2 mins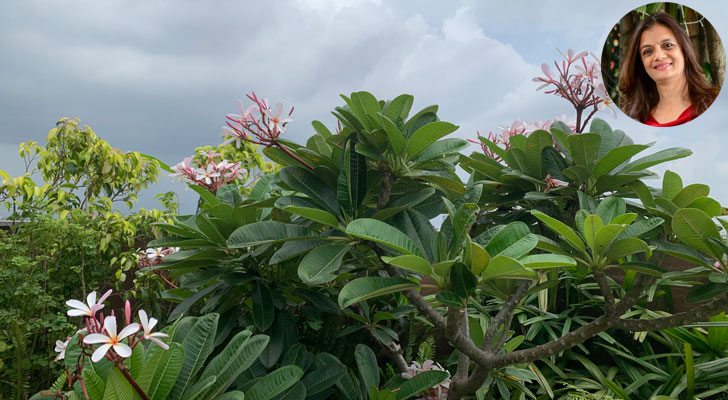 .
Ar. Rupande Shah talks about how a complete disconnect from the problem often works as the best therapy to rejuvenating one's creative juices…
As a spatial designer, I work on converting bare architecture into functional, aesthetic, and delightful environments that people can inhabit. At the core of my practice, I design the experience and interaction of people within these spaces, be it work, play, or rest. Hence, my job requires me to wear several hats, where I must be a systems thinker, a user experience designer, an artist, and an entrepreneur, all combined into one.
Like with any creative profession, there are days when inspiration flows, and ideas and solutions to myriad problems are in abundance. However, there are also days where inspiration fails, and the creative block becomes a pesky and persistent obstacle that one cannot shake off.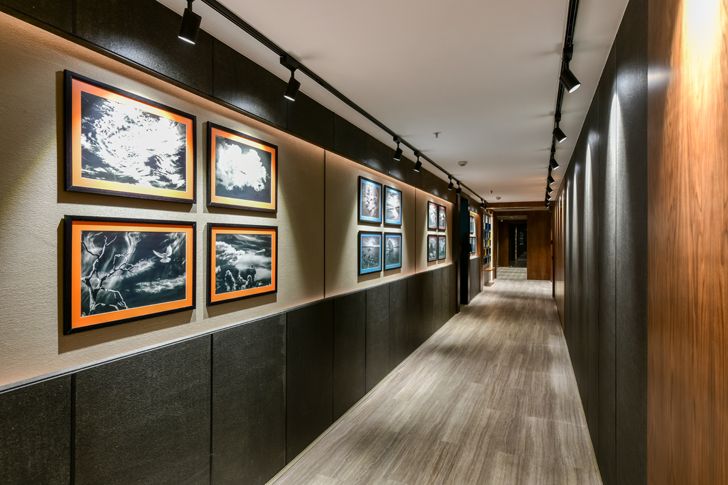 .
.
.
Reminiscing: On one site, there was a long and narrow passage that connected three offices that belonged to a single owner. There was a lot of debate about the aesthetics of the corridor and the language of design which could relate to all the three offices. The clients were clear that they did not want to spend a great deal on this corridor which was, to their mind, only "a corridor". While to me, as a designer, it was the spine that connected all the three offices. Each had a different sense of aesthetics. It needed to be interesting and tie all the three offices which were designed with different design sensibilities.
The main entrance was designed as a sculptural piece and it needed to remain as a focal point. The problem kept persisting for a few days, and we could not come to a definite decision.
The best solution for me in that moment was to step away from the problem, moving on to things that I could solve. I chose to focus on the lighting, furniture, colour palettes, textiles - that allowed me progress on the project while gaining distance from the obstacle. Time was also critical since the offices were almost ready, but the "spine" was incomplete. That is when I came up with the concept of making the entire spine into an art gallery wherein new upcoming artists can exhibit their works on the walls, for a limited period. Visitors coming to the offices would have a visual treat and it also helped us to encourage a cultural growth of art for all the people working in the office.
view from my window
my work desk at home and my favourite chilling place with my pet
When stuck in a situation, I normally like to disconnect entirely from the chaos and spend time with nature and my pet, which I always find stimulating. Personally, this is the strategy that works best for me. I love to spend time sketching and listening to music in my patio. Very often I work from my home office which is more informal and overlooks my garden. Fresh air, flowers and nature are a fantastic way for me to clear all blocks and move on. I also realize that, since I am a morning person, and I spend my mornings doing yoga and meditation in my garden, solutions come forward more clearly at that time of the day.
I believe that design is fuelled by inspiration and motivation, but the journey is incomplete without discipline. Obstacles are part of the everyday experience, be it creative or not. Over time, I have learnt to seek out and experiment with strategies that help me persist through the roadblocks, regardless of how mighty they might seem. All professional creatives must have strategies of their own, because at the end all that matters is what you create.
Rupande Shah is the architect and founder of RSA (Rupande Shah & Associates) and is known for her signature style of blending a worldview informed contemporary design language with traditional Indian nuances. She designs for the 'who's who' of Kolkata, where word-of-mouth is the strongest reference. Most renowned in the residential design segment, her work has been widely featured in the media and in "50 Best Residential" houses of India.