By Pari Syal
Photography: Rakshit Chopra; courtesy the firm
Read Time: 2 mins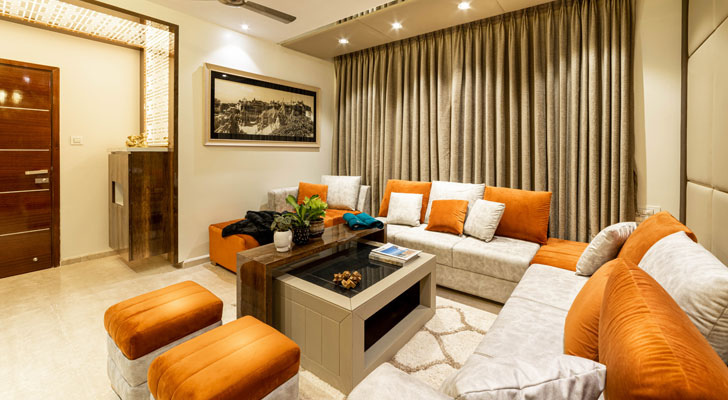 .
Abhishek Talawat of Luxury Space Design (LSD) crafts out a modest contemporary interior playing on factors of evergreen aesthetic appeal interlaced with luxury…
Time and again one comes across a neutral interior scheme, which constitutes the perfect backdrop for future transformations in ambience and generally meets maximum standards of aesthetic appeal. But for one to continue to design using neutrality as the base is a challenging task – one that LSD as a design studio seems to accomplish with aplomb.
In this Chennai home that is rich in space – four bedrooms with ensuite bathrooms, and living, dining besides a balcony, the designer starts off with the builder's shell and builds on finishes using a mixed palette of materials that simultaneously define simplicity and exude luxe appeal.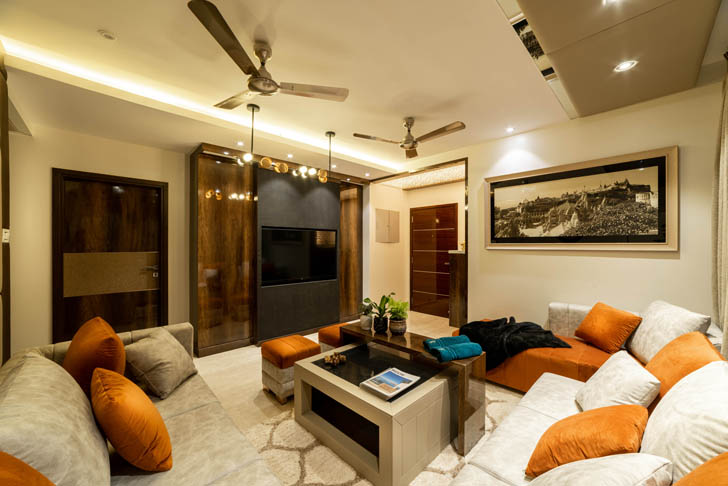 .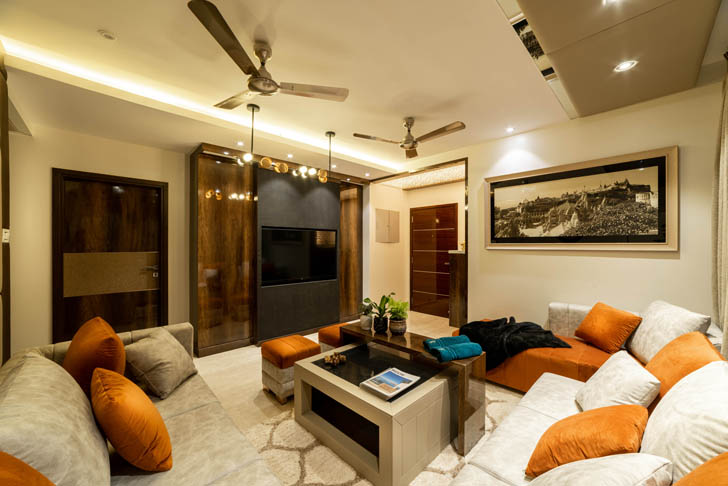 .
.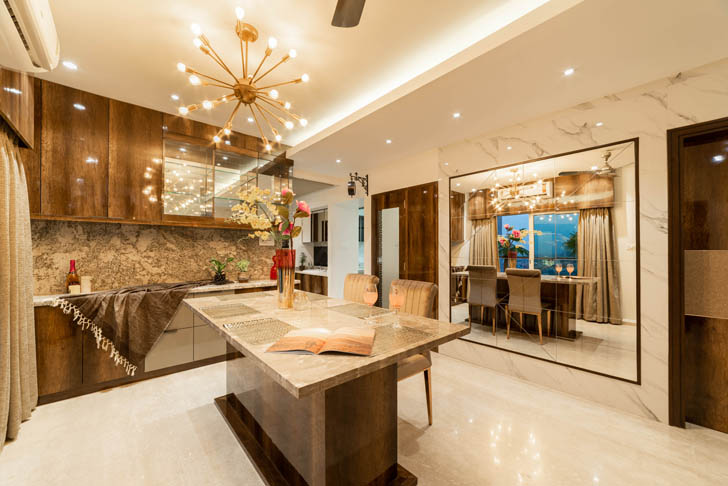 .
Incorporating principles of Vaastu Shastra, with the focus on optimum storage and ample daylight and ventilation, the design unfolds on a pre-defined budget. The onus is laid on easy-maintenance and thus, local materials viz., Mica for all joinery, acrylic for the kitchen, and white paint, tiles, wallpaper for walls and ceilings. Furniture is custom designed incorporating a melange of styles and is juxtaposed with wall panelling, wallpaper, live plants, throw rugs and art and artefact with a sprinkling of sparkling colours.
.
.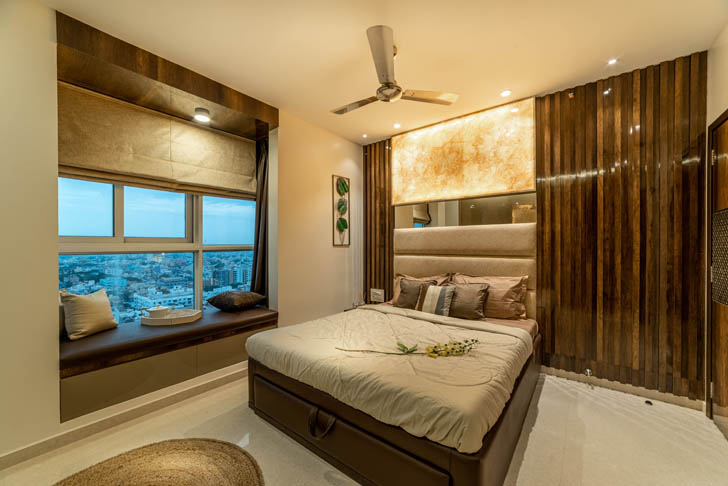 .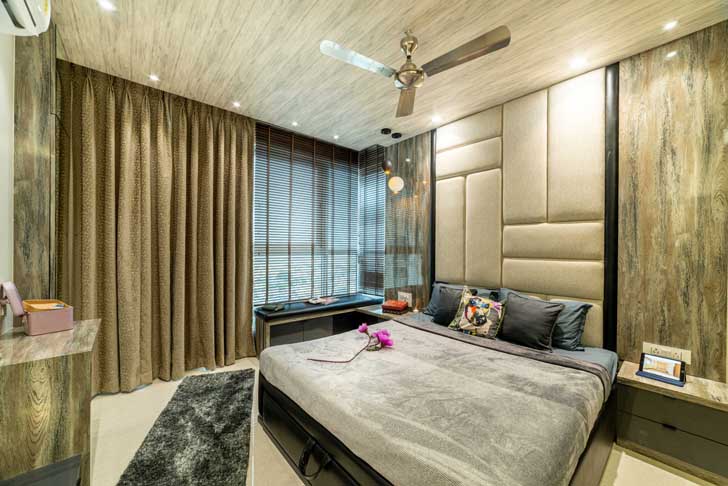 .
Tonal variations within dispassionate hues of off-whites, beiges, browns, and greys, find complements in unexpected quarters adding uniqueness and pizzazz. Frosted mirror on the wall and ceiling at the entrance; leatherette panelling on the wall and ceiling with the touch of metal strips and mirror in the living area; use of charcoal sheet, fabric mica and coloured lamination on tall wardrobes; credenza and étagère for accessories; and a wallpapered ceiling besides a discerning smidgen of hand-picked artwork frames, crystal chandeliers and decorative paraphernalia enliven the home lending it its individuality.
Harmonising a fusion of styles and influences, not just defines the bedrooms with a comforting vibe, but fills this apartment is on the 19th floor with dollops of character.
Client: Mr & Mrs Parlecha
Design Firm: Luxury Space Design (L. S. D)
Principal Architect/ Designer: Abhishek Talawat