By Team IAnD
Photography: Ravi Kanade; courtesy the architects
Read Time: 2 mins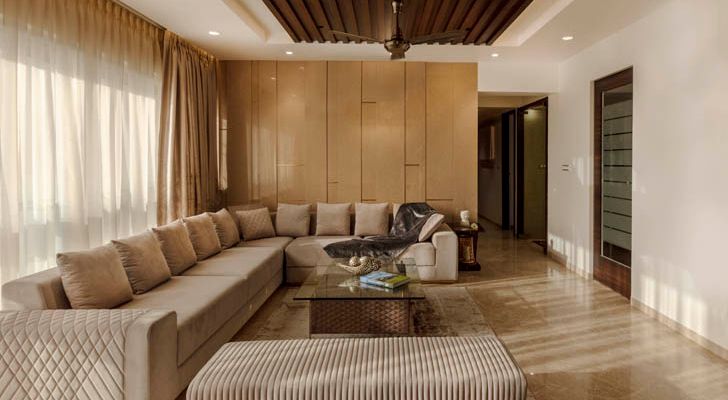 .
Milind Pai Architects & Interior Designers design a modern, luxurious sanctuary in a high rise in suburban Mumbai using a princely monochrome design vocabulary…
The client, a well-traveled CEO, wanted to come home to a serene, yet contemporary oasis that exudes luxury. Using novel materials and textures, and dramatic lighting, the designers cull out an expansive neutral interior envelope that leaves plenty of scope for gradual maturity.
.
.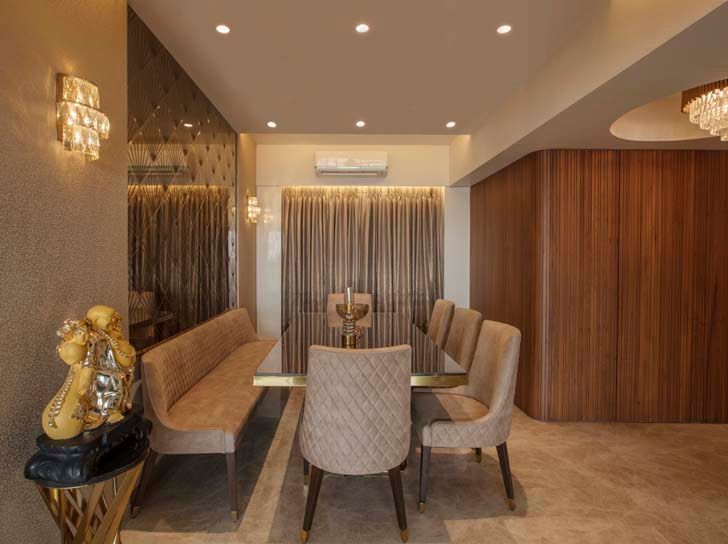 .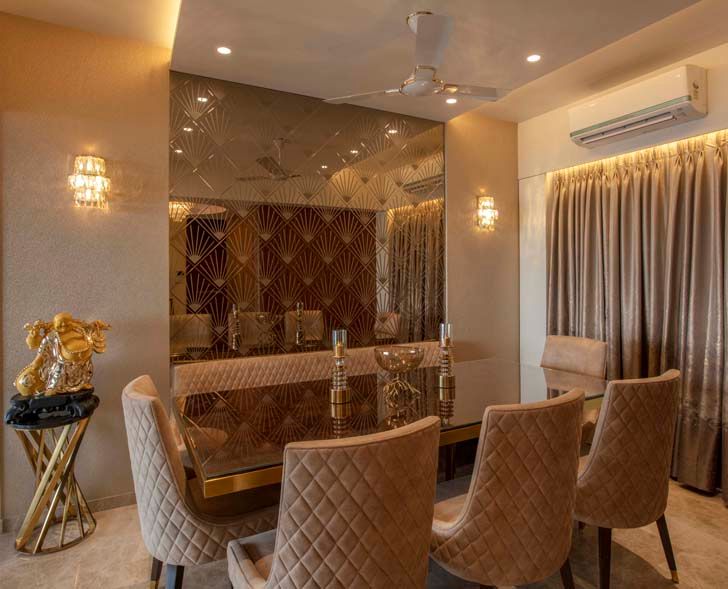 .
Following an open plan, the four-bedrooms apartment includes a dedicated study cum prayer room in addition to the other perfunctory areas. The neutral envelope is dominated by pale beige marble floors and tonal variations thereof that anoint the soft furnishings, furniture, and walls.
.
Interestingly, in a continuum, an accent theme uplifts this palette as it is holistically seen across the apartment in numerous contexts to create a unified living space: in the foyer, it welcomes guests with an ornate mirror, accentuating the entrance with a feeling of grandeur; in the living area, it is rendered as a rich, ribbed wooden ceiling, emphasizing its length; in one of the bedrooms, the accent shows up as a floor-to-ceiling veneer backdrop for the bed with brass inlay as lined highlights and linear lights racing across the surface, marking subtle chic; in another it is via wainscoting panels that constitute a formidable backdrop and the like….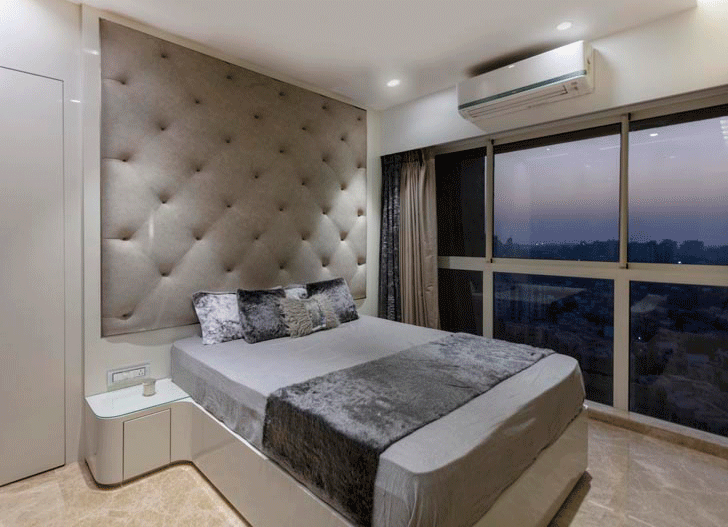 .
While staying true to a design language that is understated plush, each room has a unique character to reflect the personality of its occupants. Clean lines, no clutter, a material palette that juxtaposes brass, veneer and texture paint with Leatherette, Charcoal designer panels and metal inlays, and a liberal use of mirrors – a beautiful patterned one anoints the dining area; plush soft furnishings and a combination of statement, cove and ambient lighting completes the swish ambiance as floor-to-ceiling window openings usher in the outside view.
.
.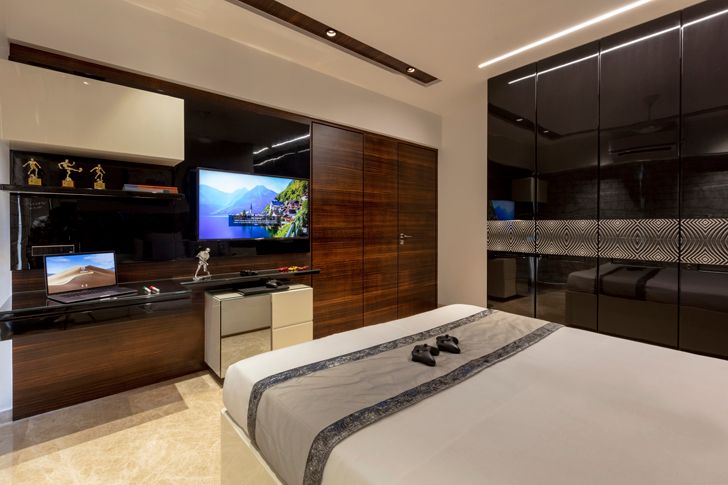 .
.
The apartment makes a statement for elegance and candor, whilst its heart lies in its effortless luxuriant appeal. In this, it makes a case for cherished timelessness.
Design Firm: Milind Pai - Architects & Interior Designers
Principal Designer/Architect: Milind Pai
Built-up Area of project: 2500 Sq. Ft.
Carpet Area of project: 2200 Sq. Ft.
Location: Andheri West, Mumbai