Compiled by Ar. Sivashankari Ram
Photography: Courtesy SNK
Read Time: 2 mins
.
Come January 2020, the HECAR Foundation will convene Women in Design 2020+ (WID 2020+) International Conference in Mumbai - showcasing the immense capabilities, accomplishments and innovative genetic abilities of women in Architecture and Design…
"Architecture is a language"- tangible by its design. The soul of architecture lies in the design of a space, suitable for humans to live in, work and play with optimum comfort. It makes a person feel uplifted and realise that someone cared enough about his well-being to design something that he would cherish.
In the ground of reality, creative professions co-exist and interrelate to perform a piece of work and hence it becomes important to nurture a holistic viewpoint, which includes more expansive areas of design - working collaboratively across disciplines, directly or indirectly connected with architecture.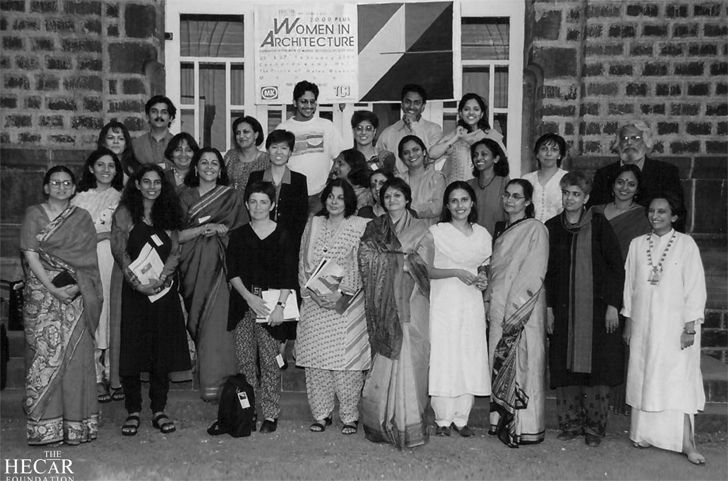 .
.
.
.
The foundation of this conference was laid 20 years ago, under the aegis of the HECAR Foundation, when Ar. Brinda Somaya spearheaded a movement "Women in Architecture 2000+"- the first of its kind that celebrated work of women architects from countries like India, Sri Lanka, Bangladesh, Australia and Pakistan. The seminal conference has been documented and published as "An Emancipated Place (WIA 2000+)".
The WID-2020 takes this dialogue onward and uniquely brings together a calibre of women from around the world, comprising incredible talents, including many who were part of the inaugural conference. It stands as a witness of architects and designers, as well as those within the fields of photography, art, film and literature, who will share their perspective as speakers and panellists. The congregation of women powering these different professional scenarios will reinstate the fact that creative professions no longer exist in independent silos but co-exist and collaborate to create the projects of today.
.
The three-day conference shall include the process of discovery, learning, proficient sessions and networking. It also hopes to inspire a younger generation of architects and designers "to pursue their passion and to know that they have the support of an Indian and global community".
Launching of a digital platform known as DESIGN MANIFESTO 2020+ shall take place as well, to serve as a launchpad for women in the creative field to showcase their past, present and future works via a website. It aims to empower women; voice their needs; and envision their future as creators and innovators.
Women in Design 2020+ International Conference will be held at the Nehru Centre in Mumbai on 8th, 9th and 10th January 2020. For details and to register for the conference, visit www.wid2020plus.org