By Ar. Vinita Wagh
Photography: Nimisha Dakoria; courtesy the designers
Read Time: 1 min 30 secs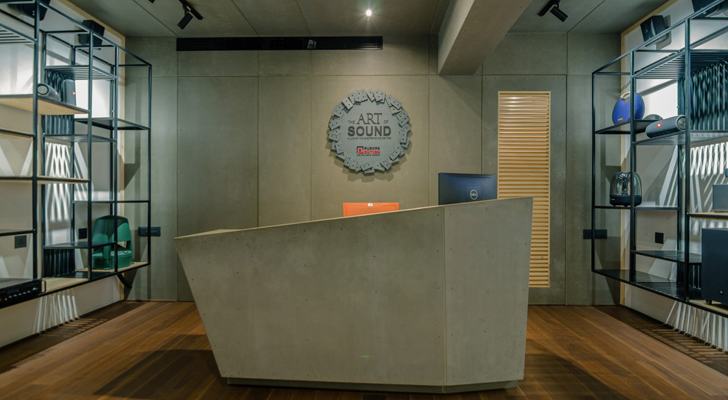 .
Engaging the auditory senses, Sharan Architecture+Design conceives 'The Art of Sound' luxury retail store, presenting an immersive acoustic experience in an energetic locale of Surat, Gujarat.
Sound, often the most disregarded, understated and unconsciously discerned phenomenon when designing architectural spaces, has the capability to stimulate people's sensibilities, both emotional and cognitive, when coupled with design.
This 1800 sq. ft. project is unconventional at best, with the showroom mimicking a living room and a family home theatre, lending an authentic ambiance to the experience. The quiet space becomes crucial for perceiving and assessing the quality of the sound system.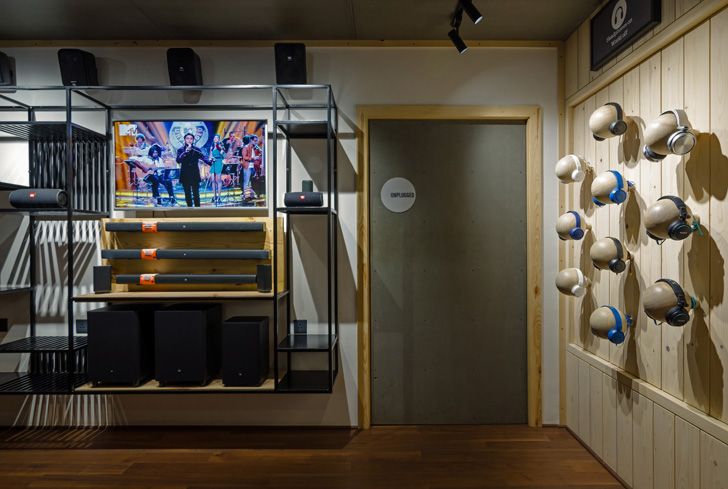 .
.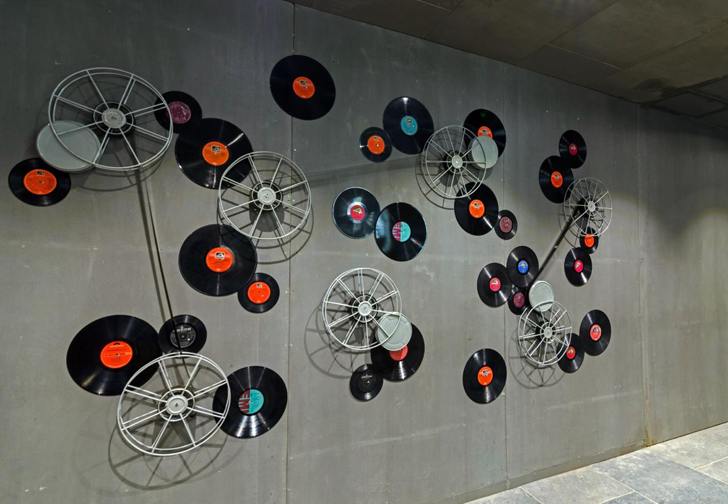 .
Three main areas comprise the store – the reception, the living area and the home theatre. While the reception welcomes visitors and hosts a display gallery of speakers and headphones, the pièce de résistance is the reception table itself, angular and made of cement sheets, adding a bit of whimsy to the space.
The living room demo area, annointed with a palette of pine wood and dark colours adds a sense of warmth, and yet conveys the intensity of the auditory experience.
.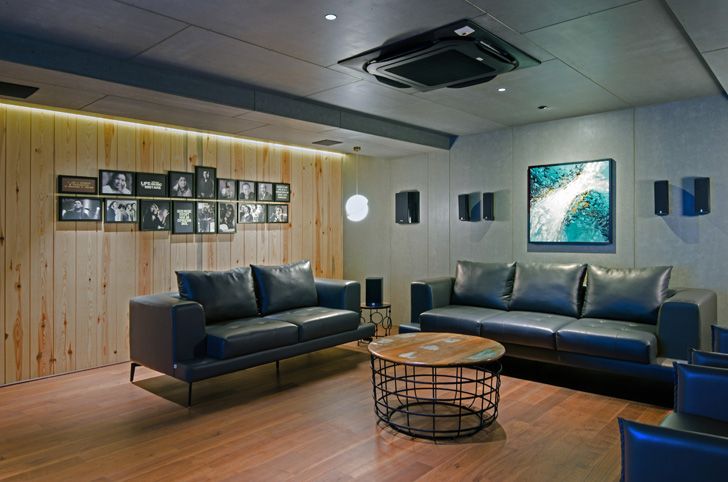 .
The home theatre demo on the other hand, designed to be a motionless space, showcases diffused lighting – serving the function and heightening perception levels. With the logo composed of old cassettes and assorted artwork reminiscent of a bygone musical era cladding the walls, the spaces celebrate the sensation of sound.
As such, sound and surroundings unite to craft an auditory experience where both, acoustics and interiors play up and shape one another.
Design Firm: Sharan Architecture + Design
Principal Interior Designers: Kruti Sukhadia and Vipul Sukhadia
Carpet Area: 1800 sq. ft.
Location: Surat, Gujarat.