By Vinita Wagh
Renders: Courtesy the architect
Read Time: 3 mins
Proposed Heritage Park (inset) Ar. Kapil Aggarwal
In the heart of Old Delhi, Spaces Architects@ka designs a Heritage Park - a cultural and symbolic ode to the grandeur of the historical city.
Positioned geographically between the Red Fort and the Jama Masjid, the proposed park is a composition of vernacular elements and materials reinforced with modern detailing and technique; and connects the Meena Bazaar area and the Chowri Bazaar road.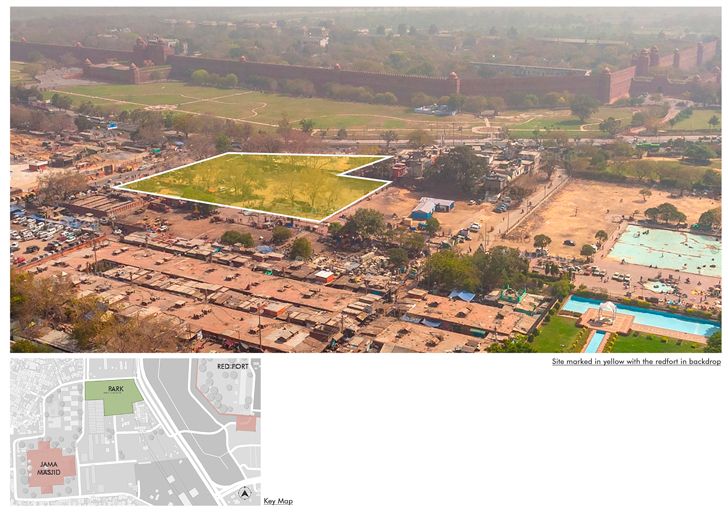 Site aerial view with the Red fort in backdrop
Site plan
Aerial view
Slated to be developed in two phases, the first phase showcases a layered planning approach, focussing on the built structure, the green areas, the vegetation and the movement – the overall experience that fosters the appreciation of heritage.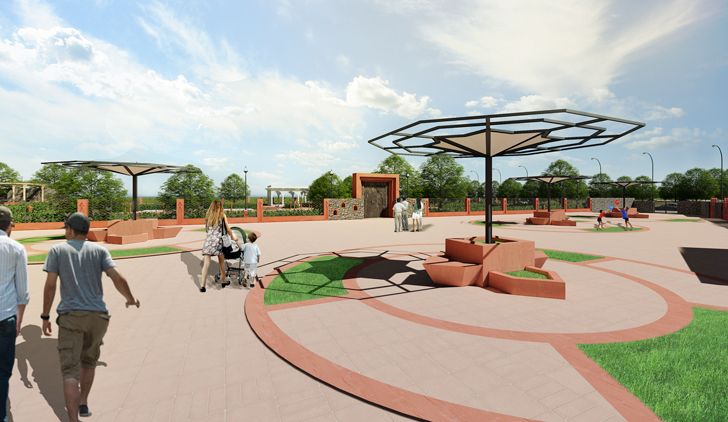 Entry hardscape area with the seating and space for commercial activities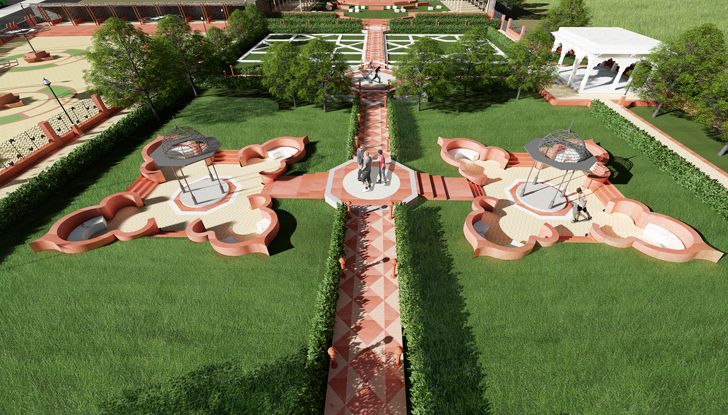 Central pedestrian pathways with sunken seating on both ends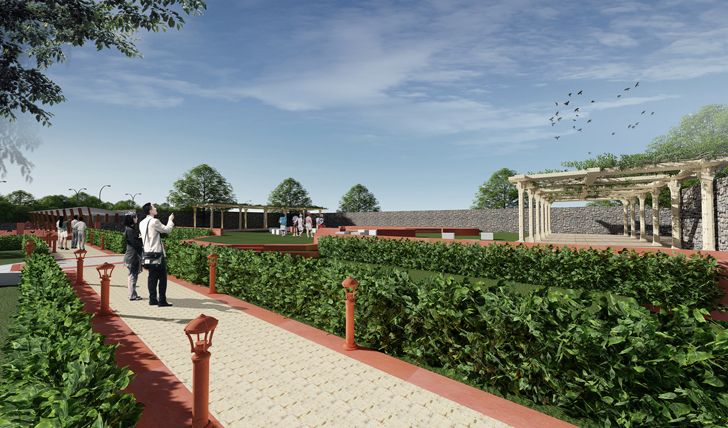 Stage area for performances
Two major zones style the park - the hardscape and the landscape. Planned with seating, shops and eateries, the hardscape entry area offers direct views of the red fort wall. Alternately, the landscape area features the Baradari, the sunken sitting and an open-air amphitheatre, linked by a central walkway.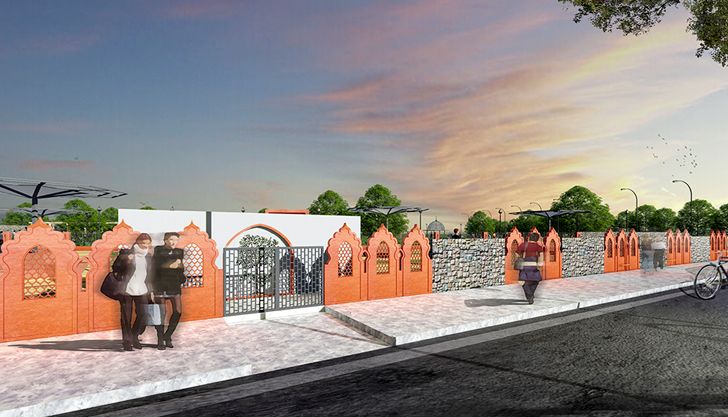 Boundary wall
Boundary wall detail
Recalling traditional architecture, the boundary wall at the entry highlights red sandstone arches and Delhi stone. See-through jaalis, niches and an ornamented gate characterise this wall. As one journeys inside, green spaces wrap around and meld with the landscape features that showcase the use of white statuario stone, lending a Mughal Garden inspired aesthetic and experience. The stage area at one end visually connects the whole arena. The design, conceived to integrate the greens and the built, implements new vegetation in the form of trees, shrubs and climbers.
Canopy detail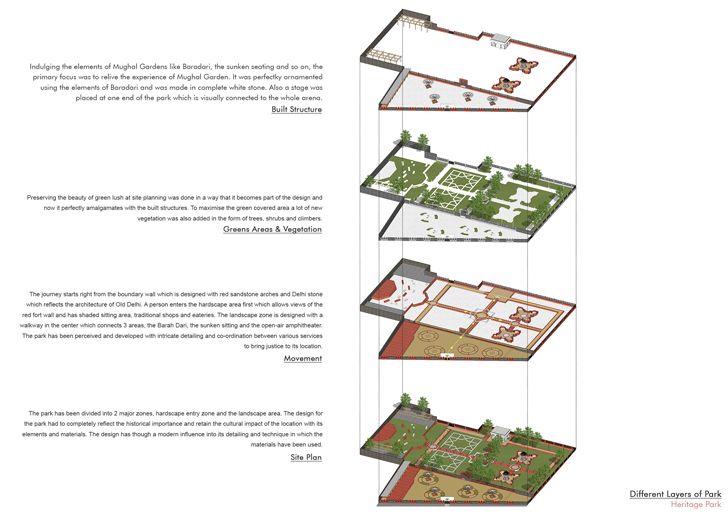 Layers of the park
Meticulously designed, the 7260 sqm. park does justice to the location, and with its physical expression also complements the aura of its surrounds. With its spirit and character, it echoes social relevance in a city changing rapidly; a gentle reminder to look back in time and treasure the vast inheritance left to us.
The Heritage Park is projected to be completed by end 2019.
Architecture Firm: Spaces Architects@ka
Project Lead Architect: Kapil Aggarwal
Design Team: Ajay Nirmal, Rahul Sharma, Aanchal Chawla, Manoj K Sharma, Priyanshi Verma
Area of Project: 7260 sq. m.
Location: Chandi Chowk, Opposite Red Fort, Old Delhi