By Rutvi Ashar
Photography: Prashant Bhatt; courtesy the architects
Read Time: 2 mins
.
The Spatium Interiors takes on the challenge to design the interior of a 3BHK apartment blessed with breathtakingly beautiful views at Lodha Belmondo, Pune.
With the aim that one's surrounding directly influences the quality of one's life, The Spatium Interiors chisels this abode bordering the design on understated opulence, diligently sustaining the inside-outside equation with its scenic surrounds.
.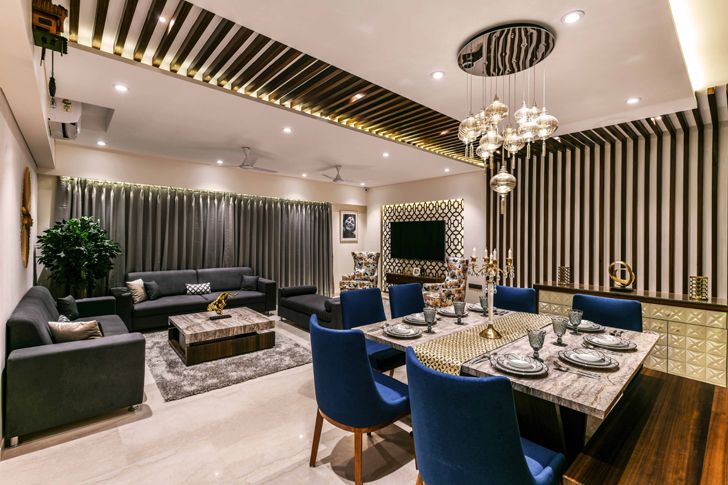 .
Drawing inspiration from patterns, prints and textures, the interior sees a careful mix of Bottochino marble, Travertine marble and Staturaio tiles juxtaposed with MDF jaalis and floral upholstery and heightened by bespoke accessories and travel collectibles – the ensemble dramatised by carefully curated lighting.
.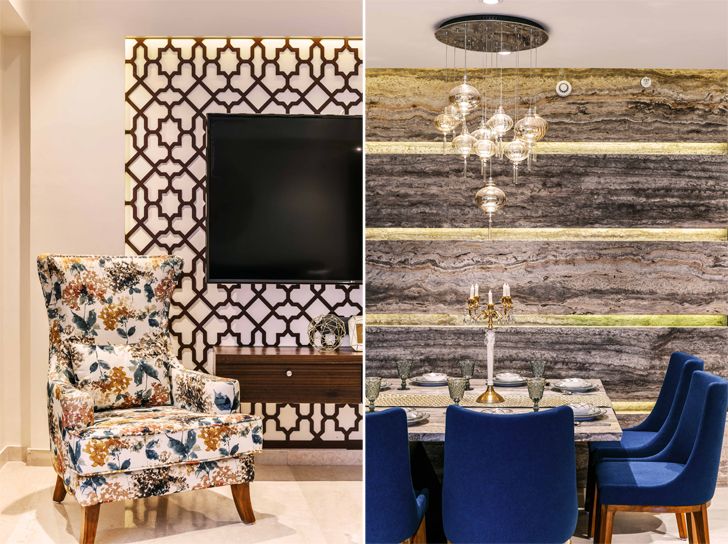 .
Using restraint as a defining tool, a sophisticated colour palette adorns the home with the tried-and-tested format featuring pops of colour. A rather inclusive approach continues in the selection of furniture pieces and finishes as solids are attentively paired with print in the main living areas; whilst the bedrooms are unapologetically abundant with mirrors.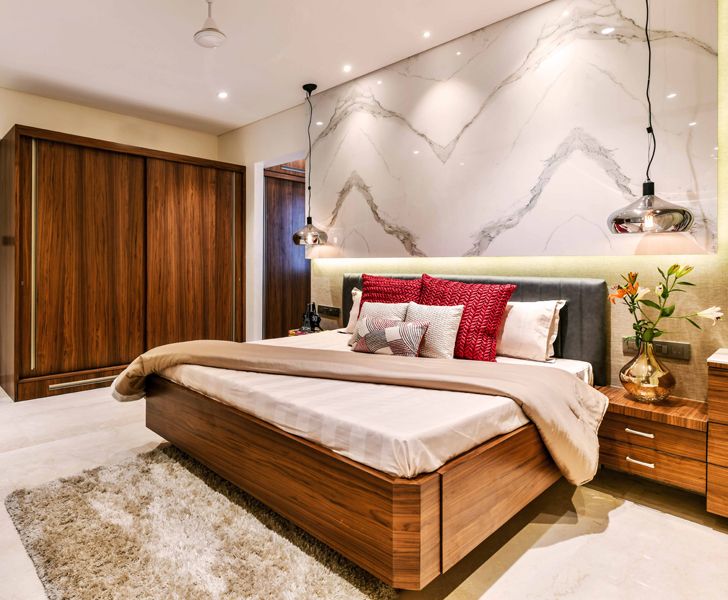 .
.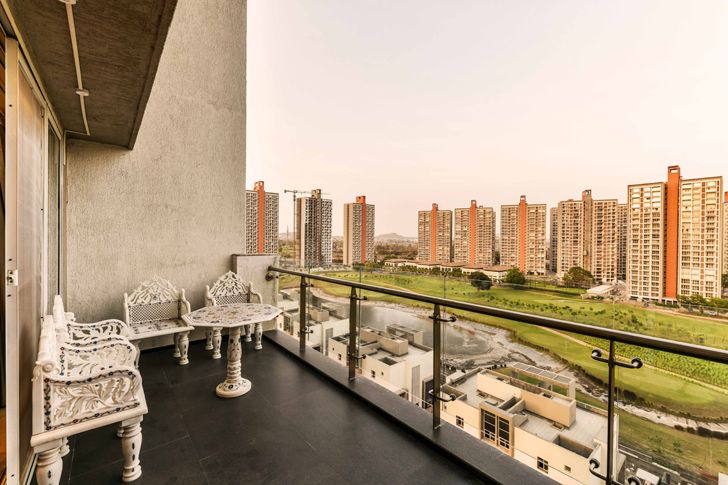 .
Once one enters the home, an entrance lobby with wooden battens in the ceiling and a similar wall pattern act as a buffer. Almost symbolically, this is a transition from the era of the bare to the overbearing. However, the wood also lends its warmth to the home while smartly dividing the areas functionally. In contrast, the outdoor space i.e. the terrace – an extension of the living area is finished with a charming ethnic touch.
.
.
.
The designers advocate the concepts of magnificence, richness and subtly draw one's attention to minute details (the ingenious camouflage principle that harbours the mirrors in their geometric framework in the bedrooms) that echoes their concept that with an integrated and unified approach, a project can become a functional and living 'work of art'.
Name of client: Rajiv & Aarti Bagadthey
Design Firm: The Spatium Interiors
Directors & Creative Heads: Anil Panchal & Sagar Deshmukh
Built-up Area: 145 sq. m. (1561 sq. ft.)