By Archit Raj Thapar
Photography: Courtesy the architect
Read Time: 2 mins
.
GPMA-Architects and Planners resort to the traditional Indian bazaar mindset to celebrate the socio-cultural
diversity typical of a large mixed-use development in Indirapuram, Ghaziabad…
Unlike the stand-alone and fragmented development that has surged in the region, GPMA architects craft out the region's prominent commercial centre with diligent attention to its connectivity and consequent projected commercial success.
Spread across an area of 12.5 acres, the scale of the site offered a large canvas for the architects to design for the expectations and experiences of the neighbourhood. A space that not only reflects the ethos of the traditional market-driven social spaces but also keeps in mind the multi-faceted and dynamic lifestyle of the contemporary residential neighbourhoods surrounding this centre.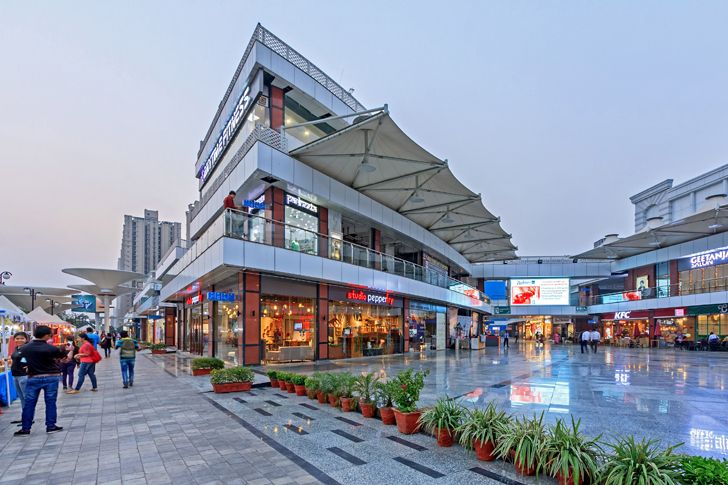 .
.
The story begins with a grand entrance plaza narrowing down at the centre and flowing open outward into an event court. Towards the west, entrance for the club and serviced apartments is clearly demarcated to create a seamless peripheral vehicular circulation movement pattern. The south-west corner is highlighted by the 17-storey high serviced apartment tower that acts as a visual marker for the development.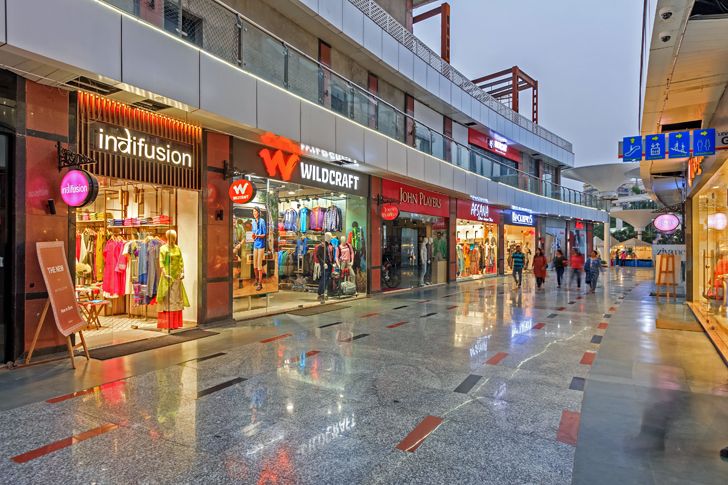 .
.
Following the Indian street-chowk morphology, all the major zones are interestingly interconnected by a network of streets that are defined by visual markers and chowks at regular intervals. Their mix of retail, commercial and food-oriented activities renders an experiential feel to these streets and chowks that also act as social landmarks or community spaces.
.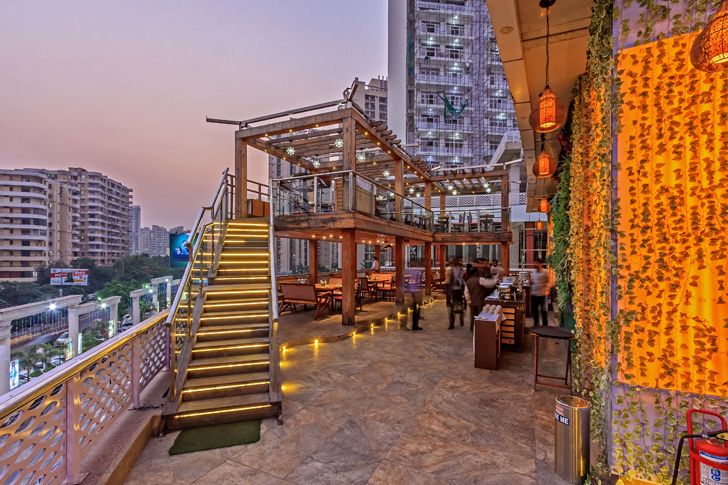 .
The Event Plaza on the south-east side is the most bustling component of the development and becomes one of the most active congregation spots in the city. The well-connected event space, interconnected streets and 100% pedestrian-friendly design of the place makes it very convenient for large gatherings, as the population flow gets evenly distributed in these streets.
Apart from the comprehensive planning of this large-scale complex, the project stands out for its balance between traditional and contemporary.
Client: Indirapuram Habitat Centre Pvt. Ltd.
Design Firm: GPMA – Architects & Planners
Design Principal: Gian P. Mathur, Managing Director
Design Team: Gian P. Mathur, Amit Singhal, Bikram Negi, Raj Kumar
Built-up Area of the project: Super structure area: 9,84,231 Sq.Ft.
Basement: 7,86,014 sq. ft.
Total area: 17,70,245 sq. ft. (Including Phase 1 & 2)
Site Location: Indirapuram, Ghaziabad