By Vinita Wagh
Photography: Courtesy Sumessh Menon Associates
Read Time: 2 mins
.
Oriental Japan, traditional Bengal and alluring France – these fascinating lands and their savoury cuisines inspire Sumessh Menon's exclusive new restaurant interiors...
Sumessh Menon has made a mark in hospitality interiors by his artistic and detailed explorations in the use of materials, colour palettes, accents and furnishings; and the striking way he styles them together to create a unique setting. He recreates the same at both, FOO and Mustard – Mumbai's latest additions to the restaurant scene.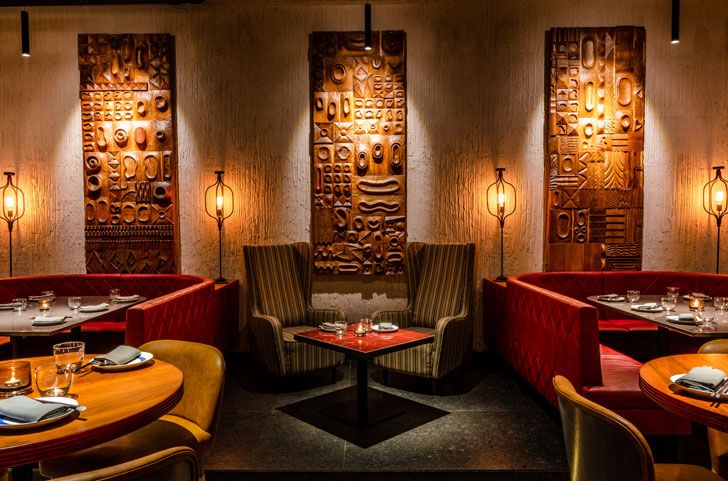 .
.
.
Infusing contemporary design elements with an authentic Asian vibe, all 4500 sq. ft. of FOO offers an exquisite dining experience that is authentically Japanese – a saké (traditional rice wine) jar decked wall at the entrance, a cherry blossom tree, cane clad ceiling and even crushed banana-paper light installations. A rich colour palette of burgundy, mushroom and grey, with rustic-looking backlit arches crafts the warm backdrop of the entire space. A feature wall opposite the bar is accentuated by rows of wooden panels with modern abstract carvings, while a backlit wooden screen with a burgundy laminum tile countertop drapes the bar; the interior softly lit by the abacus lights that hang from above. The custom terrazzo cast flooring against the original ceiling of the old mill complete the distinct look.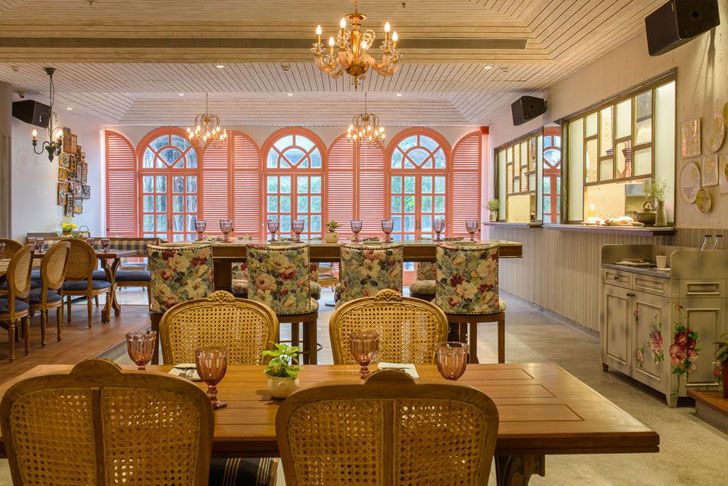 .
.
On the other hand, Mustard is a medley of Bengali and French culture, whose elements find their way in the artwork, furniture, upholstery and light fixtures. French louvered doors, rustic chairs, plush furniture, polished wooden tables, mirrors and local artwork set the tone for the whole space. The bar counter displays rich carvings on a wooden finish, recalling classical French mouldings. The use of soft floral fabric, distressed finishes for accent pieces and both, deep and pastel shades in the décor create a fresh, welcoming atmosphere.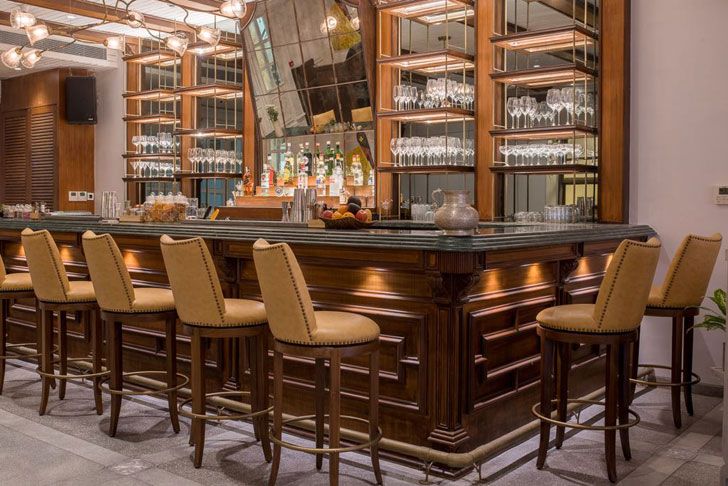 .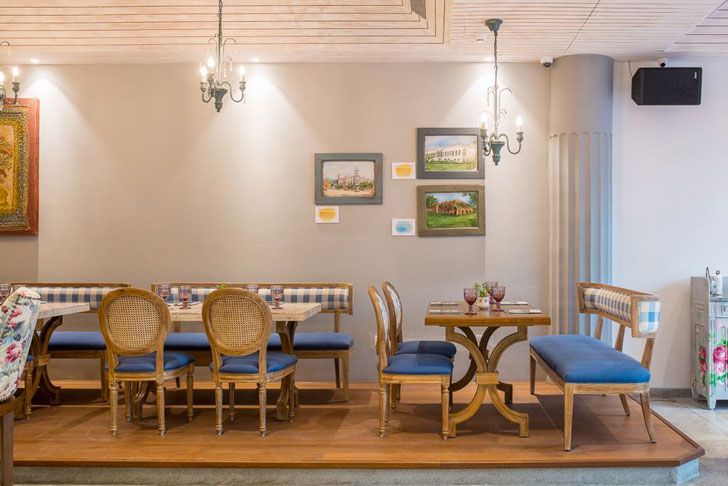 .
As such, not only do the varied elements in Sumessh's designs combine cohesively to reflect on the cuisine, but they also bring out curated experiences for our culinary tastes that beg for indulgence.