By Savitha Hira with inputs from Rutvi Ashar
Photography: Ashish Shah; courtesy Rupande Shah & Associates
Read Time: 2 mins
.
Rupande Shah & Associates reconceptualises the interiors of a duplex throwing open the canvas to an understated chic vocabulary, quite evocative of the architect's signature style…
Located in the posh residential area of Alipore in Kolkata, and situated at the end of a green, quiet and undisturbed cul-de-sac, this abode is flanked by undisturbed patches of greenery with a wide variety of flora in its immediate surrounds – a fact that has made Ar. Rupande Shah orient the home to its naturally-vibrant vistas via outward looking spaces; particularly, the terrace that houses the informal den, which has eventually turned out to be the centre of family time.
.
.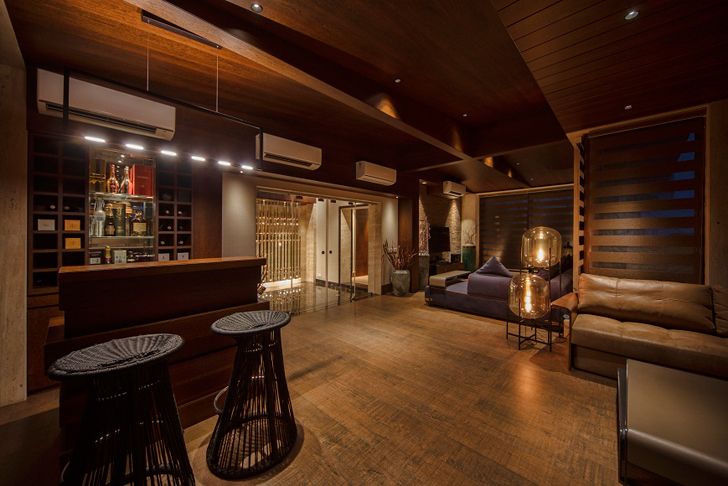 .
.
Syncing
it with nature, the all-wood interior of the den complements the green terrace deck, highlighted as it is with a casual ambience that includes a stand-alone recliner and a bar – chiselling the ambience as a complete lounging space. Another plus point is its access staircase that is proximal to the entrance of the home.
.
The 3785 sq. ft duplex is follows an open plan layout and is plush with three bedrooms – all fitted with modern amenities. An existing column-beam that abuts the open-plan in the living area, functionally segregates the living and dining spaces that are visually bound by panelling the column and beam in wood - a clever camouflage that dissipates the aberration and holistically blends it into the interior.
.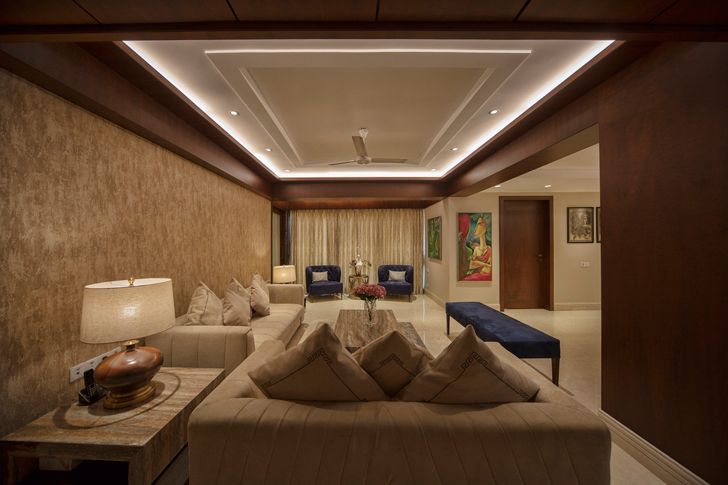 .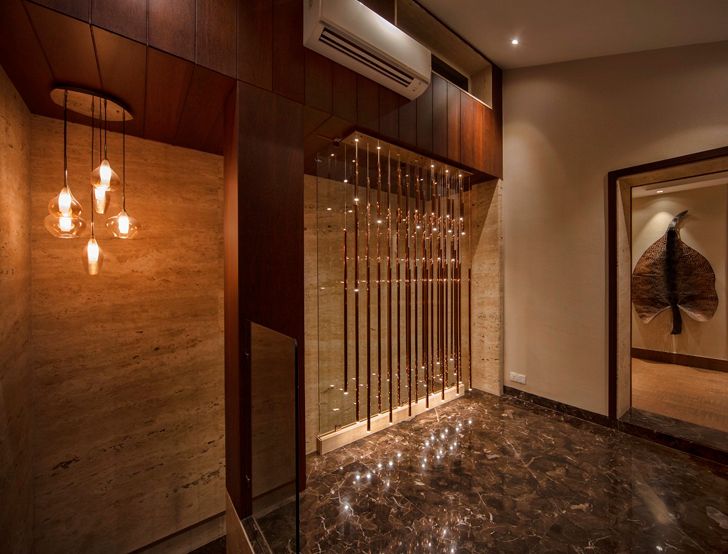 .
Working in tandem with the homeowners' strong desire for a muted soft beige palette, the neutral interior envelope of the home sets the tone for the use of natural materials – especially wood – anointed with singular accent pieces that work towards breaking the monotone; and installing the home with a characteristic warmth. Use of luxe materials is kept to a minimum and so is the pop of colours that surfaces in the art and soft furnishings. To a large extent, the home breathes a timeless air that is reminiscent of classic wood interiors.
Design Firm: Rupande Shah & Associates
Principal Architect/ Designer: Rupande Shah
Built-up Area: 382 square metres (4115 sq. ft)
Carpet Area: 352 square metres (3785 sq. ft)
Location: Alipore, Kolkata