By Beverly Pereira
Photography: Courtesy First Fiddle
Read Time: 2 mins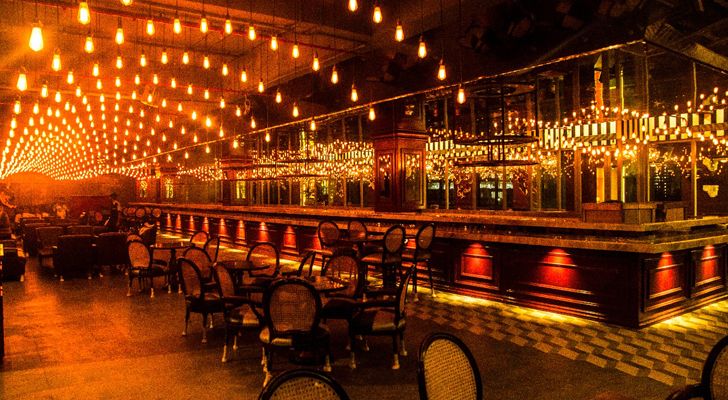 Lord of the Drinks
Restaurants are going above and beyond the usual to give customers more bang for their buck. IAnD unveils the scenario at three of Mumbai's latest haunts…
A growing number of retailers and restaurateurs are going to extraordinary lengths to give their customers a superlatively enriching experience. Whether the plying of indelible value add-ons of all kinds, or the blurring of lines between restaurants and conventional retail spaces, the dynamics are centred around 'something new' to satiate today's perpetually-seeking lifestyle needs.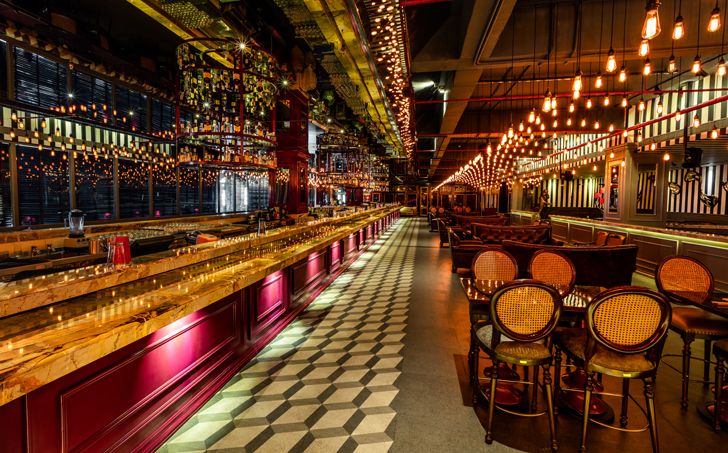 Lord of the Drinks
Lord of the Drinks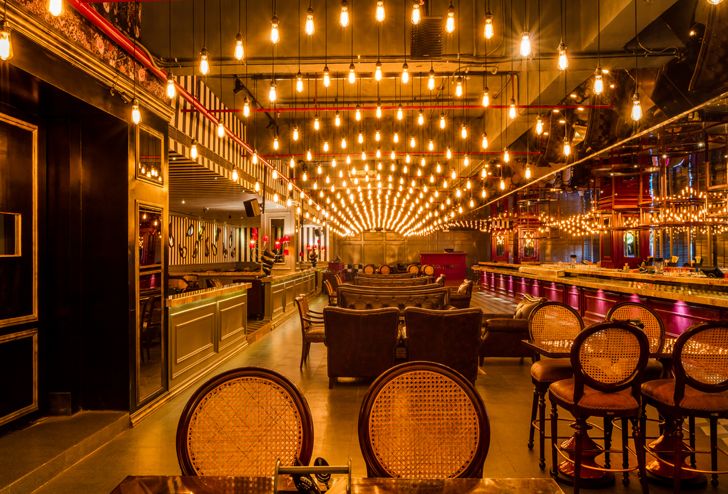 Lord of the Drinks
Take, for example, the newly launched Lord of the Drinks at Kamala Mills: the restaurant and bar is unusually spacious for a space-starved city like Mumbai; but it's really the 200-feet-long bar, the longest island bar in Asia, that really raises the bar. The ambience with its surfeit lighting amid colour blocking and pop colour playing truant with monochrome stripes sets the tone of a forget-the-world, upbeat style!
Plum by Bent Chair
Plum by Bent Chair
Plum by Bent Chair
A stone's throw away, Plum by Bent Chair - as if just out of the pages of a French magazine, beguiles. Going beyond an artsy studio, this cozy restaurant-retail hybrid has you dining on Asian-tinged cuisine, where everything, from wall art and crockery to eclectic pieces of furniture are up for sale in a chic Oriental-themed setting.
Rocky Star Cocktail Bar
Rocky Star Cocktail Bar
Rocky Star Cocktail Bar
Rocky Star Cocktail Bar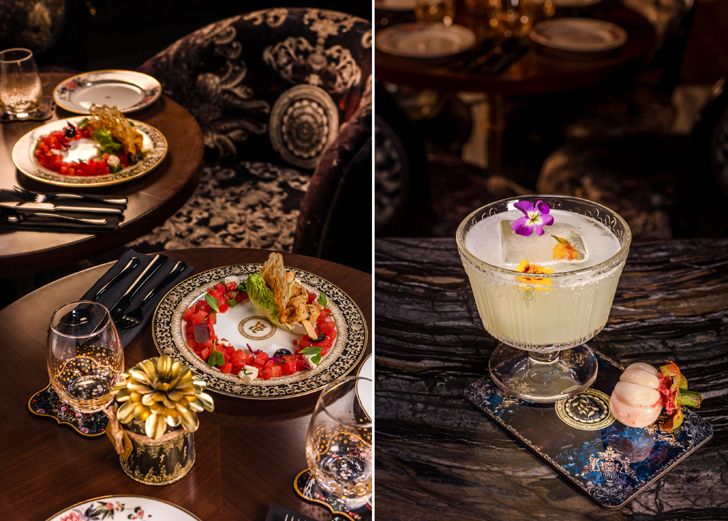 Monogrammed tableware at Rocky Star Cocktail Bar
If the previous two haunts haven't taken your fancy or you're just hungry for more - try the Rocky Star Cocktail Bar – a distinct experience-driven venture by First Fiddle Restaurants in collaboration with the celebrity Indian fashion designer, Rocky S. True to the signature Rocky Star style, the bar, bedecked in black and gold, carries hints of mystery, oodles of opulence and tons of sensuality. Simply put, the cocktail bar gives fashion-forward guests more than just a coveted glimpse into the life of the celebrated fashion designer.
So, whether it's celebrity-led bars and restaurants, add-ons that engage the senses, or the marriage of hospitality with retail spaces, it's evident that we have transitioned into a more experience-driven world.