By Shilpi Madan
Photography: Courtesy Falguni & Shane Peacock
Read Time: 1 min 30 secs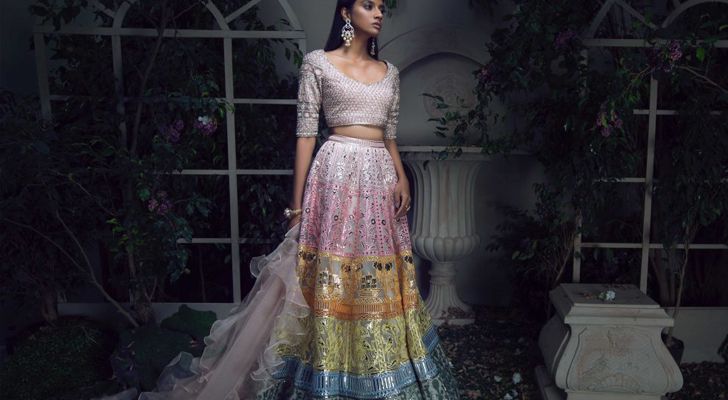 .
Fashion designer duo Shane and Falguni Peacock's latest labour of love, Amour de Junagarh, strokes in Parisian chic with Rajasthani opulence…
It's a coup. A sensuously crafted traditional collection in splendid textures, evocative of the rich tapestry of the opulent palace of Junagarh – the quiet, classic jewel in Rajasthan's crown. Married with French flair.
The new collection from the House of Peacock celebrates Parisian love through the ingenious display of Indian colour. The keen attention to fine detail speaks volumes of the designer duo's labour of love.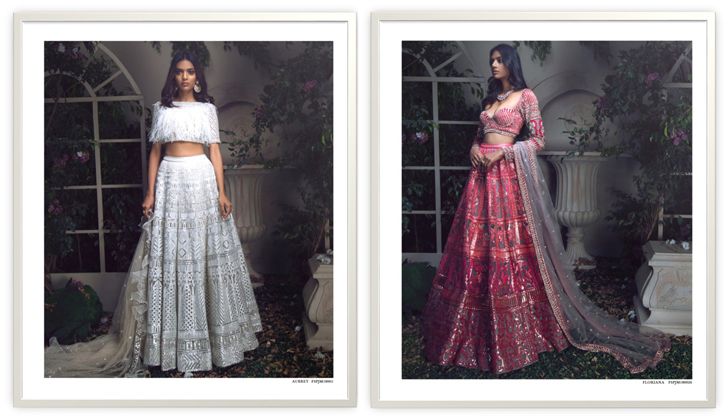 .
.
Celebrated designers Shane and Falguni Peacock have made use of the chrome applique technique. "Each lehenga replicates the structural marvel that is the palace of Junagadh, and the living elements from the wilderness on the beautiful fabric," explains Falguni. The knitting of this method to the production process brings in an element of uniqueness to each creation - Appliqué being a technique in which fabric patches are layered on a foundation fabric, then stitched in place with the raw edges turned under or covered with decorative embellishment. "We have used a chrome coloured fabric for this technique on pastel lehengas," informs Shane.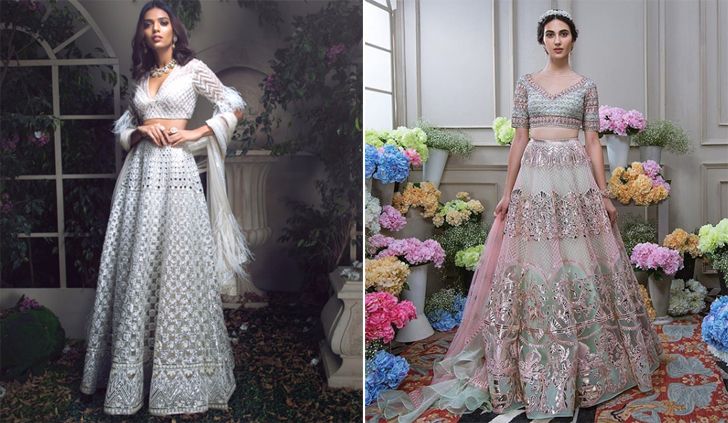 .
.
.
Cropped blouses with sheer, feather and ruffle details are teamed with chrome applique. A rich smattering of crystal work embeds the structured lehengas. It is indeed a royal treatise, with the contours of the palatial edifice transcribed on the grand ensembles, studded with refined stones and pearls, breathing the true essence of the 13th century architectural marvel.
The palette is varied, with soft pastels and bright flushes melting into each other. From sorbet yellow, mystic mauve, soft taupe, icy blue, sea foam, fawn, light salmon, fleeting blush, ash grey and carnation pink to stunning coral, brick red, fuchsia, chestnut, Tuscan gold and cerulean blue... as if mirroring the myriad emotions of the neo-age Indian bride, when she begins a new chapter in her life.