By Beverly Pereira
Photography: Courtesy the designers
Read Time: 3 mins
Five Indian designers at the ongoing Milan Design Week talk about interpreting their homegrown identities using global design sensibilities…
The five Indian designers and designer-makers, whose work is on display at Milan Design Week 2018, bring a unique aesthetic to the table. Yet, the common thread that binds these chosen few together is the fact that they are representing the Indian design community. Which leads us to ponder over several questions: Must Indian design be inherently 'Indian' to stand out? Where does India stand on the global map of design? Have we broken free of the mandatory kitsch long associated with India? Will design in India ever command as much value as it does on foreign shores?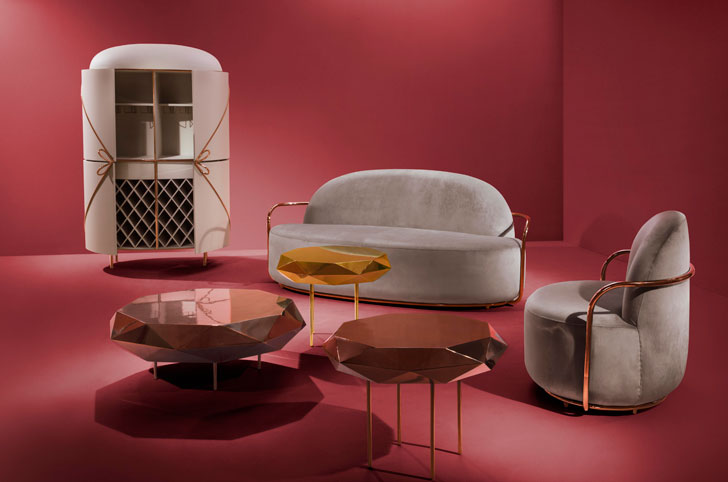 ©
Scarlet Splendour
Maximalist and avant-garde furniture by Scarlet Splendour has an international outlook towards design
©
Scarlet Splendour
For luxury design brand Scarlet Splendour, who launched at Milan Design Week in 2015 and has showcased every year since, it is the artisanal skills of India that are being appreciated at the world's most defining show. "We attempt to translate these handicrafts to a level of luxury with design inputs from contemporary designers from across the world," says its co-founder Suman Kanodia, whose booth occupies a space in the fairgrounds (Rho Fiera) of Salone del Mobile, Milano.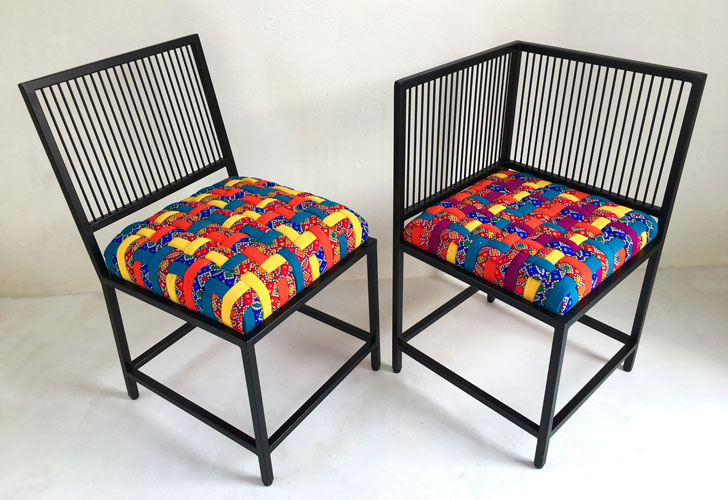 Design Clinic India's collection is reminiscent of the quintessential sights of India - from flower and cloth markets to the traditional Rajasthani turban.
©
Design Clinic India
Parth Parikh of Design Clinic India is showcasing at the Asia Design Pavilion, a stripped-down, grungy space that he has used to his advantage. Fusing traditional and contemporary, and with a focus on handmade, there's barely a touch of kitsch in sight. "The handcrafted philosophy is being appreciated in international markets. We have so many crafts in India and we still work with our hands. The value automatically increases," he opines.
©
KOY store
©
KOY store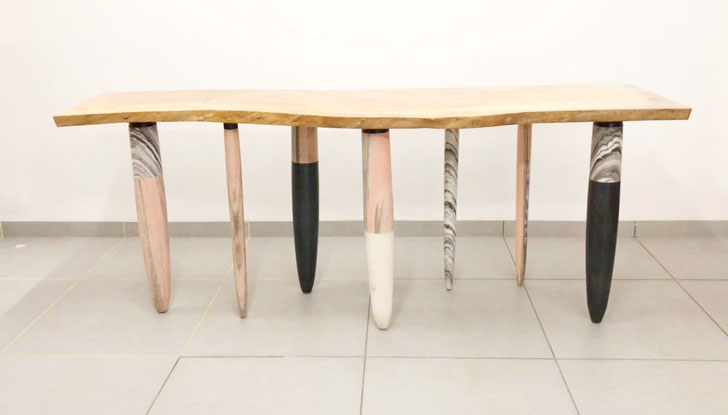 KOY's collection references Indian motifs and tropical landscapes using a contemporary approach
©
KOY store
Also present at this pavilion reserved for promising designers from Asian countries is Kunaal Kyhaan Seolekar of Studio KOY. With hand-carved marbles and woodworking comprising a major chunk of the collection, there is no doubt that Indian materiality and technique has gone global. "Our products are built by master artisans with backgrounds in hand carving and temple sculptures," he informs.
Interpreting the delicateness of a flower through luxury by size and material, Studio Ardete's collection is communicated using a universal design language – nature.
©
Studio Ardete
At Salone Satellite, an event on the Salone fair grounds dedicated to designers under 35, Studio Ardete displays a collection of a lamp, chair and foot stool — all inspired by nature. Says Prerna Aggarwal, "Our designs do not respond to a particular culture." Instead, pieces, from the Stamen lamp to the Corolla lounge chair can well be described as contemporary at its best with a unique homegrown identity.
©
Studio Wood
©
Studio Wood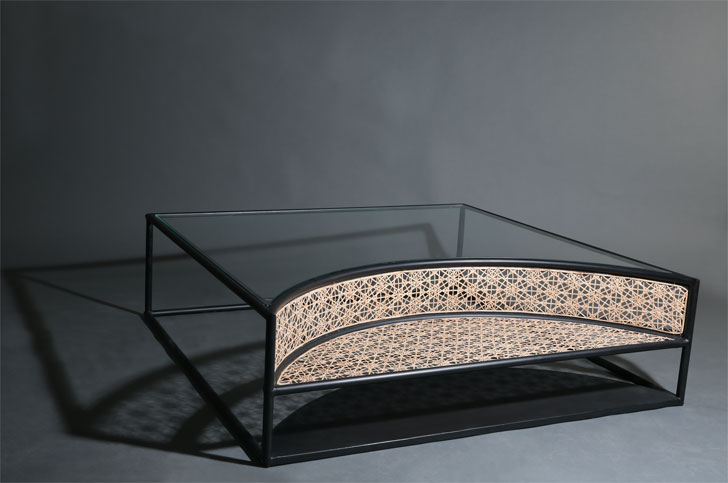 Comprising a coffee table, flat-pack side table, accent chair and wall scones, the collection largely focuses on materiality, colours and sleek lines.
©
Studio Wood
Design atelier Studio Wood is displaying a collection called Figments at Salone Satellite. Thriving on the handcrafted and employing materials like wood, metal, natural cane and ikat, pieces like the Moon coffee table and Gingham bench reflect an Indian aesthetic that appeals to a market well educated on the criteria of a luxury product. "There are few studios in India that are creating furniture from scratch; there's a long way to go for India, says co-founder Vrinda Mathur, when asked about her thoughts on how India can make an indelible mark on the design world.
A focus on the handcrafted is but one of the unique identities attached not only to countries like India, but also to those in Africa and Latin America. Then there's the fact that the design voice is an inevitable product of a diverse set of influences — culturally, geographically and beyond, which makes it hard to arrive at a structured definition. One thing's for sure: encouraging originality will help create a design culture that's fit for global platforms. This, in turn, will certainly serve to heighten the global perspective of the homegrown aesthetic that has been long in the making.