By Shilpi Madan
Photography: Courtesy the designer
Read Time: 1 min 30 secs
.
Jewellery designer Shaheen Abbas believes in celebrating every woman in all her natural imperfections through her Oro Crudo collection…
Fun, fierce, fabulous. It's the Midas touch of a different kind. When jewellery designer Shaheen Abbas shaped up her maiden collection Oro Crudo under her recently launched accessory label Flower Child, she fashioned an ode to every woman.
When bold looks best!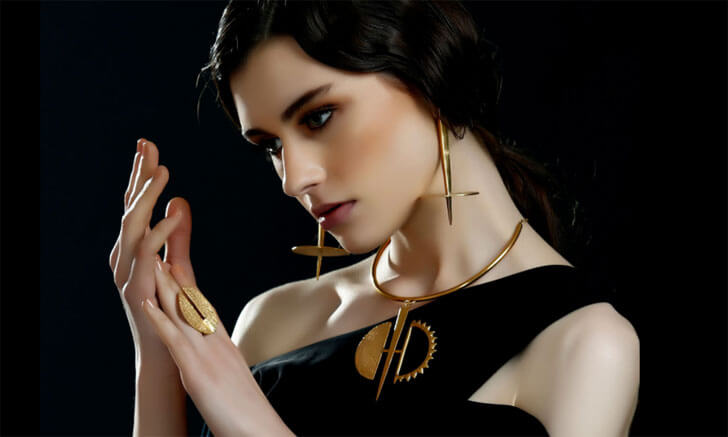 A touch of tribal heritage
Each piece is a tribute, a badge of honour, a measure of recognition - "For my millennial muse, who doesn't feel the need to pick between wearing flowers in her hair or jewels around her neck, because she would rather have it all," says Shaheen.
Celebrity style
Celebrity style
"The flaws and imperfections of a woman make her real: they make her who she is and are therefore the biggest sources of inspiration behind my collection," she says. Shaheen has poured her passion into creating exemplary pieces in crushed and textured gold, each glorious in every tiny detail and form. Just like a woman who is magnificent with all her flaws and in all her forms.
Mismatch earrings
Designer Shaheen Abbas
The nouveau sparkling collection uses brass as the base metal contoured into jhumkas, spikes, gold nuggets, chandbalis, hoops... Each trinket comes gold-plated with yellow and white gold finish. Some make a statement through their large proportions, others glide in quietly in an odd mismatched complexion. "Just like a woman, who is not shy of speaking her mind." Glorious, gutsy, gregarious.