By Shilpi Madan
Photography: Courtesy the designers
Read Time: 2 mins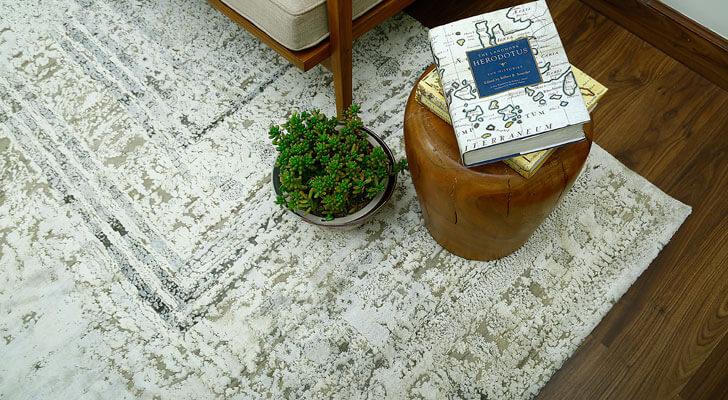 .
Floor your home with a handcrafted showstopper. It's time to own a stellar piece from the coveted Abraham & Thakore label…
Rugs are designer-duo David Abraham and Rakesh Thakore's latest entrant into the 'textiles for home' market. Produced in collaboration with India's finest carpet weaving company, Obeetee, these fine carpets are an expression of the skills of the ancient craft of carpet-making that is still rooted in India. Says Rudra Chatterjee, Chairman, Obeetee, "We launched the 'Proud to be Indian' campaign to showcase India's creative talent, and transpose her rich heritage of artistry and design into modern renditions. Abraham & Thakore's cutting-edge mastery of design stands rooted intricately to India's ethos."
.
Saris and block prints, ikat and bandhini, and calligraphy feature in the theme of the collection of 18 immaculately crafted dhurries. The palette ranges from sky blue to soft ivory to granite greys. "All the layers, colours, textures breathe stories of skilled textile artisans and craftsmen. We have dipped extensively into the wealth of motifs and forms dotting traditional saris, including their borders, as our source of design imagery," informs Rakesh.
.
.
The designers have used ikat for its graphic quality. "The ikat technique creates a brush stroke effect, which we have tried to capture," shares David. "The calligraphy collection is inspired by a chance discovery of old handwritten letters - a further celebration of the human hand, and an anomaly in our digital age of emails and text messages."
.
"Modern yet traditional, and complex," is how the duo describes their collection. "Though we have worked extensively with the development of hand-woven textiles, for us this was a first, being given the opportunity to design hand-knotted carpets," they chorus.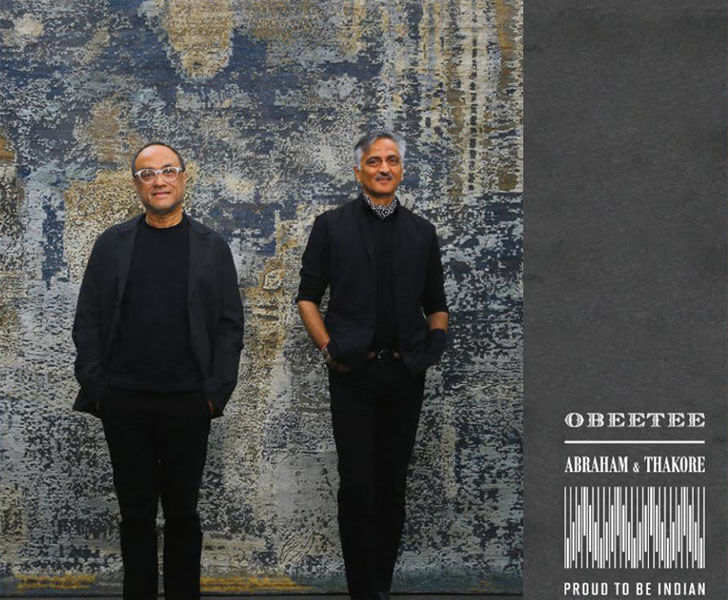 .
"And as no two pieces are identical, true connoisseurs respect this," sum up Abraham & Thakore.