By Vidita Mundada
Photography: courtesy the architects
.

Located in Upper Thane (Bhiwandi) is a 3BHK sample flat designed by KDND that aims at creating a luxurious living experience.
With metropolitan Mumbai spreading out towards the northern-most suburbs, real estate magnates engage prolific designers to showcase and enhance aspirational values in the common man. Spread across a footprint of 1200 sq. ft., this apartment by the Lodha Group is endowed with a rich neutral palette of timeless, beguiling browns and beiges that harness the power of opulence.
.
.
Recreating an understated aura akin to classicism, the walls are clad with walnut panelling; instantaneously welcoming and warm. The living-cum-dining with a seemingly-seamless kitchen are anointed with smart distinctive furniture pieces that makes one feel the extravagance in the space. Clean ceilings augment the volume; whilst beautiful artefacts, paintings and the furniture give multiple foci to the space.
.
Thematic colour palettes – blue in the young boy's suite; neutral in the master suite… aver to attention in detailing as chandeliers and select light fittings add dynamism to the spaces. Above all, the rich wooden panelling stands apart, lending an elegance to the apartment that is not only timeless but incorporated with the right contemporary nuances in keeping with present-day lifestyle choices.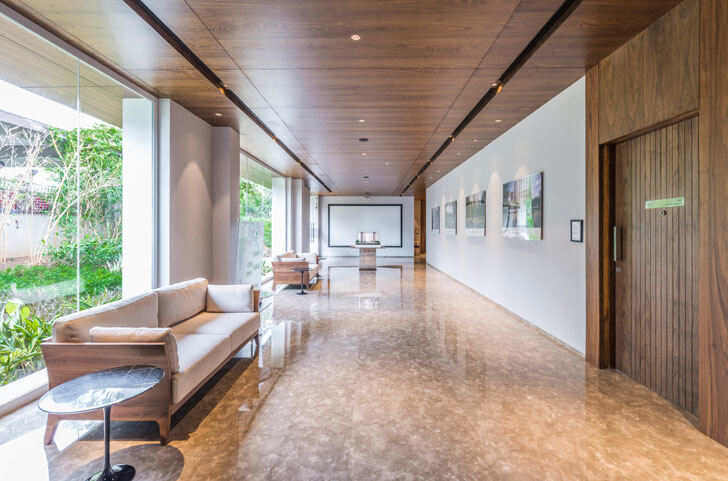 .
.
.