By Shrabana Das
Photography: courtesy IAnD Archives
Read Time: 1 min 30 secs
Wish to create that perfect statement with light? Through luminaires and concealments, we give you glimpses of perfect manipulations of light, making for an unbeatable ambient home...
Instead of furniture, why not make your lights fixtures the central element of decor in your room? Be it overtly ostentatious or understated elegance, here are 7 ways to jazz up your home with these examples of statement lighting!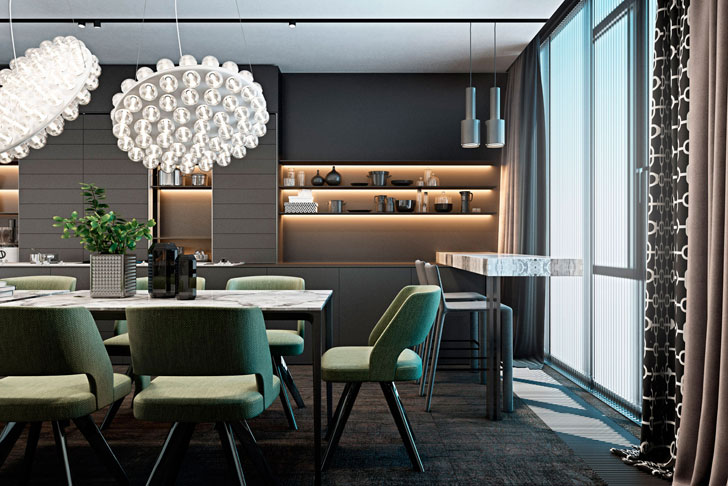 .
.
Size being the keyword, the overhanging lights above the dining area and the lamps in the background give a psychedelic aura which makes the observer unsure of reality. Quite a powerful statement!
.
If copper has not stolen your breath away yet, the careful positioning of the luminaire in perfect proportion with the rest of the dining space in complete harmony with the seating and panels is the perfect lighting statement a kitchen can make.
An interesting fusion of material in raffia, leather, marble and brass, this unique light feature gives a remarkable play of light and shadow. Placing it in a dining space accompanied by lattice work in wall panels will give your home that exotic look you have been aspiring for.
Simplicity is personified in this hanging luminaire in a medley of aluminium, plexi glass and acrylic. The subdued colour palette gives an ethereal glow to the space, creating an air of calm bliss.
Sometimes, bare is the way to go. The light fixture with the exposed bulbs creates quite an impression along with concealed lighting in the ceiling. Elaborate, yet simple, this contradicting element is the epitome of precision in the hallway.
Glass chandeliers are never passé! Combined with strip and spot lights, this modern glass centrepiece lends an understated air of elegance in its approach, just like Marilyn Monroe in the background.
And to light up the crazy inside you, here are a few lighting statements for your favourite room…
/
.
.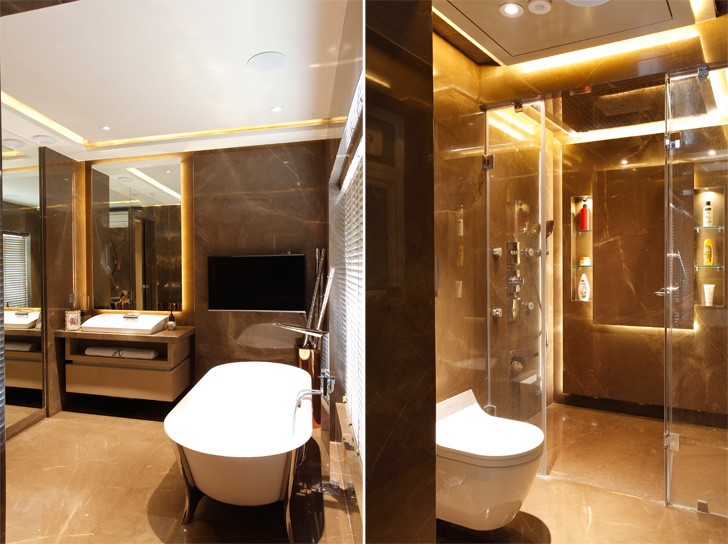 .