By Rutvi Ashar
Photography: Courtesy Studio AHA
.
Ar. Aijaz Hakim transforms a sprawling, abandoned New York loft into a collaborative work space that fosters the cultivation of multi-disciplinary ideas!
Pune-based Studio AHA headed by principal architect Aijaz Hakim has beautifully turned around an uncared for, dilapidated 8000 sq. ft. loft located in the warehouse district of glamorous New York.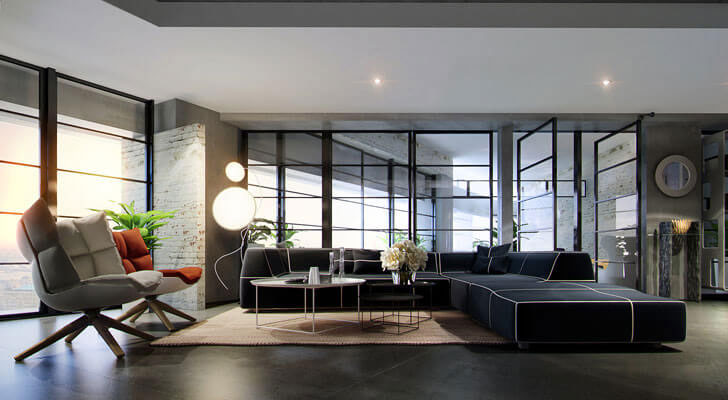 .
.
Intended for use as a collaborative zone to display products, hold financial meetings and a space to generate new ideas for potential alliances with investors and venture capitalists, the expansive space with its high ceiling and large metal windows stands remodelled to form interesting pockets of interaction. A play of levels creates small alleyways in the otherwise open plan that succeeds not only in isolating the pockets, but also intriguing the visitor with a distinctive identity for each.
.
Coordinating an overseas project and achieving desired finishes has led to a design that plays on the strengths of the local contractor without compromising on the architects' vision. Due to the absence of any peculiar architectural finishes or detailing, roughly-finished brick walls up the aesthetic factor and introduce a narrative storyline that contrasts the otherwise slate grey concrete envelope.
.
.
Varying ceiling heights hide services without breaking the continuity in the concrete finish; chosen particularly for its workability and ease of maintenance; while bursts of colour in furniture create a welcome break in the neutral shell, defining formal and informal meeting platforms, lounge area and A/V zone.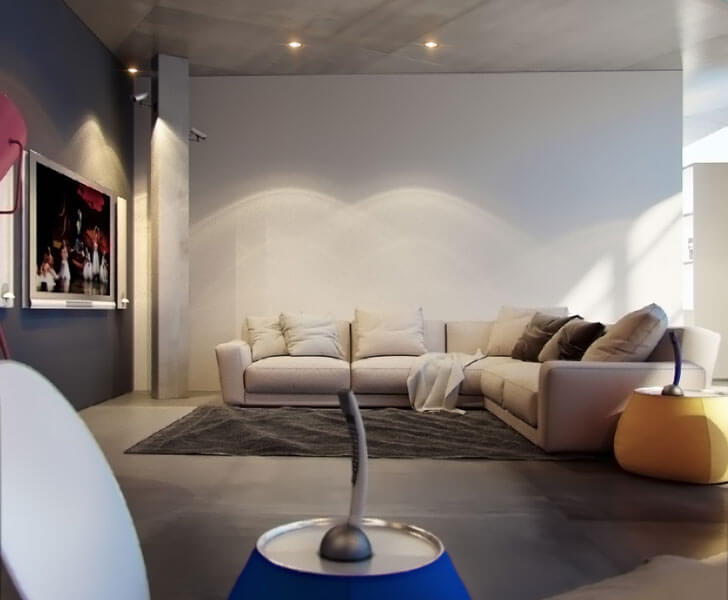 .
Gone are the days, where you are hounded by staff at uber luxurious hotels or offices while closing in on important deals! This is a private space located in the hub for the Eastern Seaboard of continental USA for most financial, art and commercial transactions and serves as the ideal location for this venture, where the client can break his multi-million dollar idea to interested investors without looking over his shoulder!