Photography: Courtesy the designers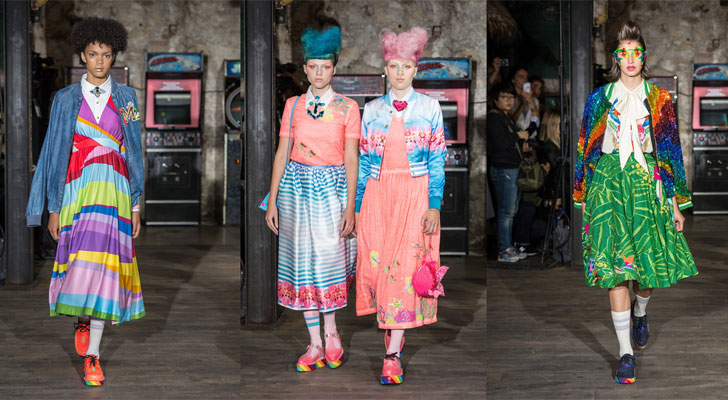 ©
Manish Arora Design
With the New Year just a few days away, there's no reason why your wardrobe too shouldn't get an upgrade. IAnD spoke to three leading Indian fashion designers to tell you what needs to be discarded and what is worth holding on to in 2017…
2016 has been an exciting year in the world of fashion with comfort becoming stylish (think atheleisure and normcore), trends from the yesteryear making a comeback (big florals and loose fits) and less being more (minimalist and monochromatic). If you're wondering which of these trends will hold you in a fashionably good stead in the New Year, designers Manish Arora, Nivedita Saboo and Gaurav Khanijo have just the advice you need.
©Gaurav Khanijo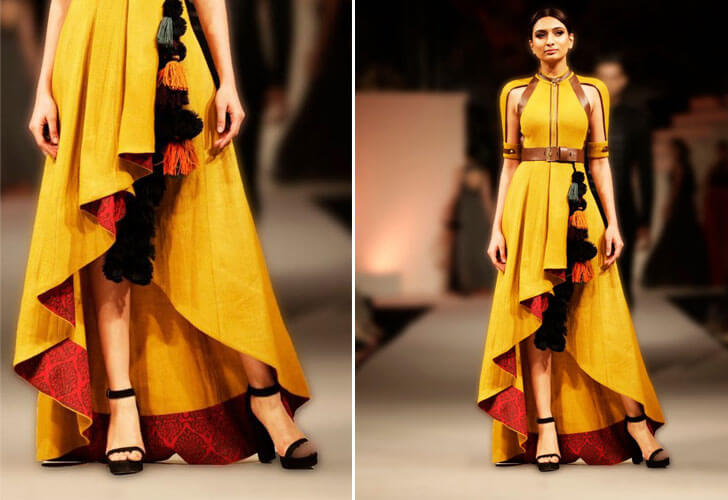 ©Nivedita Saboo Couture
Ditch: While flora and fauna prints made a huge comeback in 2016, especially in menswear, designer Gaurav Khanijo predicts that these done-to-death prints will make an exit in 2017.
Keep: "Instead, geometric prints, stripes and plaids are slated to be bigger and bolder in 2017,"says Khanijo, whose eponymous bespoke menswear label is known for juxtaposing traditional Indian handlooms and embroidery with modern silhouettes.
©Nivedita Saboo Couture
©Gaurav Khanijo
Ditch: According to Pune-based designer Nivedita Saboo of Nivedita Saboo Couture, who has styled celebrities like Kareena Kapoor, Karisma Kapoor and Deepika Padukone, it is time to pack away monotones and dull colours. Khanijo concurs, adding that colours like brown and wine for menswear need to be done away with.
Keep: "Bring out the bright shades of red, pink, blue, yellow, green and more to start the year on a bright note and let them stay there for the rest of the year!" opines Saboo. Veteran womenswear designer Manish Arora, known for his bold use of colours and imagery, agrees, stressing on vibrant green, which has been declared as the shade of the year by Pantone.
©Nivedita Saboo Couture
©
Manish Arora Design
©
Manish Arora Design
Ditch: While normcore clothing picked up significant momentum in 2016, Saboo feels that in the new year, loose-fitted clothing needs to be swapped with sharper, more structured silhouettes in both men's and womenswear.
Keep: Arora, who is all about unabashedly mixing different styles, says, "Lehenga jackets and crop tops add so much edge to the Indian attire and I don't see them going away in 2017". Saboo suggests the same for menswear, rooting for a slim and structured look made edgy with the addition of buckles, metal closures and zippers.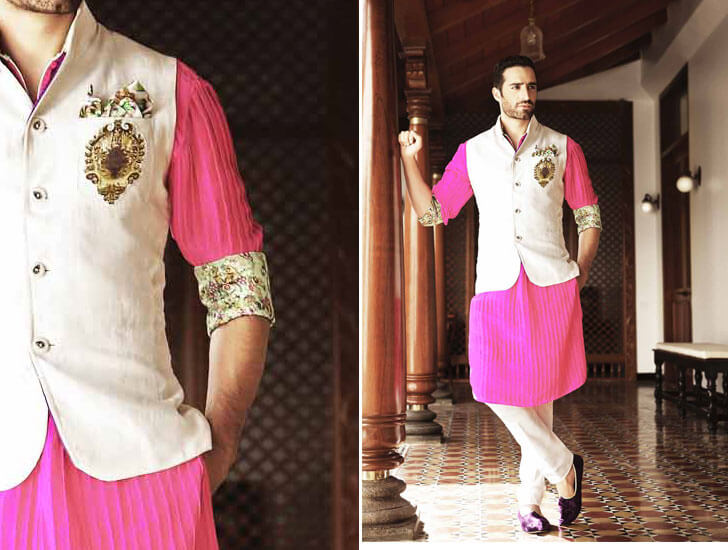 ©Nivedita Saboo Couture
©Nivedita Saboo Couture
So it's time to relegate those dull colours, botanical prints and baggy fits to the back of your wardrobe and strut into 2017 with an edgier look; courtesy bright hues, structured clothing and bold embellishments. Happy 2017!!